How to Use Liberator Sex Furniture
Liberator are a brand of sex furniture who specialise in sex-position cushions for easier, more satisfying sex. Their renowned wedge-shaped cushions all boast an orgasm-inducing 27° angle that makes precise G-spot contact and deeper penetration a cinch.
To help you get the most out of your Liberator, we've listed our 3 favourite ways to use one below...
Best Liberator sex positions
Lazy doggy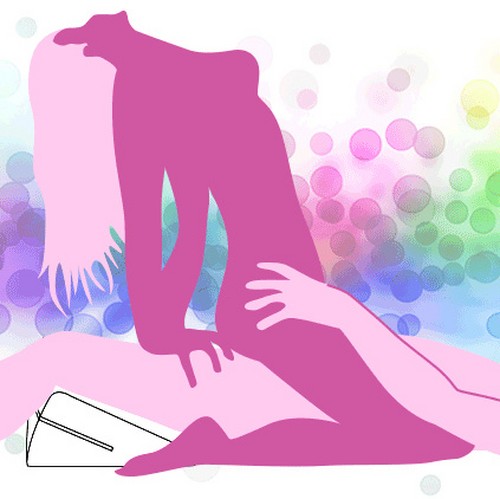 Anyone who's straddled their partner during sex knows how tricky maintaining the right angle for orgasm can be. Often the bottom partner is just too low, forcing the top partner to do some pretty advanced-level squatting.
Remove the hardcore workout from sexy time with the Liberator Wedge.
"My partner and I tried this the day it arrived. I was so excited as I enjoy sex more when my hips are elevated due to the angle. This changed my life! Sex is much more intense and it allows my partner to hit the right spot every time."
By raising and tilting the laid down partner's pelvis, it makes riding for longer easier, and also positions their appendage for sensational G-spot massage. Experiment with where you position the wedge (under the knees or bum) and play around with different motions.
Top-tip: We recommend maintaining butt-to-hip contact and shifting your pelvis back and forth (rather than bouncing) for the most effective G-spot pleasure.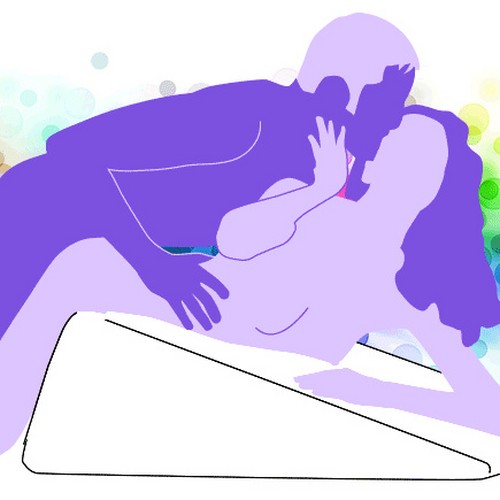 When we ask couples what their favourite sex position is, a lot of people say doggy style.
So, what could make doggy any better, you ask? Effortless doggy, of course.
The Liberator Sex Position Enhancer is the perfect boudoir buddy
"This definitely improves sex positions as it helps with holding a position, due to the material of the ramp, your skin kinda grips onto it which means that you get pleasure for longer."
In doggy position, it supports the receiving partner's hips and torso, and lifts their behind into prime position for entry.
Top-tip: Want to try anal? The inflatable ramp allows the receiving partner to get into the perfect pose without tensing a single muscle. This, in turn, helps relax their mind and body (aka anus) for smooth, pleasurable anal play.
T-Bone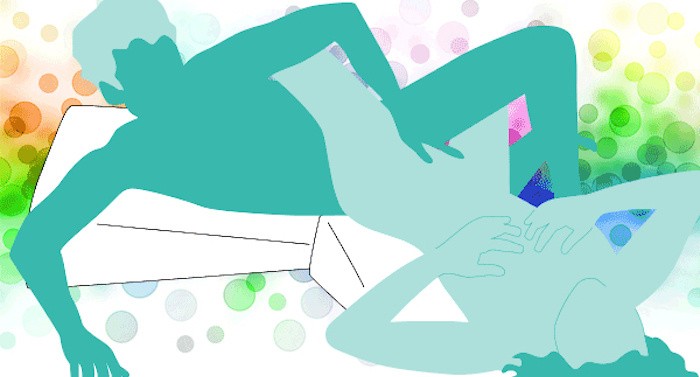 A lot of people with a vulva report that penetration angled slightly to the left or right brings them the most pleasure. Combine the perfect angle with clitoral stimulation and get ready for a speedy (and possibly repetitive) trip to O-town!
The T-Bone position puts you and your partner at right angles, which not only makes angled penetration and clitoral access a doddle, but it offers a sensational view for both of you, too.
"We've found that the added comfort it gives to both of us has been amazing. Using the wedge on its own is great, but combining it with the ramp adds a whole new level. The positions you can get yourselves into, the angles, sensations and comfort it provides have led to some mind-blowing sessions for both of us." - mre
The Liberator Wedge Ramp Combo (as the name suggests) comes with both the classic Wedge and the Ramp, and can be combined in almost any formation for completely customised position play. In the T-Bone position, the ramp supports the giver, while the wedge lifts the receiver's nether regions for penetration without a hitch (or achy muscle) in sight!
Top-tip: For fans of toys, this is a great time to add one (or more) to the mix. While the giver enjoys easy access to their own butt thanks to the side-on pose, the receiving partner can play with their clitoris and nipples for blended climaxes.
Recommended Liberator Sex Furniture
More Sexual Happiness Advice
You can never know enough about sex, right? Join us on our sexploration journey via the thriving Lovehoney forum, our weekly Sexual Happiness podcast and our blog.