6 Positions for Magnificent Mutual Masturbation
Just mentioning 'masturbation' brings to mind solo pleasure like no other, but did you know that mutual masturbation is a thing too? Performing hand to gland combat together allows you to share intimacies in new ways with your partner and discover exactly what gets them going in real time. If you've never tried it before, you're in for a tantalizing treat.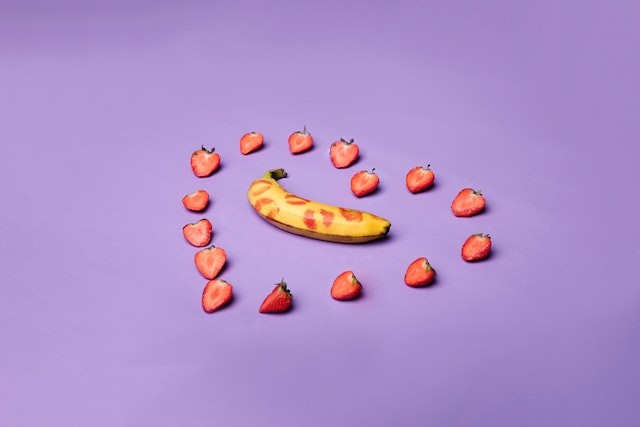 If you've got a partner and a willing set of palms, then we have the list for you. All these positions are great for couples with any gender configuration – if we haven't mentioned your bits, we promise the sensations will be just as saucy with whatever goods you've got.
So, get your lover ready to go and take a look at our top 6 mutual masturbation positions.
Soft Touch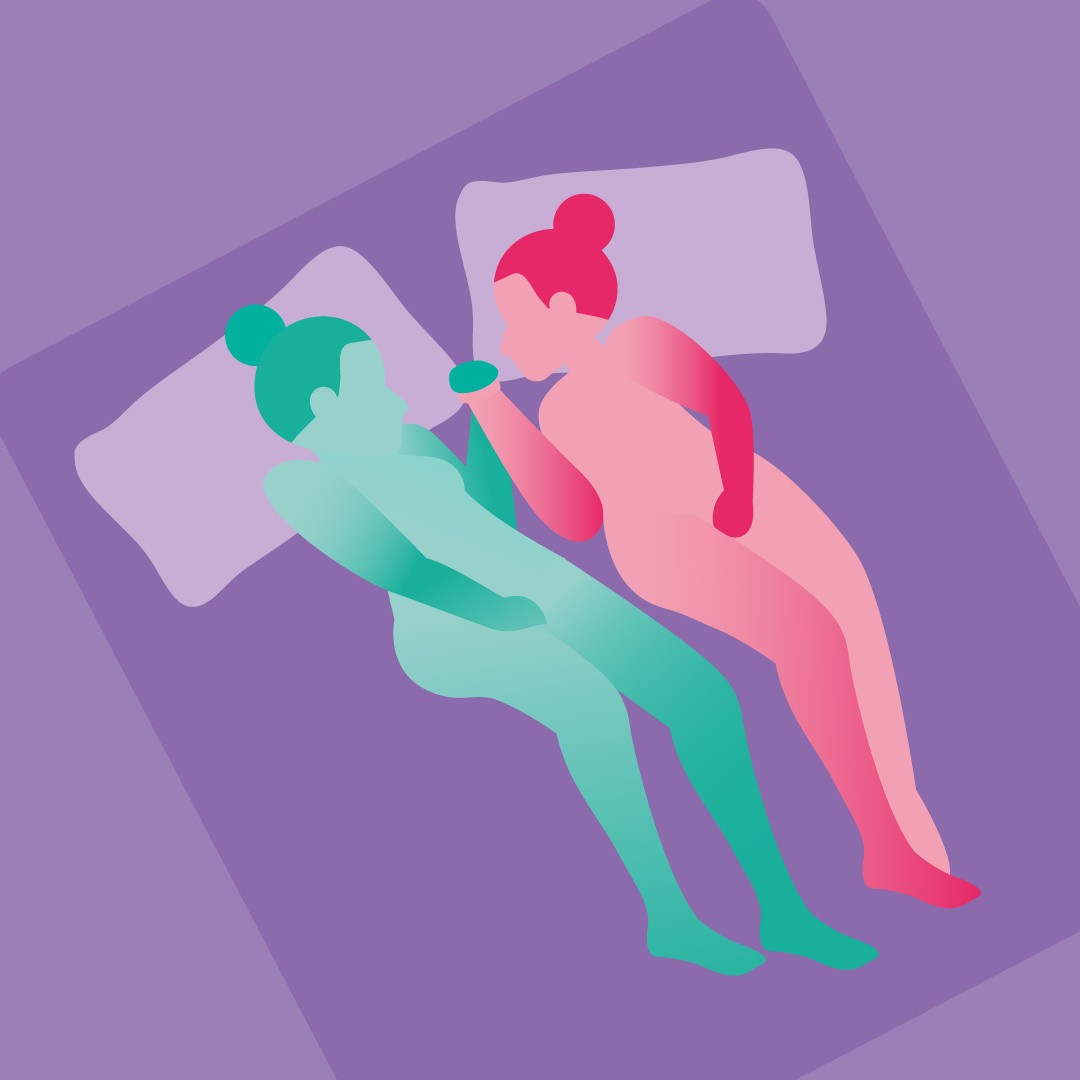 If you're eager to get started with mutual masturbation but feel a little bit shy about doing so, then Soft Touch is for you.
How: Lie on your back next to one another and take hold of your partner's hand. Keep your eyes closed and touch yourself in your favourite way, while you also enjoy listening to your partner and feeling them squeeze your hand as they play too.
Lover's Lounge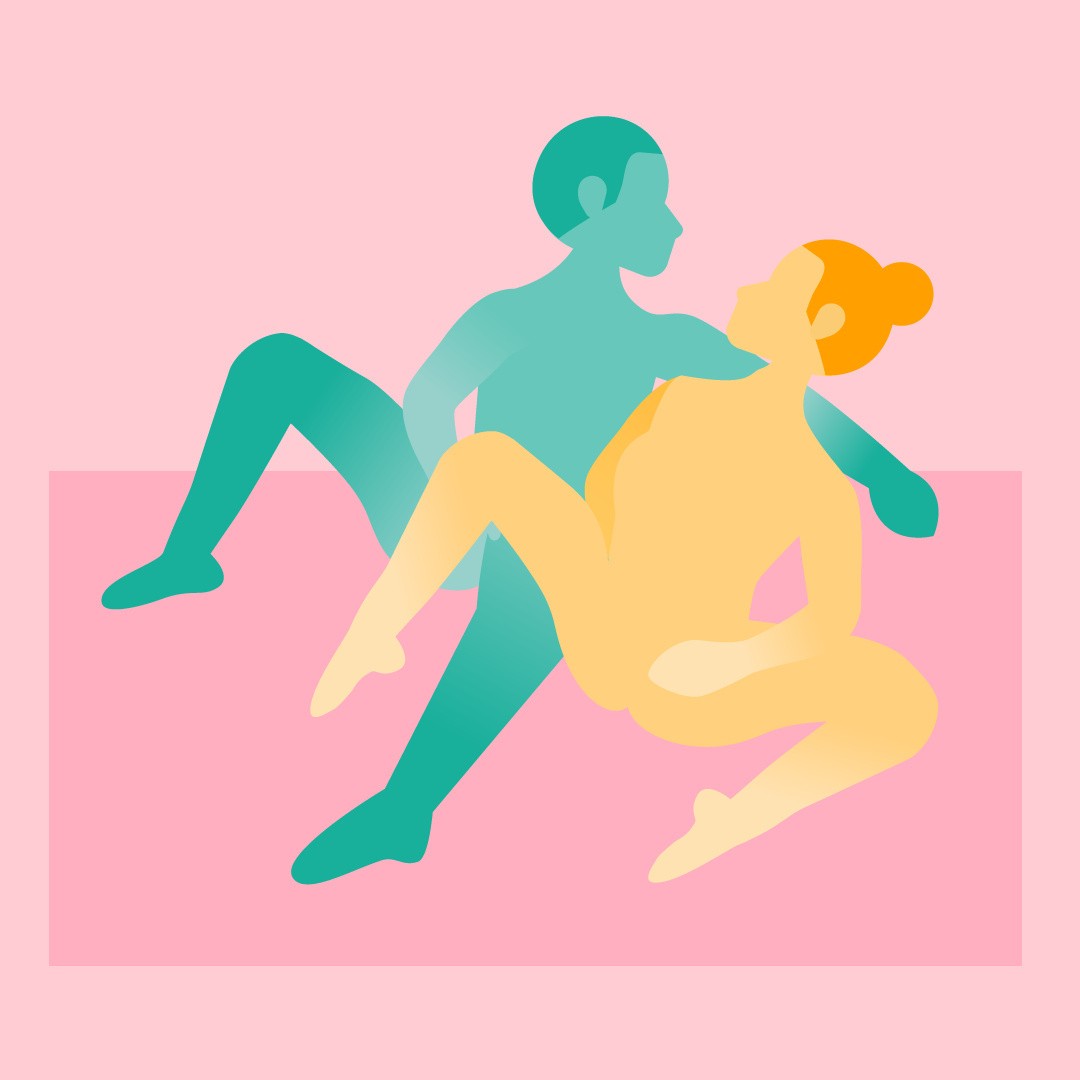 Once you're feeling more confident with mutual masturbation, why not spread things out a little?
How: Navigate into a comfortable seated position next to each other, with your legs bent and separated. Sling one leg over your partner's leg and into their lap, then begin to play. The close proximity creates a tantalizing level of friction as your legs naturally rub together, while the seated position makes it easy to catch a peek at their moves.
---
Peep Show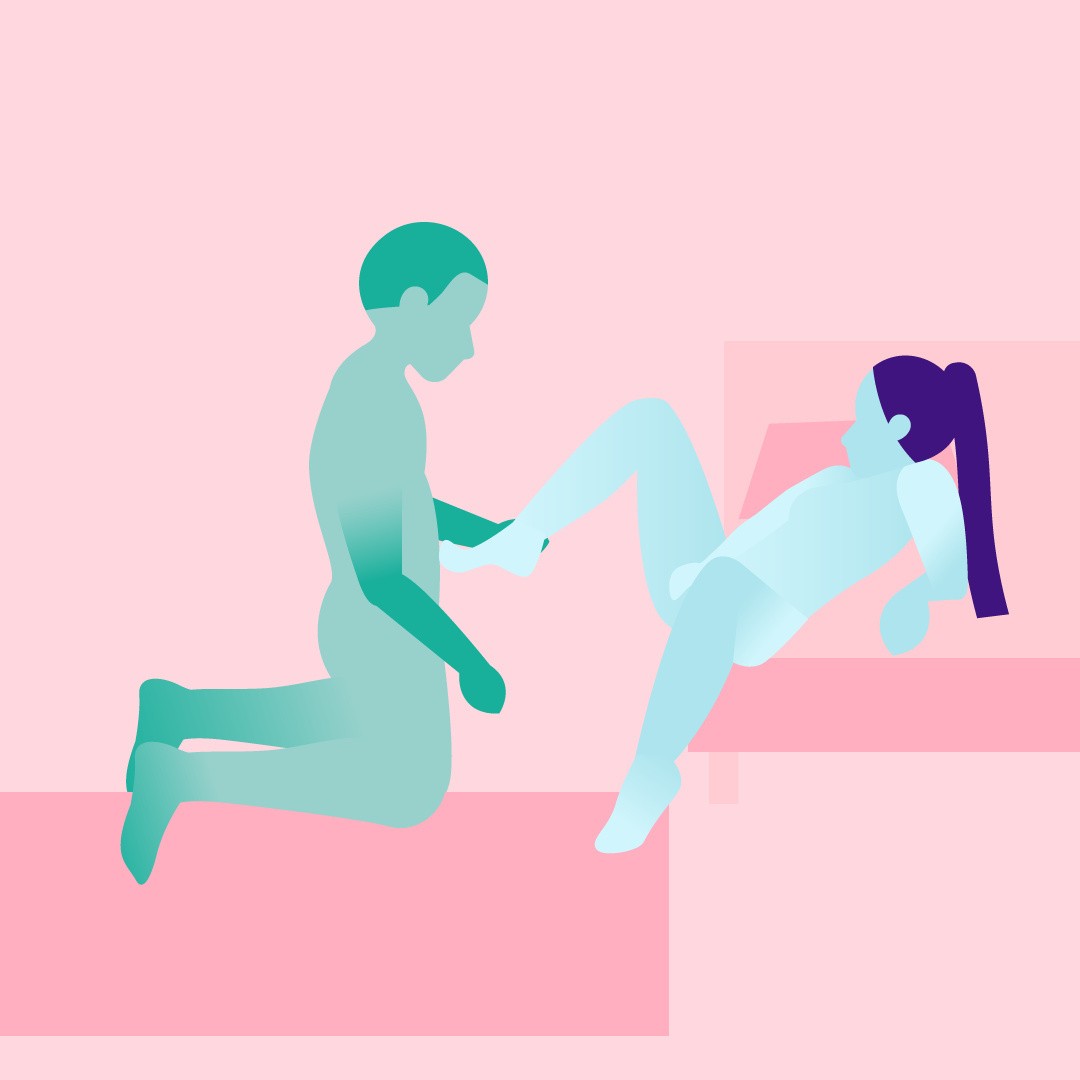 To really set things alight, try out the Peep Show position which challenges you to keep your hands off one another while giving you an all-access view of your partner's playground. If you've got a passion for fashion, this is the perfect position for flaunting your fave lingerie as well.
How: One partner settles comfortably on the edge of a bed with their legs spread, while the other kneels nearby. You can touch your partner, but only with one foot – instead, focus on watching them touch themselves where they like it most.
Club 96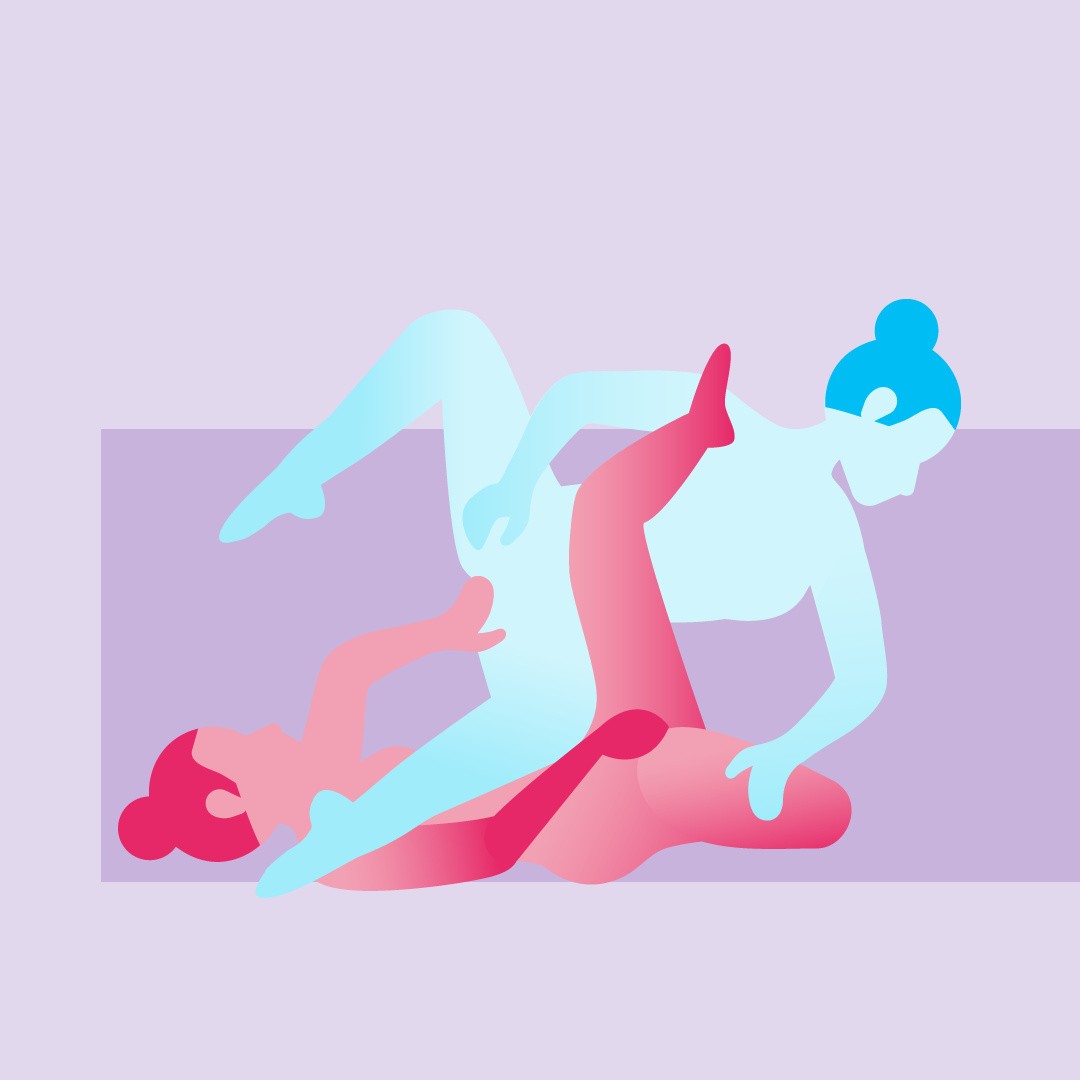 Move over 69, there's a new sex position in town. No, it's not a case of 'second verse, same as the first' – Club 96 is for couples who want to see e v e r y t h i n g.
How: Lie next to one another with your heads at opposite ends of the bed and one leg lying on the other's chest. Arrange yourself so you can get an erotic eyeful while your partner watches you enjoy your favourite toy or touch.
The Proposition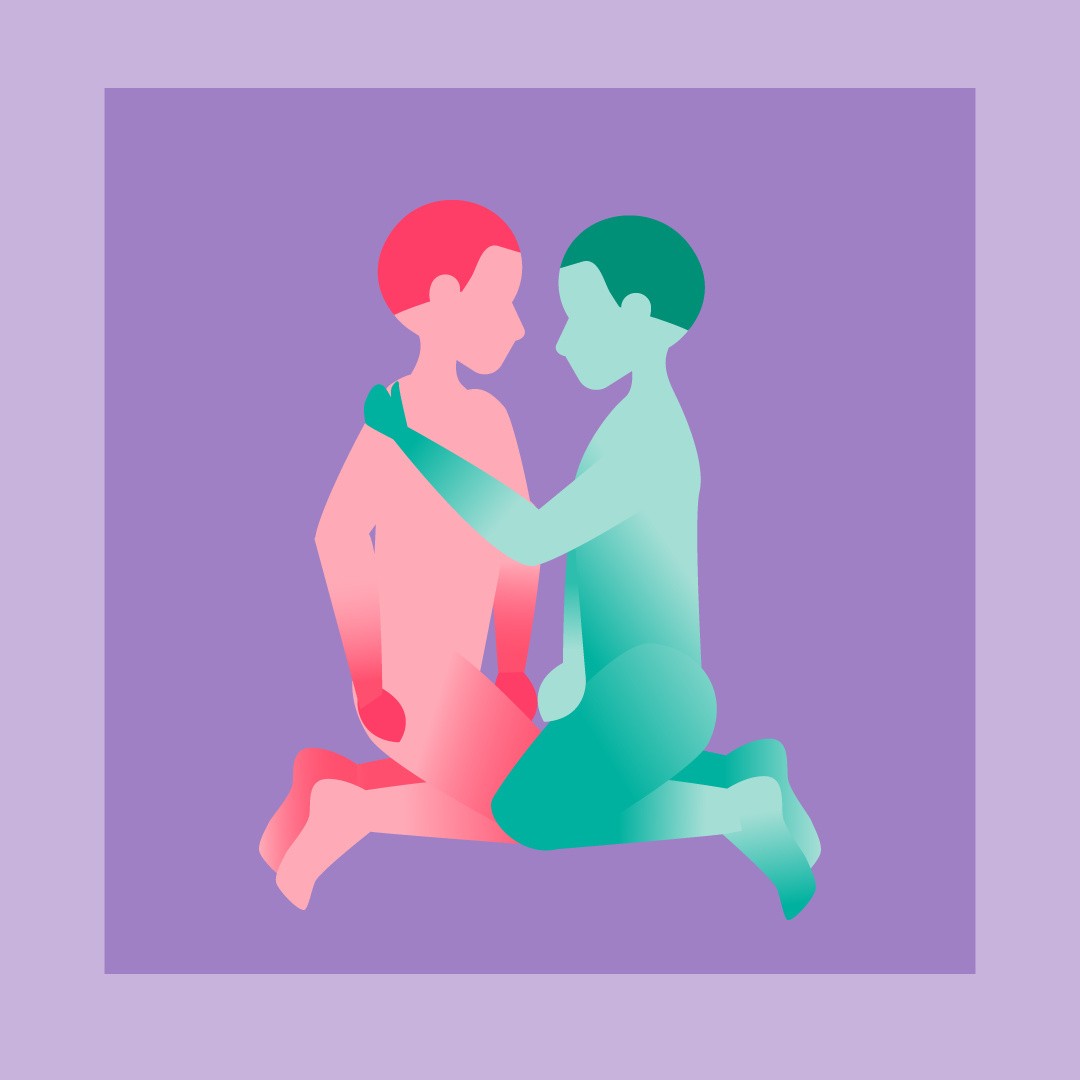 For a real intimate feel, The Proposition makes close proximity the name of the game.
How: Kneel comfortably facing each other and let your hands explore your body, hips, inner thighs and intimate areas. Be sure to keep eye contact with your partner as play progresses – it'll bring the temperature up from hot to scorching.
Wow The Webcam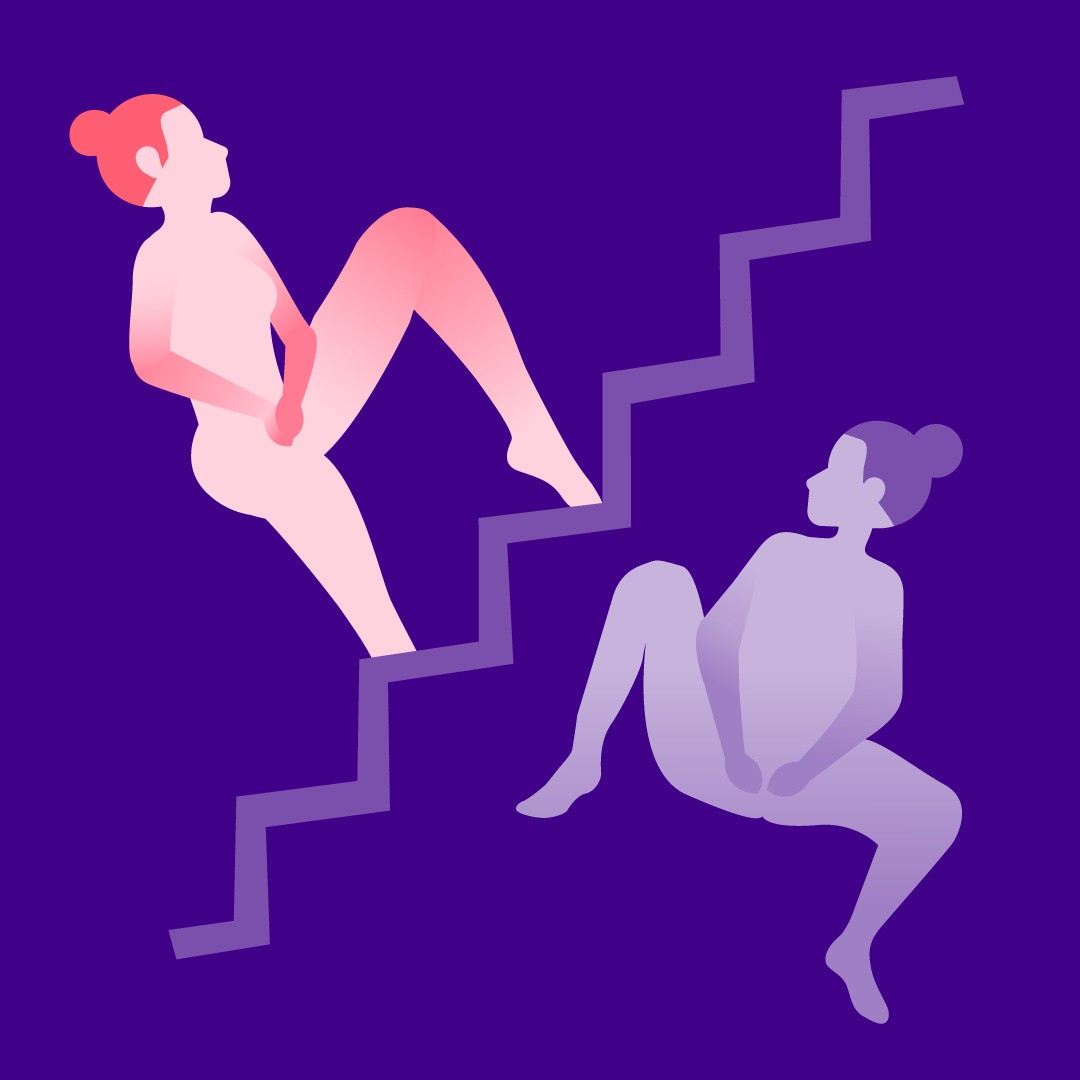 If distance is stopping you and your partner from sharing mutual frisky feelings, Wow the Webcam will set things right again.
How: You and your partner probably won't be in the same room for this, so it's all about finding the best angle for you. Make sure you're sitting in a comfortable position, where you still have the ability to rest a phone between your ear and shoulder. When you're ready for some visuals, turn on your camera for an all-access, intimate video call you'll never forget.
Mutual Masturbation Must-Haves
Turn up the tease with these Lovehoney products, perfect for reaching all the places your partner cannot.
Lovense Lush 3 App Controlled Rechargeable Love Egg Vibrator
Lovense Lush 3 App Controlled Rechargeable Love Egg Vibrator
Spice up long-distance lovin' with Lush 3. This wireless wearable vibrator is designed to simultaneously stimulate your G-spot and clitoris with its deep, rumbly, and extra-quiet vibrations. As added bonus, It is sound-activated and can sync to music. Lovense's newest upgrade to their wildly popular Lush vibrator has oodles of enhancements on offer to improve your pleasure sessions. Not only does the smooth silicone vibe curve in to target your G-spot, the external tail is now fixed in place to ensure even more intense stimulation.
What customers say: "This vibrator! First of all, it holds a charge for hours of play so that's great. The app is really easy to figure out for me and my partner controlling it. This thing even vibrates to music! Really, your options for patterns and rhythms of vibrations are endless. 10 out of 10."
Lovehoney Extra Powerful Multispeed Mains Powered Magic Wand Vibrator
Lovehoney Extra Powerful Multispeed Mains Powered Magic Wand Vibrator
Whether you seek soothing strokes or a deep-tissue massage, this wand massager delivers the powerful pleasure you need and is compatible with various wand attachments. Roll your finger across the simple scroll wheel to control the vibration intensity with ease. A popular couple's toy, this massage vibrator's wide head and flexible neck offer incredible sensations wherever you choose to use it on your body. Focus on the clitoris, thighs and perineum to add variety to your shared pleasure.
What customers say: "If you like magic than this wand will have you saying oooo and ahhhhh with delight. I love clitoral simulation but this is unreal, takes pleasure to the next level. My first wand and wonderful for solo play."
Lovehoney High Roller Remote Control Rotating Prostate Massager
Lovehoney High Roller Remote Control Rotating Prostate Massager
Go loop-the-loop as your P-spot is teased and pleased by the High Roller. This silky-smooth, remote control rotating prostate massager uses a circular stroking motion and thrums with a choice of 3 speeds and 7 vibration patterns to send you into orbit. A shapely, curved shaft with a girth of 4.5 inches at its widest point seeks out the prostate with pinpoint precision, while the rotating head rubs it in the right direction. As a bonus, the rounded, textured base massages the perineum for extra external stimulation.
What customers say: "This toy is amazing - easy to use and insert, and just the right size. The rotary head on full speed is amazing, it will send you to places you've never experienced before. Plus, the pulsing vibrations at the same time are more than enough for hands free ejaculation. It's brilliant, cannot fault."
Womanizer X Lovehoney Pro40 Rechargeable Clitoral Stimulator
Womanizer X Lovehoney Pro40 Rechargeable Clitoral Stimulator
Using Womanizer's revolutionary Pleasure Air Technology, this sleek, ergonomic stimulator encircles your clitoris with a silicone head, offering 6 intensity levels to gradually build sensation. From a soft flutter to an intense pulse, the Pro40 sends you spiralling towards ecstasy with wave upon blissful wave. A waterproof design, USB charging and non-numbing sensations make for endless pleasure at the touch of a button, anytime, anywhere.
What customers say: "This toy is amazing value for the price you pay - the suction or 'pleasure air technology' is really powerful and I had really fast results when using this the first time. If you struggle to orgasm, I really recommend this toy! It's lightweight and not too big to store discreetly. The charge time is also a huge plus - lasts for ages! I really recommend this - it works great if you're alone, or during foreplay with a partner!"