Introducing Womanizer OG
In 2014, Womanizer introduced clitorises around the world to the glorious delights of Pleasure Air™ Technology. Now, they're bringing it to a whole new area: the G-spot.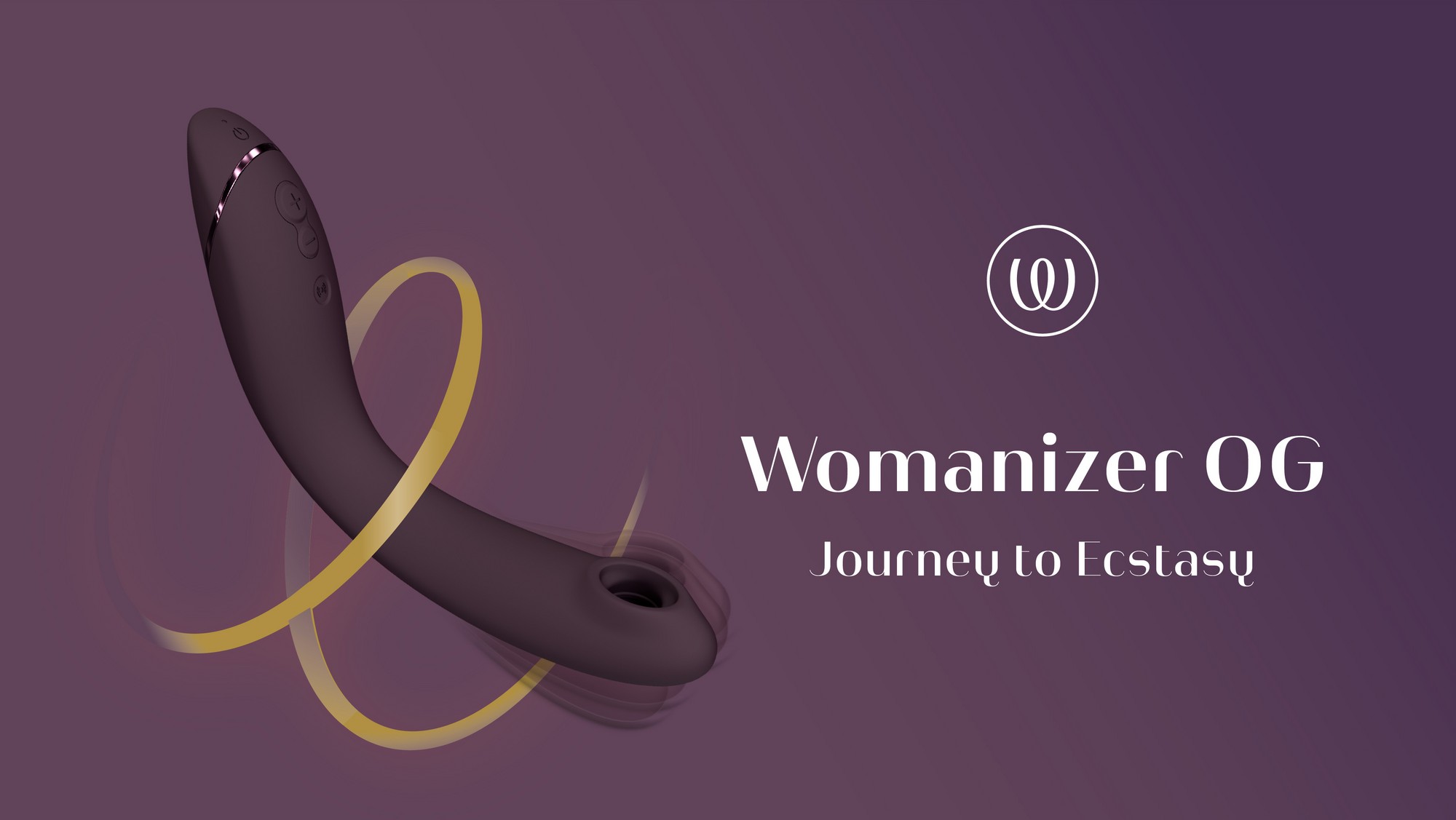 The OG at a Glance
Womanizer has been working on bringing their stunning Pleasure Air™ technology to more erogenous zones for years and on 08 November 2022, the Womanizer OG is set to take you on an all-new pleasure journey starring your G-spot.
It's the first time Pleasure Air™ technology has been made available to stimulate the G-spot, and frankly, we cannot wait to try it out. The OG is an innovative product, combining 12 levels of suction-like air pressure with 3 levels of vibes to thrill and indulge the G-spot with two types of stimulation at the same time.
If you're bold, curious, or a pleasure expert, this is the tool for you to unlock a whole new type of sensation. By pleasure experts, for pleasure experts!
... and if you do not yet consider yourself a pleasure expert (or even just not that bold and curious), then keep reading. We'll guide you all the way along this path to pleasure. You owe it to yourself and your future orgasms to come along for the ride.
Video: Meet the Womanizer OG
All About Pleasure Air™ Technology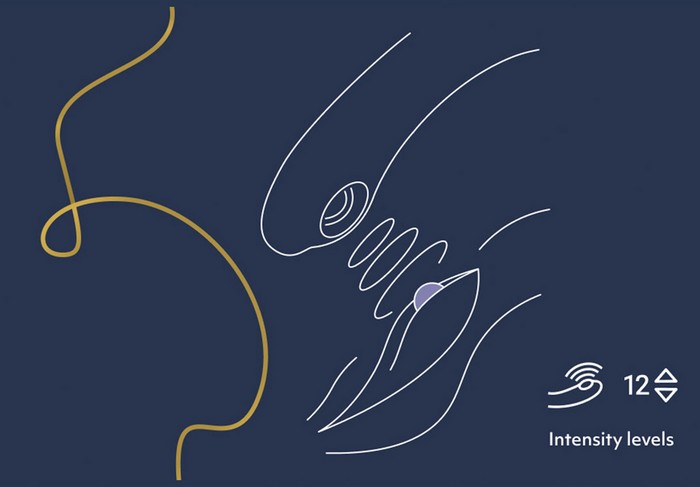 You probably know the clitoris has oodles of nerve endings.
They're all tooled towards one thing and one thing only: pure pleasure.
Womanizer's launch in 2014 forever changed the way we treat this special part of our bodies. With its Pleasure Air™ Technology, clitorises around the world were introduced to wave after wave of air pressure for concentrated, contactless stimulation – unique in sensation from other vibrators or sex toys.
For years, that delicious sensation has been for clitoral thrills only. Now, it comes to the G-spot for the first time, with 12 intensity levels to enjoy.
All About the G-spot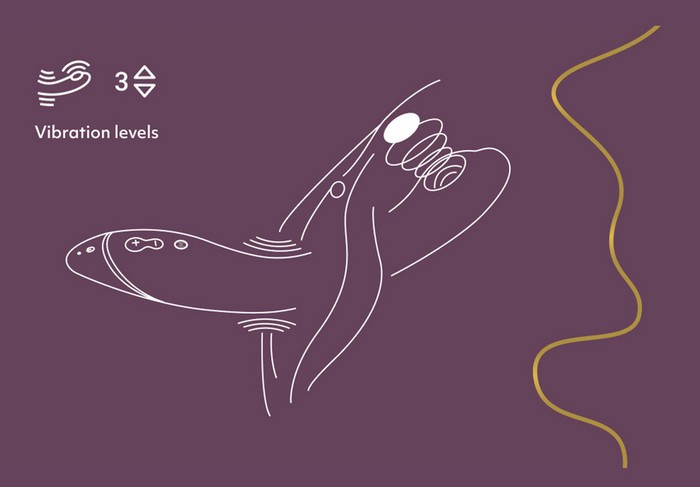 You've probably heard of the G-spot, but did you know there has been a bit of misnaming going on?
Regarding the G, it's a bit strange that the G-spot is named after an old German physician. Ernst Gräfenberg is the man said to have discovered the G-spot, but really it's more accurate to say that he named it and wrote about it. After all, who better to know their own bodies - and the erogenous zones within them - than the women who have them?
Secondly, it's less of a singular spot and more of an area. The G-spot is actually a part of the clitoris which can be stimulated from inside the vagina. It grows more sensitive as the clitoris engorges, usually from external stimulation before and during penetration (though because everyone's body is unique, some people can climax from just penetration alone).
The internal G-area of the clitoris, covered by the front vaginal wall, is less readily sensitive than the exposed outer clitoris, and therefore takes more time to warm up – something to bear in mind when using the Womanizer OG. That's why the OG includes 3 vibration settings to really help the G-spot get satisfied.
The Womanizer OG Journey to Ecstasy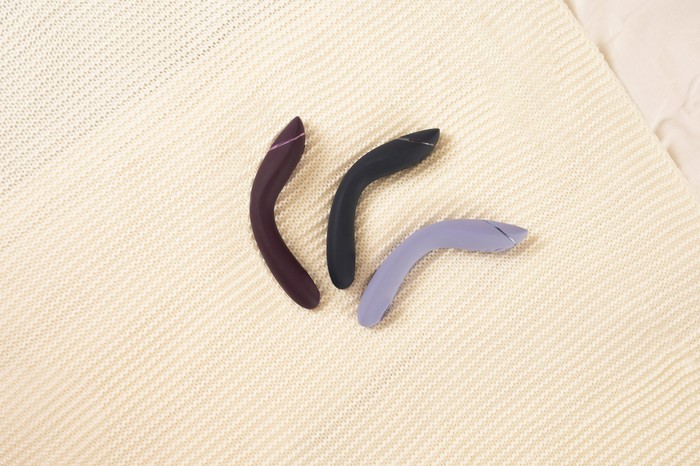 The clitoris swells, hardens and becomes more sensitive as you get turned on - just like the penis. As the clitoris gets more sensitive, this makes the inner clitoral area (aka the G-spot) more sensitive and more receptive to stimulation.
This means that enjoying the OG may take a bit more warm-up, but the resulting climax should be more than satisfying enough to prove that extra time is worth it.
OG is a journey to ecstasy – your unique orgasmic journey. Take a little time to activate the inner clitoris, using the Pleasure Air™ stimulator on your outer clitoris to get turned on before inserting the toy into the vagina to use the Pleasure Air™ stimulator on the inner clitoris.
​G-Spot stimulation tends to get better every time – OG's fans know that practice makes pleasure. Embrace a curious mindset and set out to find what your journey to ecstasy feels like for you.
How to Use the OG
Here's your step-by-step guide to making the most of your adventure with OG.
Use Water-Based Lubricant
Always start your journey by adding water-based lube. This will help make play feel slick and smooth: perfect for getting in the mood.
Start Slow
Next, take your first slow steps into arousal. Play externally, exploring the 12 Pleasure Air settings against your thighs and clitoris. Focus on the moment and the sensations you're feeling.
Aim to Insert
When you're ready, angle the OG and gently insert. Because you're aroused, your G-spot should be ready to experience new sensations. Choose your favourite of the 12 intensity levels and 3 vibration modes, and enjoy the stimulation.
Play Your Way
Build and play until you experience a toe-curling orgasm. Remember, pleasure is a marathon, not a sprint, and there are no expectations: you're playing your way, to have the fun and pleasure that best satisfies you.
Bask in the Afterglow
Take advantage of that post-orgasm bliss with the Afterglow function. A press on the - button will bring the OG back down to its lowest settings, letting you bask in the moment.
What Reviewers Say About Womanizer OG
"As it is difficult for me to use clitoral stimulation due to a surgery I was looking for a toy that offers G-spot simulation. The design is trendy and the toy is easy to handle. The stimulation is great and can be varied."

"It's very quiet, but still effective and strong with different settings though I haven't tried the highest setting yet (too sensitive for that)."

"The toy was really great whenever I used it I came to orgasm. I used it bloth clitoral and vaginal. They were often long, intense orgasms. The silicone is beautifully supple. What I liked most was the high vibration levels."

"I like everything about new Womanizer OG. It pleasure you exactly where it should and you can use it in combination with another Womanizer for more excitement."

"It's a great toy and brings a lot of fun. It is something completely different to stimulate yourself with it than with a dildo or a vibrator."
Shop Other Womanizer Products
Learn more about the Womanizer OG