How To Improve Your Sex Life By Masturbating
This Masturbation May, we're bringing you the best self-love knowhow from the experts. Lovehoney's guest SEXperts, that is!
This week we hear from Scotty Unfamous, a multi award-winning erotic romance author, sexual wellness blogger, and sexfluencer. This week, Scotty tells all on how solo play impacts your sex life with a partner, and how to use what you've learned about your body through masturbation during sexy-time with someone else.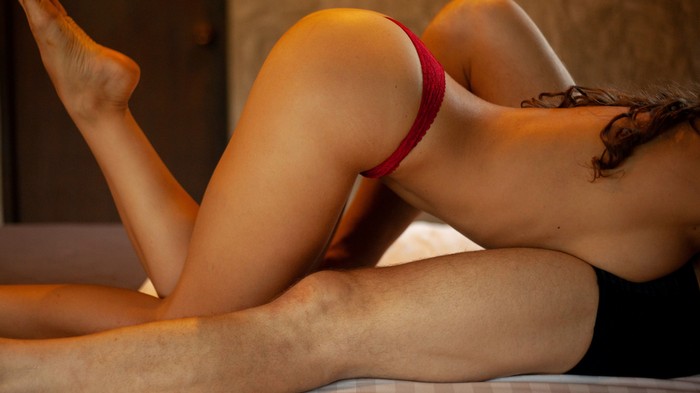 As the Sexfluencer, masturbation is literally my gig. I love doing it and I love advocating for you guys to do it, not only because you deserve to enjoy your body and grant yourself access to the plethora of orgasms that can be difficult to achieve during partnered sex, but also so that you have a better chance of accessing said orgasms WITH your partner.
The first time I masturbated I had no idea what I was doing, so much so that I assumed that jabbing myself in the cervix with a pencil would trigger those dreamy, super shock orgasm sequences that softcore porn demonstrated -something phallic-shaped goes up your pussoir and it's supposed to be the best thing ever...right?
Because of this limited knowledge, my first orgasm was an accident, and no pencils were included in the making of it. I'd been exploring myself with wandering hands to get a feel for my erotic landscape and pressed against my clitoris, something I'd completely ignored before, as the movies and the pathetic sex-ed classes in school had never put any focus on it.
Upon my own self-discovery, I didn't understand why there was so little focus on clitoral stimulation, because this was where all the fun happened. THIS was the feeling that equated to the dreamy super shock softcore orgasms…but less graceful. More hunched over, twitchy movements with aggressive small animal noises.
This part of my self-exploration was another sexual learning curve. I knew that rubbing aggressively on that part of myself like it was a DJ deck would bring me to climax, but I soon found myself bruised and that forced me to be gentler with myself. Then I made a new discovery - I could orgasm with a lighter touch and that I preferred this much more.
Knowing this about myself helped me when it came to partnered sex. The more I learn, the more enjoyable partnered sex is. Partnered sex can feel like it's a whole other ballgame because there are other players to consider, but solo sex is a great tool to brandish to improve your partnered sex life and I'm going to teach you how.
Know Yourself
Touching yourself helps you learn about how your body responds to different types of stimulation so that you can better navigate your pleasure when a partner is involved. It's a moment to yourself where you don't have to be under any kind of performance pressure.
You can take as long as you want, touch yourself wherever, however, with whatever you want (maybe skip the pencils though), fantasize about or indulge in external audio/visual stimulants that float your freaky boat.
Everything comes down to what will give you sexual gratification, which allows you to have an authentic, uninhibited experience.
This helps you in the bedroom because when you know what you like, you aren't solely relying on your partner to bring you to orgasm by accepting whatever methods they are using to be right for you, because you know what is right for you.
It enables you to guide them and tailor the experience to something you can both enjoy.
Sexual Confidence
The stigma surrounding sexuality can often stop many people from exploring their erotic side fully, because for some, it's not championed as something to be celebrated or enjoyed or it's only acceptable to celebrate/enjoy under certain circumstances, e.g. within a heterosexual marriage.
By exercising your desires through masturbation, you learn that it is okay to enjoy pleasure on your own terms and that sex is not a bad thing; it's actually very freaking wonderful.
Masturbation helps to build your sexual confidence because it makes you less afraid to initiate sexual activity with a partner, gives you the freedom to enjoy it and makes you more likely to actively participate in your pleasure. Also, loving on yo' bawdy can make it easier for you to accept others loving on it too.
Communication
Knowing what you like can encourage you to communicate your needs to your partner. Sometimes it can be daunting to speak up for your pleasure because you may worry about bruising their ego but do it anyway. They will get over it. Your partner doesn't want to be bad in bed, so by not communicating what you want, you are doing both of you a disservice. If you do find it tricky try these methods:
THE COMPLIMENT SANDWICH: Start with a compliment, "I love the way you _." Insert a suggestion, "I would love it if we could try _." Close with a compliment that ties into your suggestion, "Because you are so good at _."
Another tactic is to involve your partner in the process of trying the things that you like because it lowers the likelihood of it being taken as a critique and makes it sound fun for all parties involved. Something as simple as saying "I've been thinking about ____ and I wondered if you would like to explore this with me?"
Experimentation
The other way that solo sex can help you in the bedroom is by easing you out of our comfort zones, whether it's something that you want to explore, or your partner has expressed interest in trying.
When it comes to uncharted sexual waters, you may not be comfortable doing it with a partner just yet, so trial it by yourself first. This will allow you to have a better understanding of if you actually enjoy this new sex act and if so, discover the best way for you to enjoy it.
For example, your partner expresses interest in anal sex but you're not sure. To see if this could be a possibility for you to explore together, explore it by yourself. Start small by using butt plugs when masturbating to get used to the sensation of being penetrated in that area. You can apply these solo baby steps to other sexual areas.
I hope you find these tips useful. Give them a go and take note of how it can help you have bettered partnered sex. It won't happen overnight, but the more you do it, the better it can get. The fun is all in the process wink.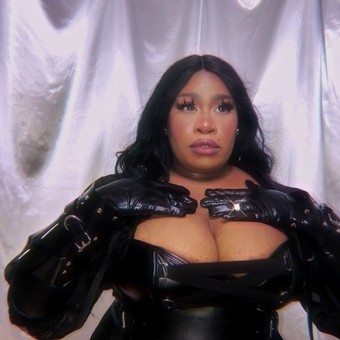 We're Team Masturbation all year round, but when better to shout about it than Masturbation May? Solo play is not only great for mental wellbeing, but understanding what turns you on will help you enjoy better sex with a partner, too. So get your hands, lube, and toys at the ready, and Go Love Yourself.
Check back next week for our next guest Sexpert blog.