Position of the Week: Rub-a-Dub
Gaining pleasure by rubbing and sliding against your partner's body is hugely underrated when it comes to intimate play. And, hey, sometimes you might not be in the mood for penetration. Rub-a-Dub is the perfect example of how you can use each other's lumps, bumps and curves to enjoy a good rub and all the perks that come with it.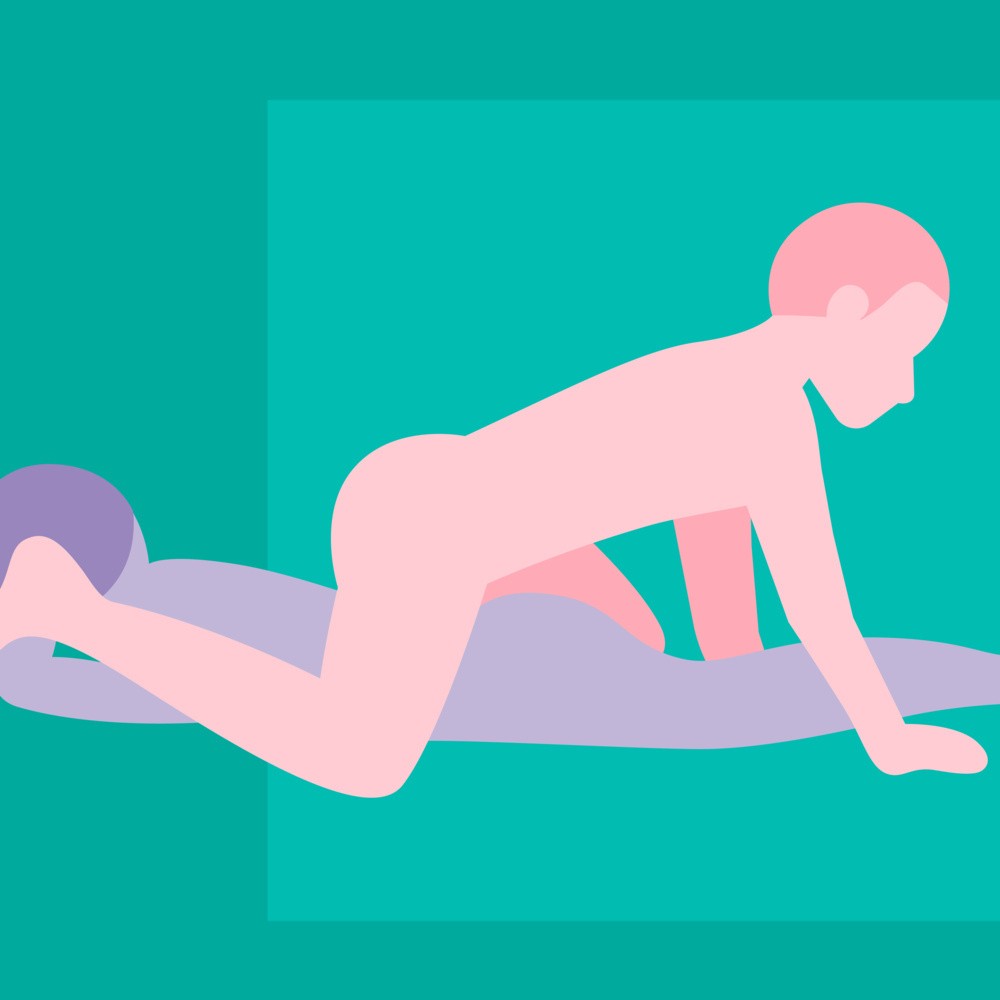 How?
The bottom partner lies on their front and the top partner positions themselves on all fours, facing their partner's feet. If the top partner has a penis, lube up and position it between the bottom partner's bum cheeks and grind, thrust, and slide away. If the top partner has a vulva, they can position their over one of the bottom partner's butt cheeks or thighs, and rub their clitoris against it.
Why?
It's a fab opportunity to explore the notion of intimate pleasure from non-penetrative stimulation while exploring each other's body parts to do so.
Try
Super-versatile, the Rub-a-Dub position means you can absolutely go to town on accessories to take sensations to the next level. If the partner on top has a penis, the thrilling textures from a stroker or vibrations from a vibrating cock ring may be just the thing to send stimulation soaring. If the top partner has a vulva, wearing a vibrating love egg could take care of delicious internal stimulation, while the clitoris gets a good rubbing.
How to make it even better
Make sure the bottom partner is receiving plenty of stimulation as well by positioning a knicker vibrator under their crotch (if they have a vulva) and handing the remote control to the top partner. If the bottom partner has a penis, a realistic vagina or ass placed under them to thrust into while the top partner slides and grinds away could bring an exciting threesome scenario into your Rub-a-Dub session, minus an extra person in the room.
Not the position for you?
We're working to make sure that everyone is represented on our website, regardless of who you love, so we'll be using a variety of gender depictions in our Position of the Week posts. This will include straight, gay, lesbian, and gender neutral couples, but all positions will have details in the description of how to make them work for your own relationship dynamic.