How to Have a Threesome (with Zachary Zane)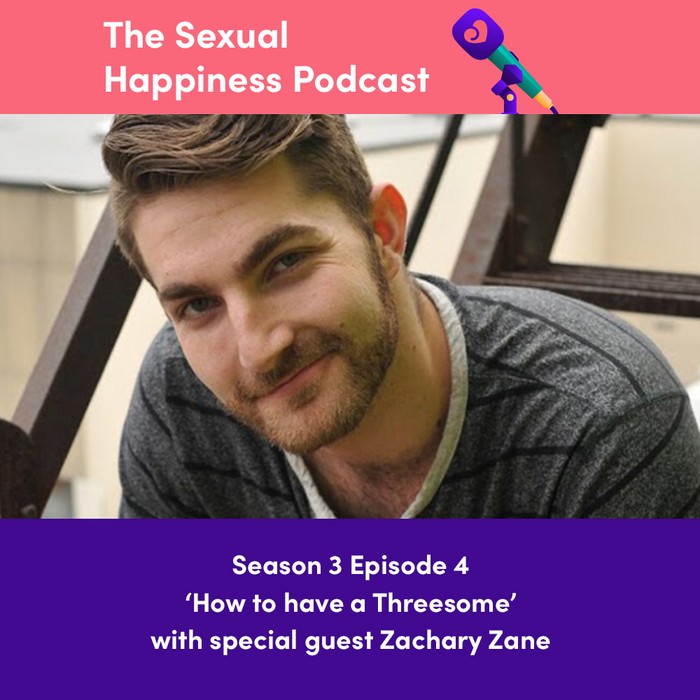 Fancy having a threesome? You're definitely not alone. A ménage à trois is hugely popular fantasy desire, but is it a good idea for everyone? How on earth do you go about bringing up the idea to a partner, and could a third person actually make you feel closer to your other half?
There are definite pros and cons to a threesome depending on your relationship status and whether you are single or in a couple. So, if you do decide to take the polyamorous plunge, how would you find someone, and what would be on a list of do's and don'ts?
Apps such as Feeld, 3somer and Fetlife are a great source of focussed information if you fancy exploring your options. And remember, it's all about a fun, fulfilling sexual experience, so communication (as always) is key.
Alongside this hot topic the team share some little-known sex facts and the answers to your questions.
Got a question or subject you want us to cover? Email us at podcast@lovehoney.com.
To say thank you for listening, we're also offering you 15% off any purchase at Lovehoney. Use the code PODCAST15 at checkout.
You can also find us on Apple Podcasts, Soundcloud and Spotify, with new episodes released every Friday. Subscribe to stay up-to-date!