Which Lovehoney Advent Calendar is Right For Me?
They're baaack! No, we're not talking about the lights or Christmas cheer (although we do love them too). We're talking about the Lovehoney Advent Calendars. Cue angel choir sounds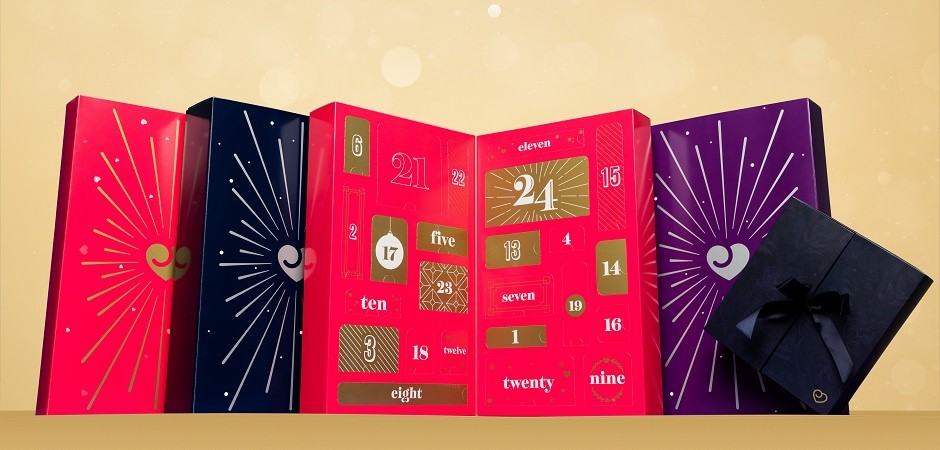 Our infamous adult advent calendars are the highlight of our end-of-year festivities and a must-have for any Christmas-loving sex toy fan. This year, we've pulled out all the stops to bring you not one or two, but FIVE advent calendars to choose from. We know, you're welcome.
Whether you're single or coupled up, old or young, a penis-owner or a vulva-owner, we're sure you'll be able to find something to get your sleigh bells jingling and your things tingle tingling too. With 67 products to discover in five calendars, we can see how deciding on one might be a wee bit tricky so we thought we would help you out.
Here's the lowdown on this year's best sex toy advent calendars.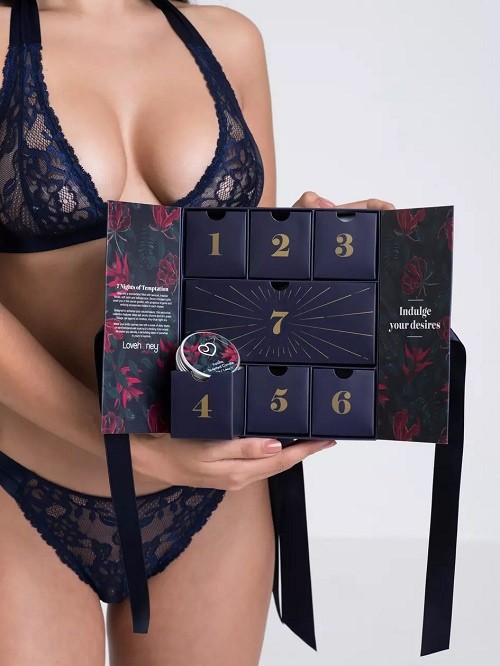 Unbox confidence with seven days of lush goodies. Each day, slide open a drawer to reveal seductive, lacy pieces and bondage accessories made for feeling your best.
Once all the drawers have been opened, the separate items in each will make two sets (a bra and a basque set) for you or your lover to flaunt their stuff. If you are the lucky duck who gets this calendar, tease your partner by laying out your new items each day before putting them all on at the end of the countdown. Seeing you in your new lingerie is the only present they'll be wanting by Christmas.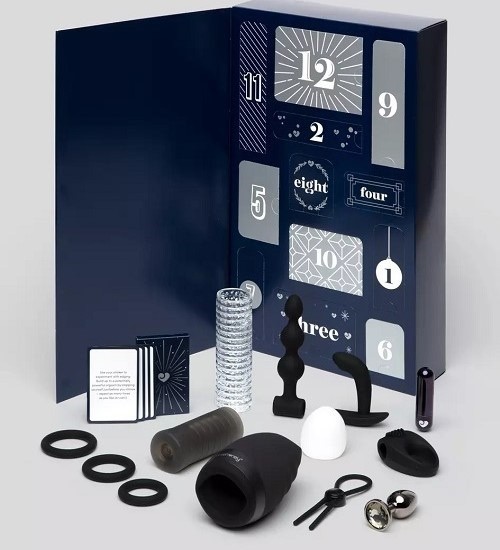 Shower the pecker (or peckers if there are more around) in presents for 12 days straight with this advent calendar for males and penis-owners. Explore pleasure and discover new sensations with toys designed to stimulate the peen, P-spot or of course, Santa's little helpers (the testes).
In this calendar you'll open the doors to find a multitude of strokers, cock rings and anal toys to keep you busy all the way up until Christmas, whether you are playing solo or with a partner. Our top tip: take your time testing and enjoying each toy as you open it, especially if it's
something you have never tried before and aren't sure of. You never know, you just might find a new fave.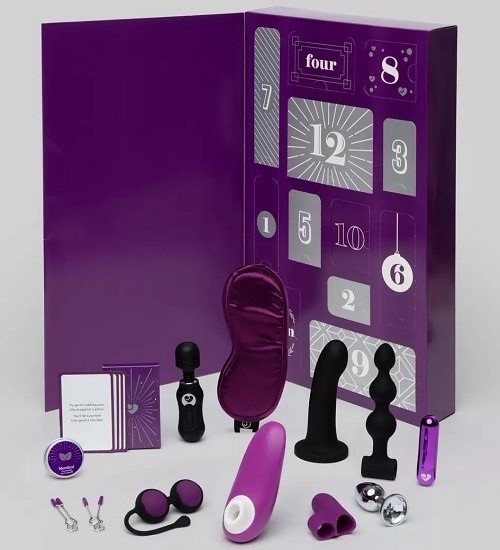 "On the first day of Christmas my true love gave to me, a bullet vibe on my pussy…"
Sorry if we just ruined that line for you but yep, just as we have a calendar devoted to the D, we have another devoted to the V. Treat them to 12 days of loving with sex toys which will thrill the G-spot, nipples and the magic bean.
Behind the doors are some of our best-selling vibrators and anal toys aplenty as well as a kinky card game to keep the ideas
flowing once you've tried out all your new pleasure products. At the end of the countdown, try using a combination of your new toys at once. Cover all the bases (i.e. clitoris, G-spot, nipples, anus) and you'll have yourself an explosive Christmas.
Make the most wonderful time of the year 24 times better with the Best Sex of Your Life advent calendar. Packed with some of our most epic sex toys, gifts and bondage toys for penis-owners and vulva-owners, you'll be able to vibe, spank, stroke, pinch and tickle your way through December in the best possible way.
Just like those chocolate calendars from when you were younger, trying to resist opening all the doors on the first day will be hard to say the least but the choice is yours: stretch out your fun for 24 nights of getting your kicks or open them all at once and have one long, long night of fireworks.