How to Choose Lingerie for Your Body Shape
Looking to buy some sexy new lingerie but not sure where to start? Don't worry! We're here to help.
If you're buying lingerie as a gift for your lover and haven't found many clues in her underwear drawer as to the styles and shapes she likes, then it could be just the right time to spark a well-needed overhaul. This guide will help you to choose something that will look stunning on her, ensuring she feels confident and sexy.
Stand in front of a mirror in just your underwear. Make sure your back is straight, your shoulders are back and you're standing face on. Take a look at your body and analyse its shape.
You will fall into one of the four main body shapes outlined below and from there you can see which underwear we recommend for your shape.
Video: How to Choose the Best Lingerie for You
For the perfect lingerie look every time, check out our expert video.
The Hourglass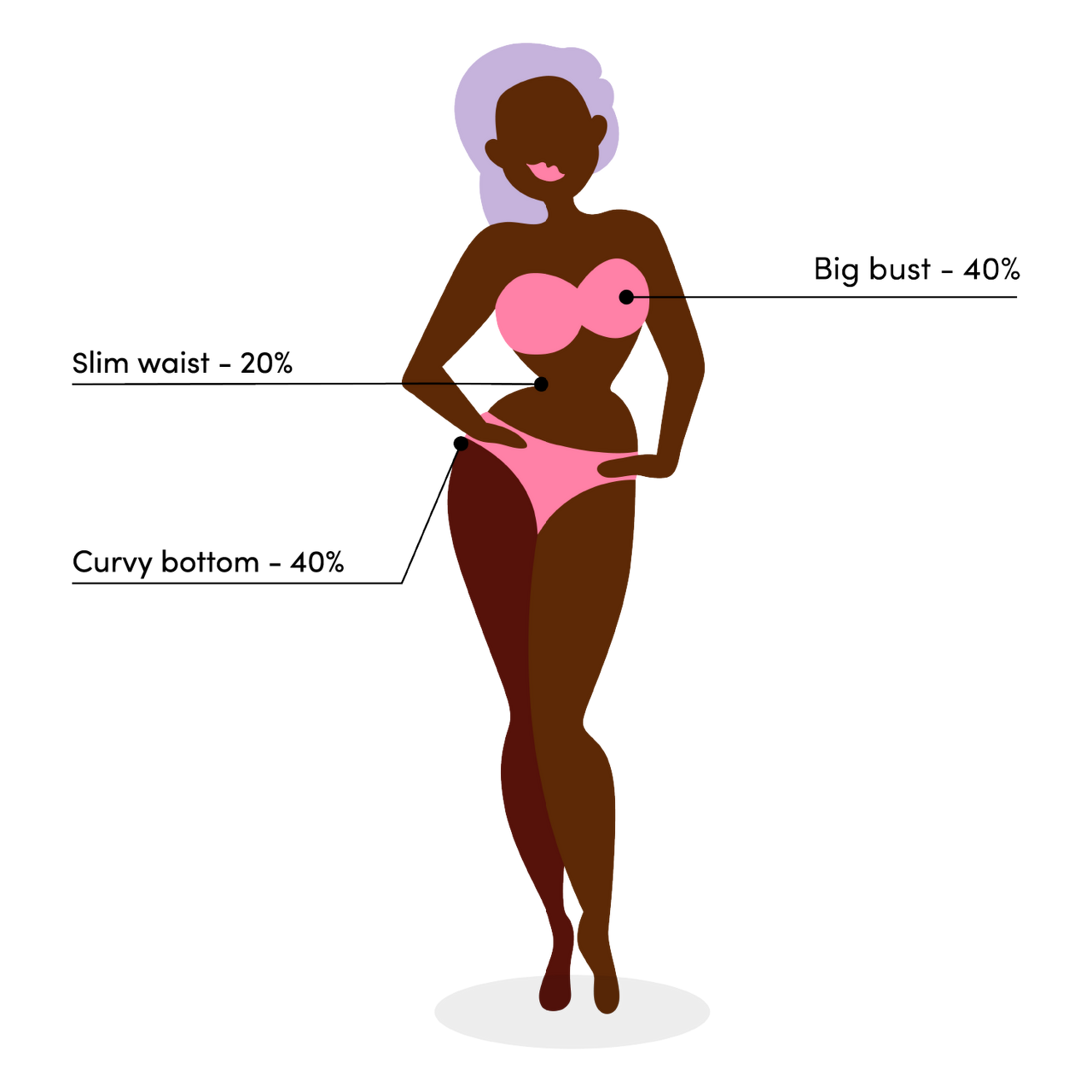 Hourglass shapes have a lot of key features really worth emphasising, especially a narrow waist, so underwear that will really flaunt your best bits is a must.
Basques, corsets and bustiers are the most flattering pieces of lingerie as they emphasise the breasts, show off your waist and draw attention to that fabulous bottom.
Team with a cute pair of ruffled boy shorts and a pair of leg-lengthening stockings to finish the overall look.
Hourglass Body Shape Features:
Big bust - 40%

Small waist - 20%

Bootylicious bottom - 40%
The Skittle/Pear Shaped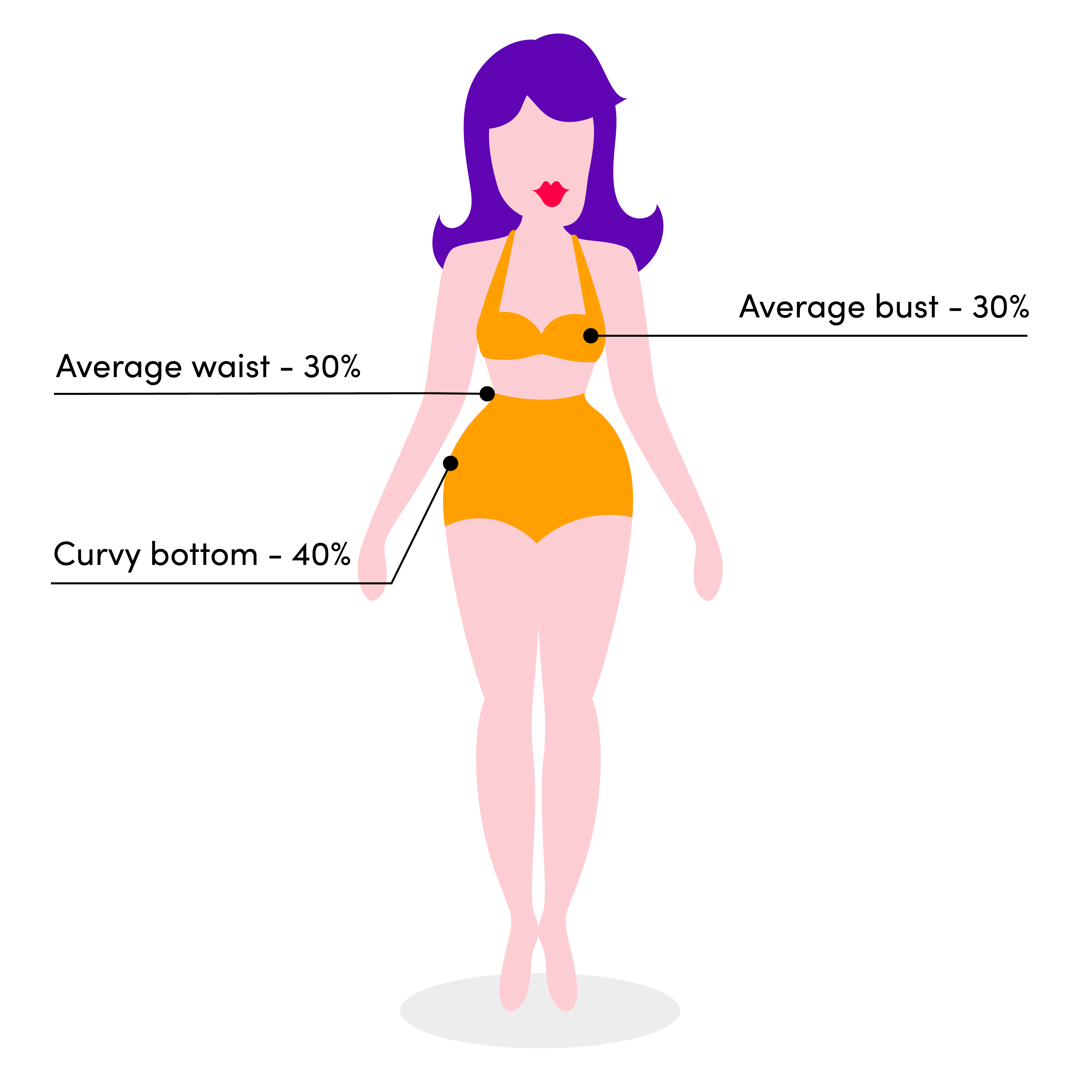 One of the most coveted body shapes, Skittle shapes have an enviable derriere that seems to draw attention from miles around!
Babydolls or chemises are a really good choice for skittle-shaped people - they flatter the upper body by creating cleavage and curves, but highlight that gorgeous rounded bum by skimming over it with sensual material.
They're also great for women and people who might be a little worried about their hips or thighs as they come in all different lengths and can cover up anything you want to hide.
Skittle Body Shape Features:
Average bust - 30%

Average waist - 30%

Curvy bottom - 40%
The Lollipop/Apple Shaped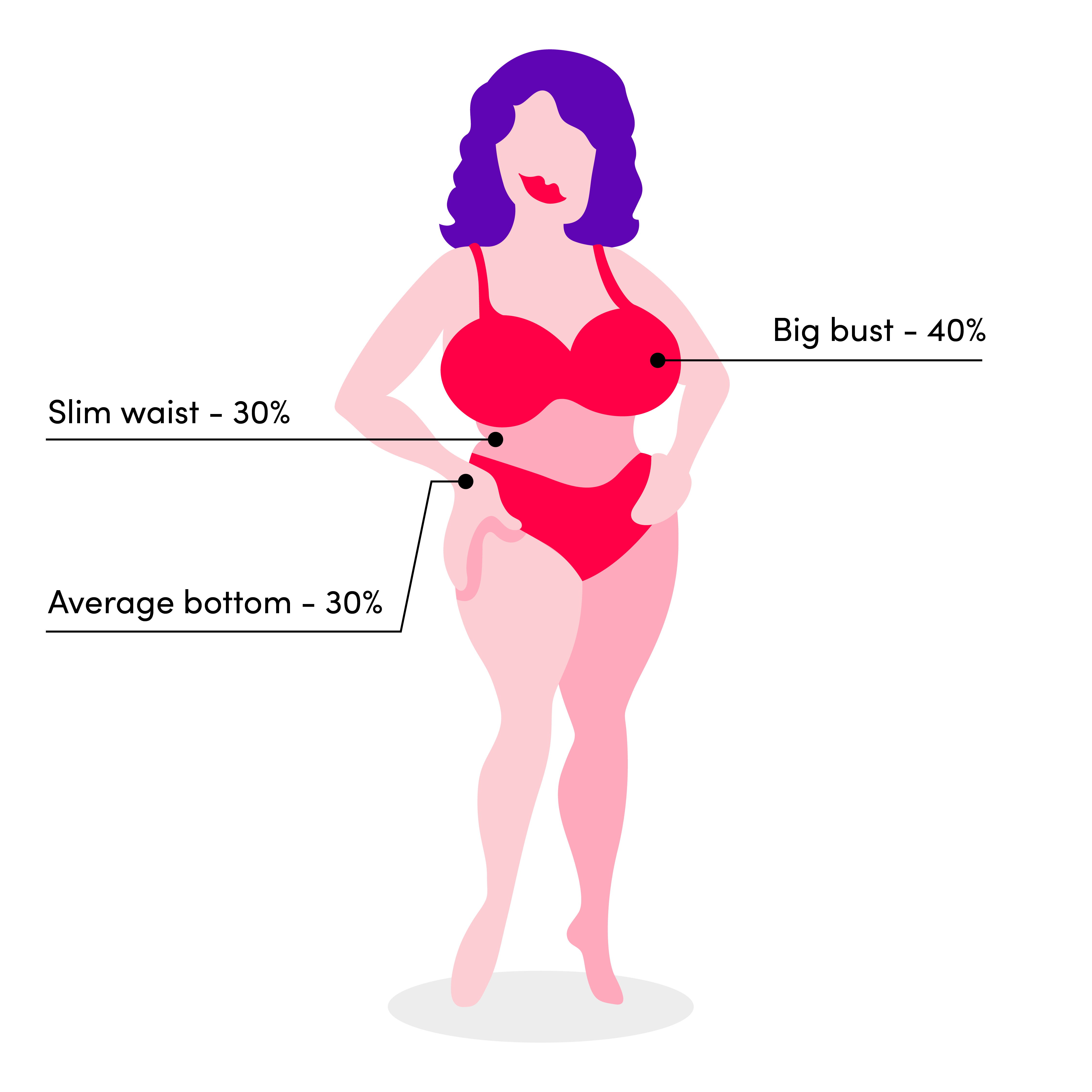 Many people spend thousands of pounds trying to achieve the Lollipop look so it's important to frame your bountiful bust.
Bra sets are great for ladies with a Lollipop shapes as they flatter in the best way possible - high on your chest with lots of support and emphasis to the natural curve.
Bra sets also come with a range of matching underwear so if you're confident with your bum go for a matching thong. If you want to keep all the attention on your cleavage go for matching knickers.
Lollipop Body Shape Features:
Big bust - 40%

Slim waist - 30%

Average bottom - 30%
The Column/Athletic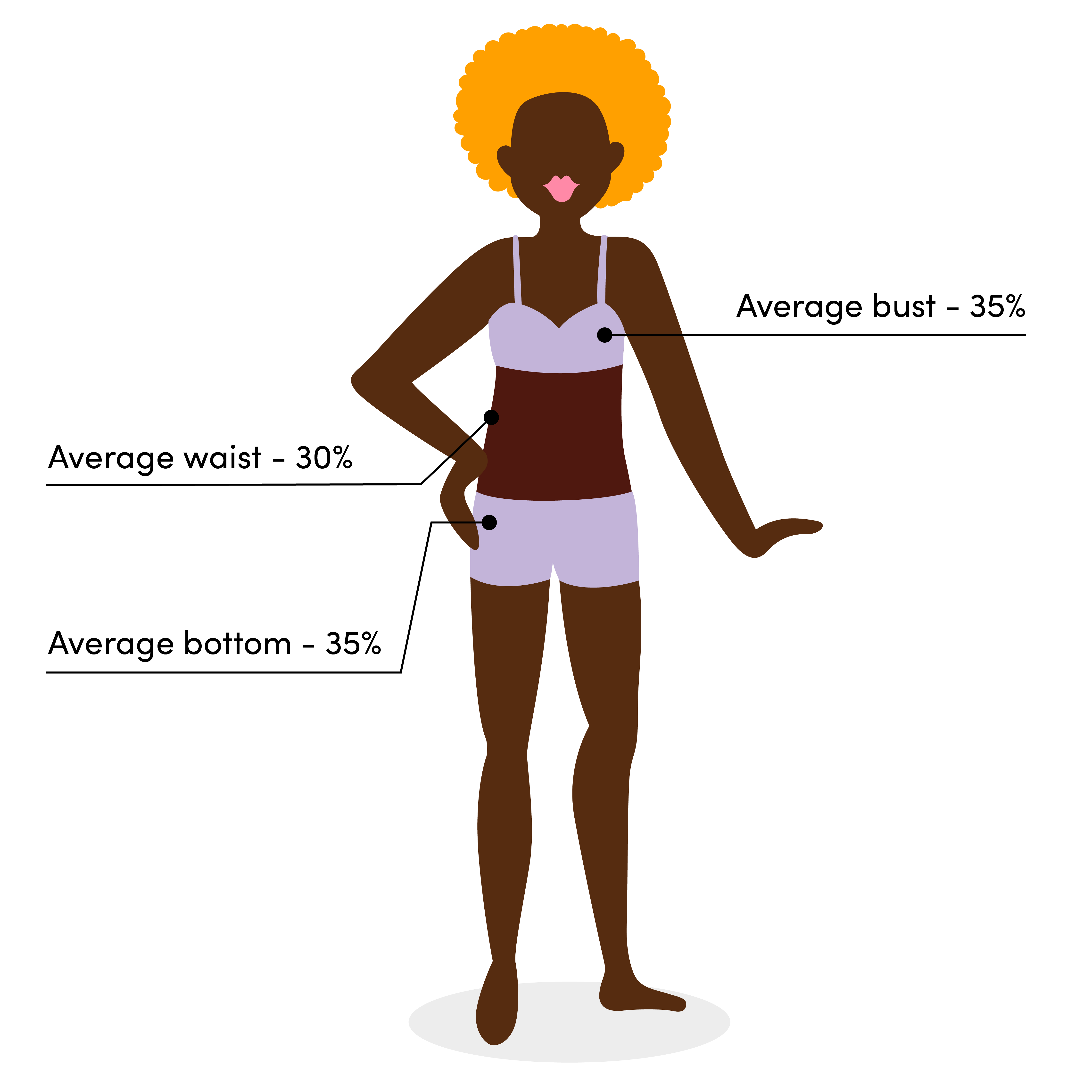 Column ladies' svelte bodies are actually incredibly desirable and have a lot of options open to them when it comes to lingerie.
Basque sets, bodies and corsets are perfect for Column shapes as they cling to the body and create serious curves where there weren't any before!
Most come in 2 or more piece sets, so by breaking up the body, you're emphasising individual parts - your gorgeous long body, your cute bottom and your pert bust!
Column Body Shape Features:
Average bust - 35%

Average waist - 30%

Average bottom - 35%
Recommended Sexy Lingerie Products
More Sexy Lingerie advice
More Sexual Happiness Advice
You can never know enough about sex, right? Why not join us on our sexploration journey? Stay up to date with the latest advice on our blog, the Lovehoney forum and the weekly Sexual Happiness podcast.