Guide to Vibrating Cock Rings
Vibrating cock rings are a best-selling sex toy and tend to be one of the first toys couples try, and it's easy to see why.
A cock ring is a firm favorite sex toy for many people with a penis, but what about the vibrating kind? If you like a side of extra sensations with your main event, then a vibrating cock ring could be for you. But what are they? And how do you use one? This guide will tell all.
What is a vibrating cock ring?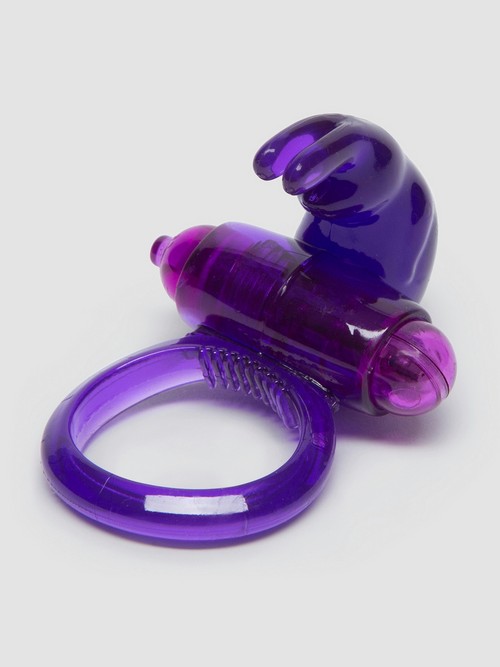 A vibrating cock ring is a small sex toy that slides over your penis and sits at the base. They're fitted with a vibrator and come in a range of styles.
The most basic is a stretchy, single-use ring with a small bullet vibrator at the top, but there are also double rings that offer tandem constriction of the testicles as well as the shaft, and triple stimulators that also caress the perineum.
The added vibrations have the power to stimulate your partner during sex. And despite the name, you don't even need a penis to enjoy one!
How to use a vibrating cock ring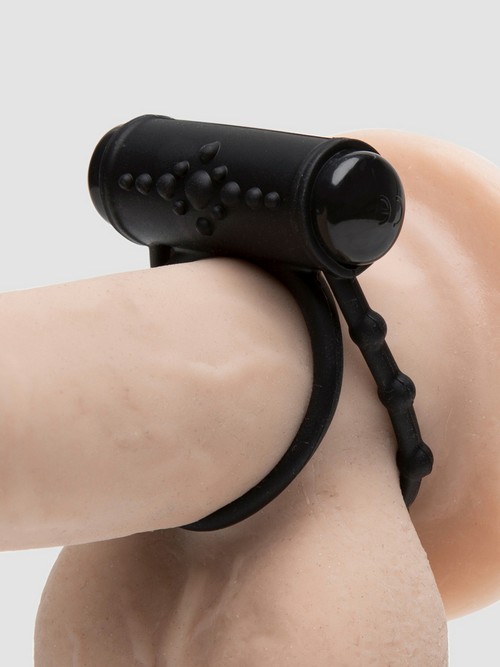 Before you use a vibrating cock ring, you need to put it on.
Absolute beginners will find a stretchier cock ring much easier to put on.
Wait until you're fully erect, apply a little water-based lube around the inside of the ring and stretch it out between your fingers. Place it at the base of your erection. If you're using a double ring, gently stretch the second ring to sit around your testicles, or at the base of your penis.
"The rubber is reasonably stretchy - the cock ring is a bit tighter than the testicle ring, but both of them can be put on without any problems." - Anonymous Lady
Once in place, you should notice your penis becoming engorged due to the restriction of blood flow.
Once you're comfortable with the feel and fit of the cock ring, you can begin to experiment with the vibrations. Turn them on using the push button or switch, and move through the settings if it features multi-speed or multifunction vibrations.
What does a vibrating cock ring do?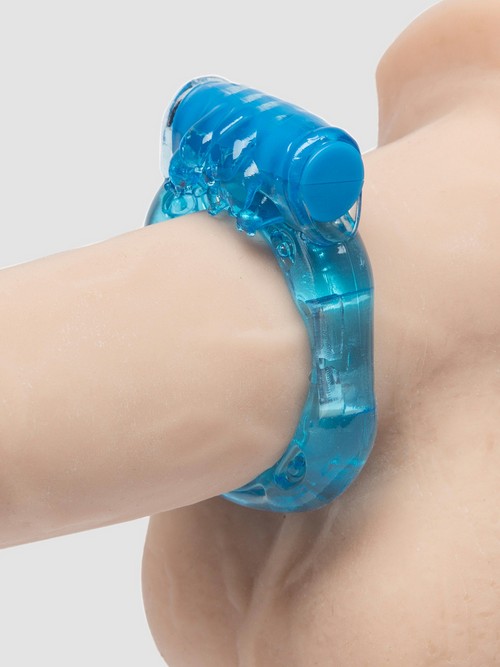 Just like non-vibrating cock rings, the vibrating versions reduce blood flow out of the penis, which can help boost the size and hardness of your erection and also increase stamina. This means that many people who wear a vibrating cock ring experience more pleasurable sex and masturbation.
What is a cock ring made out of?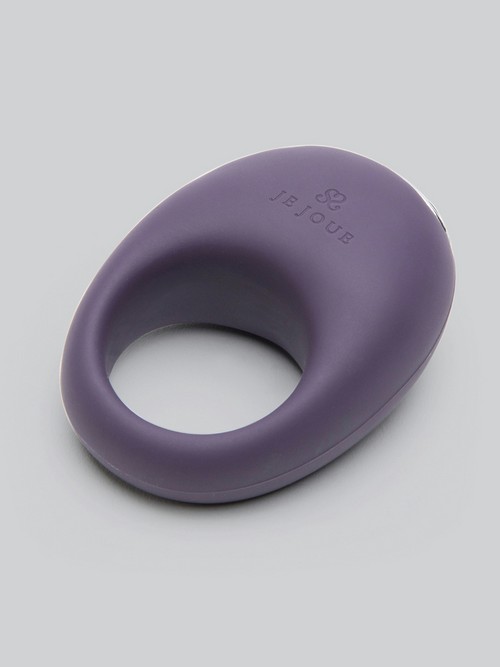 Cock rings at the cheaper end of the scale tend to be made from skin-safe rubber, which is super-stretchy and suitable for use with both water and silicone-based lubricants.
"Cock rings are one of my favorite toys in the bedroom, so I was expecting big things when I ordered this one, and it didn't disappoint. It's great for both people during intercourse. It makes my man last longer and my orgasm is a lot more intense with it." - Megan9717
Mid-range materials include TPE and PVC. TPE is nice and stretchy but often contains latex, something to be aware of if you have sensitive skin or a specific allergy. PVC is less stretchy and more akin to silicone.
Higher-end cock rings tend to be made from silicone, which is silky-smooth and hypoallergenic but less supple than some materials. Silicone toys can only be used with water-based lubricant.
Top positions for pleasure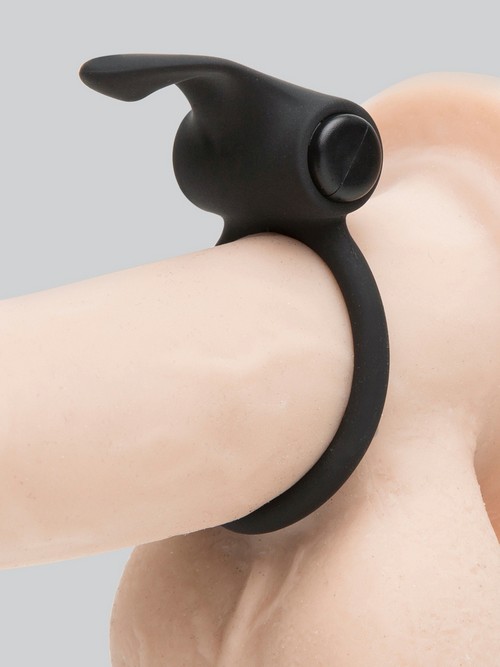 Positions where you have freedom of movement but where your bodies can be pressed closer together are best for vibrating cock rings as you can adjust the level of contact you have with the vibrations.
Make the most of missionary with an extra buzz - maximum contact with the clitoris means both of you can benefit from the vibrations. Plus, this position works well with strap-on sex - just slip the ring over your strap-on and go.
"We enjoyed using this (cock ring), and we were very pleased that such a small toy has made such a difference to our sex life and encouraged us to try new things." - ScarlettStar
Her-on-top is grea too as she can press and grind against the part of the ring that vibrates,with total control over the level of pressure. Grinding is usually more enjoyable than thrusting as it allows her to maximum contact with the bullet.
And you don't need to be with a partner to enjoy a cock ring - if you have a penis, use one to enhance masturbation, or slip it over your fingers and use it as a clitoral vibe.
Recommended Vibrating Cock Rings
More Sexual Happiness Advice
You can never know enough about sex, right? Why not join us on our sexploration journey? Stay up to date with the latest advice on our blog, the Lovehoney forum and the weekly Sexual Happiness podcast.