The Lovehoney Guide to Dildos
Understand how a dildo can enhance your solo or couple's play
When you want straightforward satisfaction, you should reach for a dildo. The perfect addition to solo play and couple's play, dildos are very versatile sex toys. Available in many different colours, shapes and sizes, dildos are designed to provide penetrative pleasure unlike anything else.
Though they don't always vibrate, dildos are perfectly designed to stimulate your internal erogenous zones, including the G-spot and the P-spot.
Video: Top 7 Things You Need to Think About Before You Buy a Sex Toy
Whether you're buying for yourself or someone else, there are some things you need to know before you buy a sex toy. Watch this video to find out the 7 things you must know before you shop.
Why use a Dildo?
Whether you're inviting your lover into the fun, or saving it all for yourself, there are so many benefits to bringing a dildo into the bedroom:
Dildos are incredibly versatile, and there's bound to be one that's perfect for you.
Dildos can be an awesome prelude to sex. They can help to get you aroused and warm up your muscles before penetration.
Many dildos are blessed with a suction-cup base, ideal for hands-free fun and use in a strap-on harness.
Dildos with a flared base can be used both vaginally and anally.
What is the best Dildo?
When you're starting out with dildos, all you want to do is type 'nice dildo' into Google and be presented with a single result which is the perfect dildo for you.
Sadly, the world of dildos doesn't work quite like that - but we've devised a helpful category system which should help.
Recommended Beginner's Dildos
Interested in this topic?
Sign up now for our newsletter to receive expert advice, sale alerts, and exclusive offers. Plus, receive a special subscriber discount on your first order!
Anal Dildos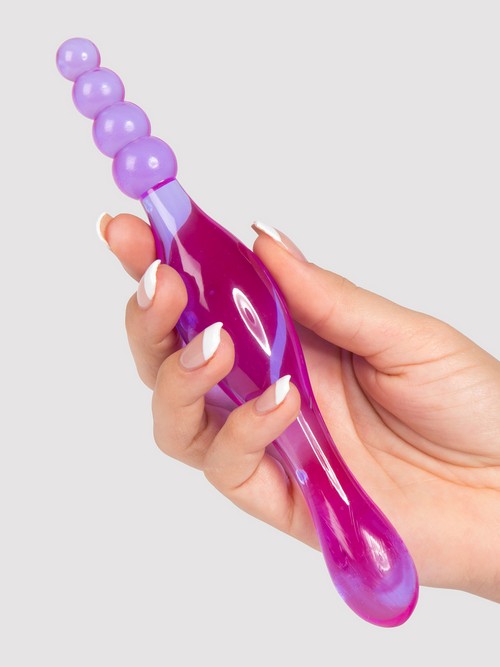 Anal dildos actually live in the Anal Sex Toys section. They're specifically designed for anal use and there are some important differences between them and a standard dildo.
Anal dildos are often slimmer in girth and are designed to stimulate all those wonderful nerve-endings - especially when it comes to targeting a man's prostate gland. Often anal dildos will have a flared base for added safety.
Shop our full range of Anal Sex Toys
For a great starter choice, we recommend the BASICS Anal Prober 7 Inch (pictured).
Dildo Harnesses and Kits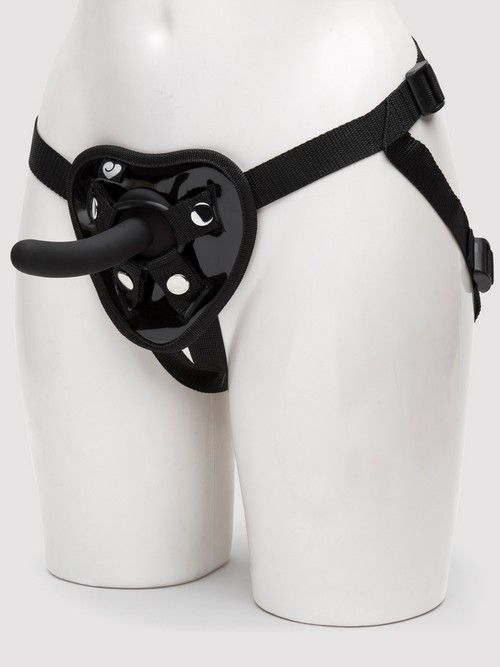 If you're planning on enjoying pegging or strap-on sex with your partner, then this is where to look! You'll find a selection of harnesses, some with compatible dildos supplied with them.
Beginners will appreciate the kits as they're easy to use and come ready to wear. If you've enjoyed strap-on sex before but are looking to update your harness collection, we have a variety of hard-wearing and durable harnesses that will easily fit compatible dildos that you already own.
Shop our full range of Strap On Harnesses and Kits
Or for a quick pick for beginners, we recommend the Lovehoney Beginner's Strap-On Harness Kit with 5 Inch Pegging Dildo (pictured).
Double-Ended Dildos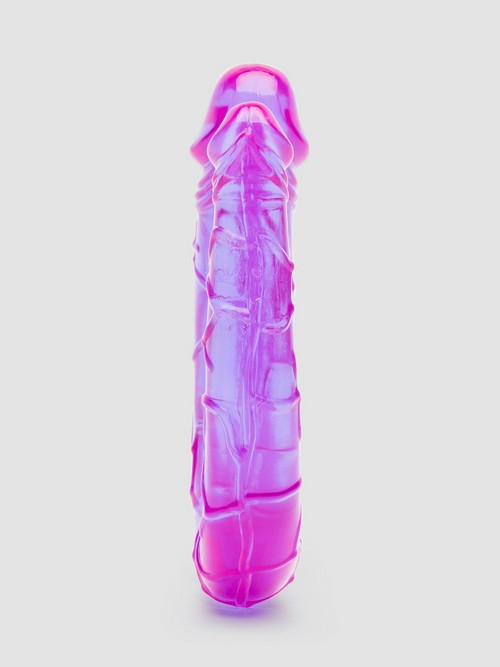 A dildo - with two ends! Although these sex toys look intimidating, they're great for sharing and extremely pleasurable. Double-ended dildos come in a range of sizes and shapes, allowing you to bend them and twist them to enjoy different positions or experience the fun of double penetration.
Double enders can easily be enjoyed by two people, or just one person who loves a little extra length from their sex toys.
Browse our range of Double-Ended Dildos
New to double-ended dildos? We recommend the BASICS Mini Double Penetration Dildo (pictured).
Glass Dildos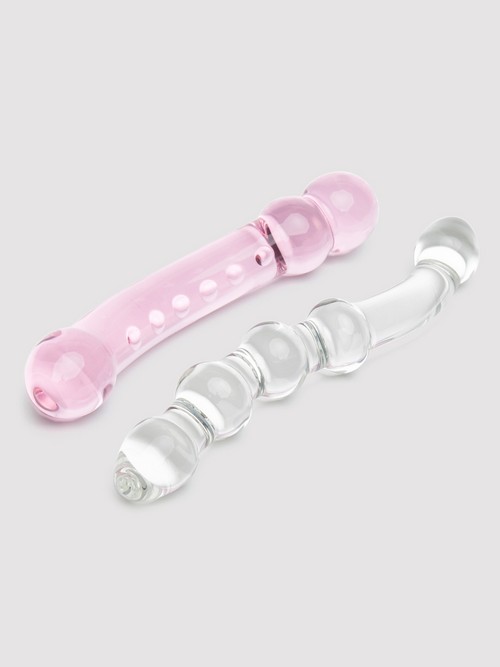 Made of solid borosilicate glass, these dildos aren't as delicate as they look. In fact, glass dildos are very durable and can be used hot or cold, without the fear of them cracking, smashing or chipping.
The firm material is wonderful for G-spot or prostate stimulation, and the smooth glass makes insertion easy and comfortable. Glass dildos are also easy to keep hygienically clean, so they're brilliant for anal use too.
Check out our complete range of Glass Sex Toys
For a great introduction to the world of glass, we recommend the Tracey Cox Supersex Glass Dildo Set (pictured).
Inflatable Dildos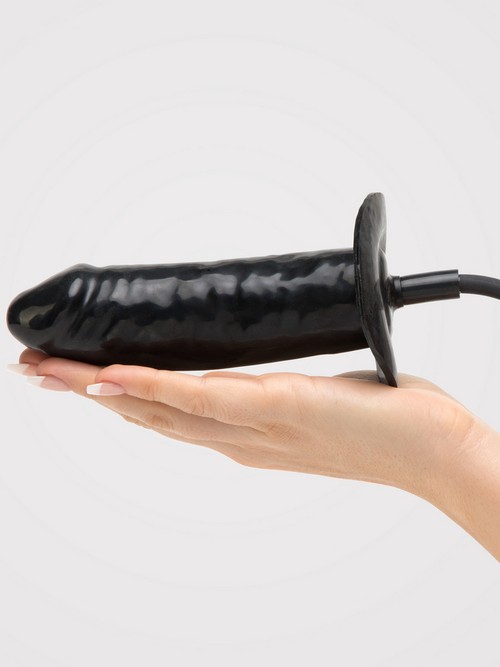 Yep, you heard that right - these dildos inflate! Made of flexible latex or rubber, these dildos can be pumped up with air using the attached pump, to create a dildo which is huge in both length and girth.
Why would anyone want an inflatable dildo? Because it creates a full-up feeling that stretches you to satisfaction, that's why! For beginners, we recommend starting small, so you can experiment slowly but surely until you get to the size you desire.
Take a look at our full range of Inflatable Butt Plugs
In a hurry to choose? We recommend the Cock Locker Inflatable Dildo 6 Inch (pictured).
Large Dildos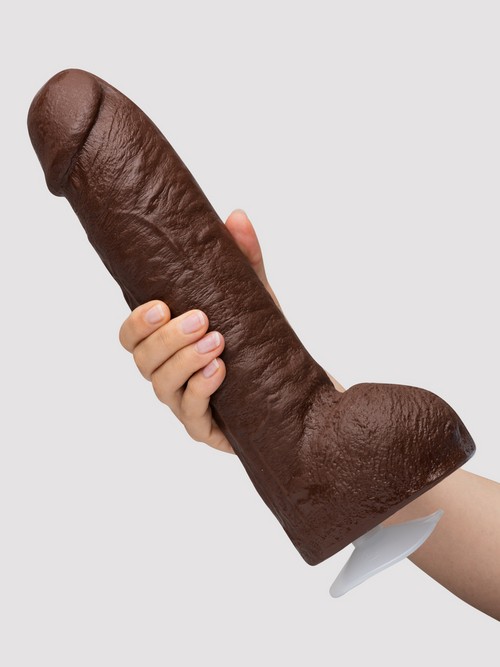 Pretty self explanatory, the large dildos section contains dildos measuring 7 inches or more in length. It also includes extra girthy dildos, so whether you like it big, long or both, you can find something to suit you.
However, please read the descriptions - some of the large dildos are so MASSIVE that they're only for the very, very experienced.
Take a look at our full range of Realistic Dildos
If you're ready for some serious girth and length, we recommend the Doc Johnson Bam Black Realistic Large Cock (pictured).
Metal Dildos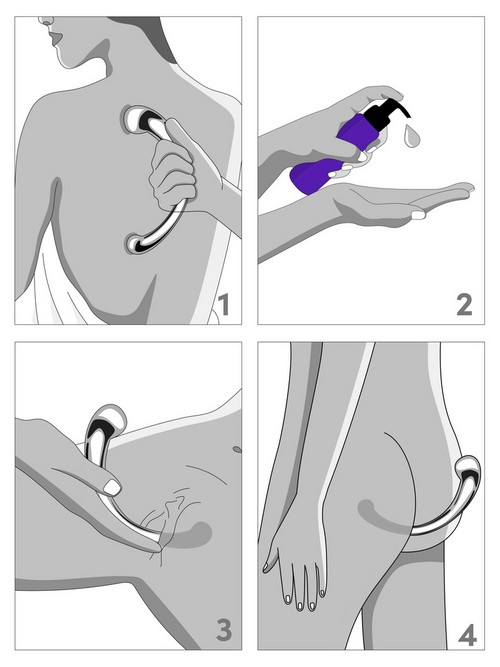 The phrase 'don't knock it, until you've tried it' rings very true when it comes to metal dildos. Heavy and rigid, they don't sound very appealing, but the high-shine finish is easy on the eye and the cool sensation they create feels great when used internally. Metal dildos are also super smooth, allowing for easy penetration, which is great for beginners who might be scared of the sensations.
Leading brand njoy are the masters of metal toys and each product in the range has superb reviews.
Check out our complete range of Metal Dildos
Great for beginners, we recommend the njoy Pure Wand Stainless Steel Dildo (pictured).
Realistic Dildos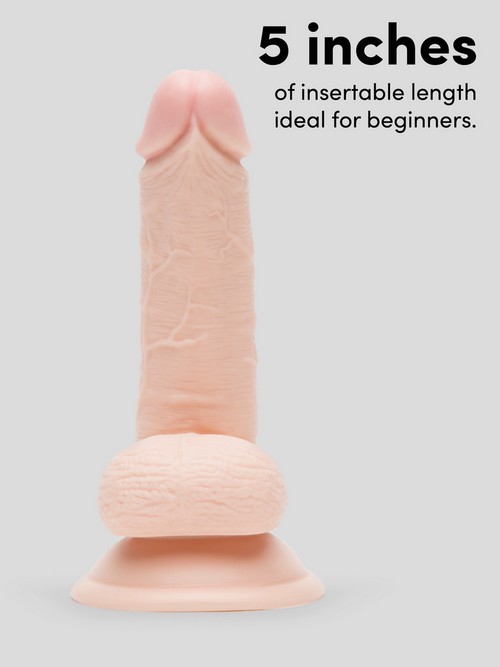 Realistic Dildo Vibrators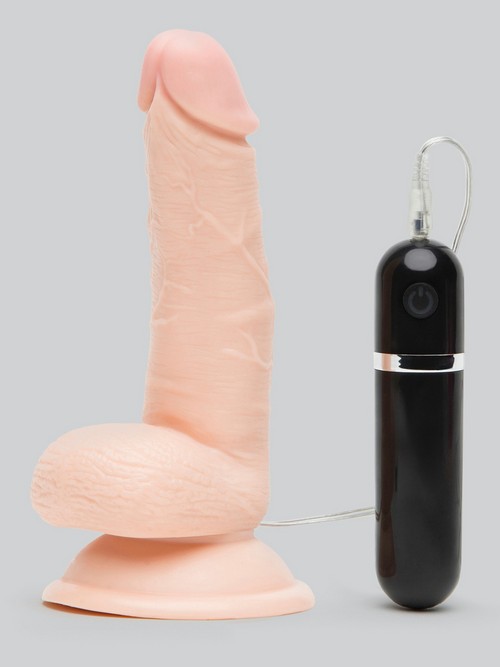 If you've been looking for a realistic dildo vibrator but haven't found it yet, it's perhaps because they actually live in the vibrators section. A realistic dildo vibrator gives you the lifelike feel of a penis, but with the addition of delicious vibrations.
Lots of realistic dildo vibrators may be realistic-feeling but bright purple and glittery, while others are moulded from real people's penises and look even more lifelike.
Explore our complete range of Realistic Dildo Vibrators
New to Realistic Dildo Vibrators? Try the Lifelike Lover Classic Realistic Dildo Vibrator 6 Inch (pictured).
Silicone Dildos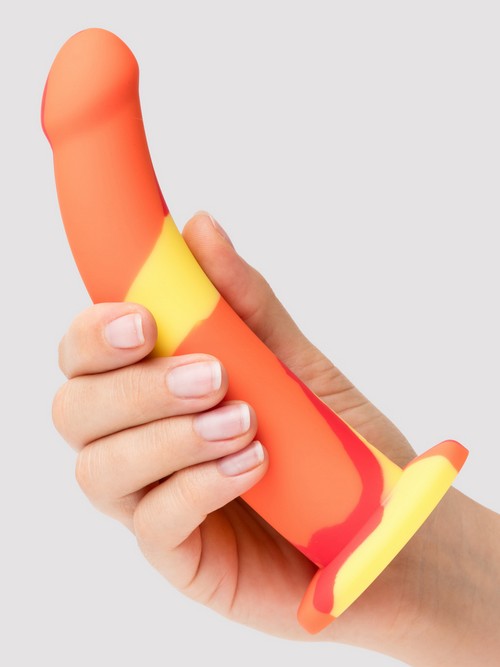 Skin-safe, hygienic, boilable, bleachable, hypoallergenic, odourless, tasteless, non-toxic - need we go on? Silicone dildos offer a body-friendly alternative to rubber, which can cause allergic reactions in those who are sensitive to latex.
Smooth and firm, the silicone dildos section is the ideal place to explore if you're looking to splash your cash on something beautiful and long-lasting.
Discover more silicone dildos in our complete range of Realistic Dildos
If you want us to pick one for you, the Lovehoney Earth and Fire Curved Silicone Suction Cup Dildo 7 Inch (pictured) is a beauty.