The Lovehoney Guide to Vibrators
If you've been perusing the internet trying to find the best vibrators for beginners, you've come to the right place to stop and get some expert advice on how to buy your first vibrator.
As you may have already discovered, vibrators come in a huge variety of shapes, sizes, and materials, with many different functionalities, each designed to deliver intense sensations to your pleasure spot (s). But which vibrator is the one for you? Now, this is where we come in...
Here we'll tell you a little bit about the different types of vibrators and what they can do for you and all of those pleasure-hungry erogenous zones.
Whether you are playing solo, inviting a partner along for some good vibrations, or simply looking to expand your vibe know-how, you've come to the right place – trust us, there is a vibrator out there with your name on it.
Why do people use vibrators?
Vibrators offer a huge wealth of benefits. They may help you to:
achieve more powerful solo orgasms

have better sex with a partner

reach and stimulate all your hot spots

enhance and optimise sexual happiness

have fun!
Different types of vibrators
Bullet Vibrators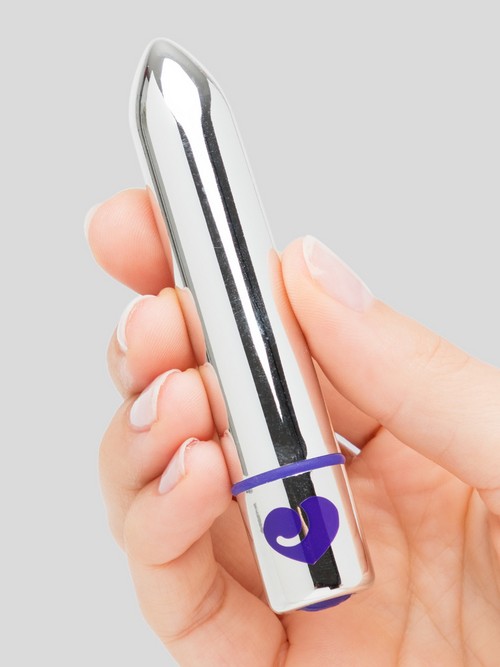 The most popular choice for a first toy and ideal for couples due to their petite, non-intimidating proportions, these mini vibrators are built for precision.
Benefits of Bullet Vibrators:
Small size and tapered tip offer direct and intense clitoral stimulation

Ideal for use while having penetrative sex, without causing obstruction to either partner

At just 2-3 inches in length, they're perfect for popping in your bag for on-the-go pleasure
Shop our full range of bullet vibrators here
Or if you're in a hurry, we recommend the best-selling Bullet vibe (pictured) as an ideal first choice
Butterfly Vibrators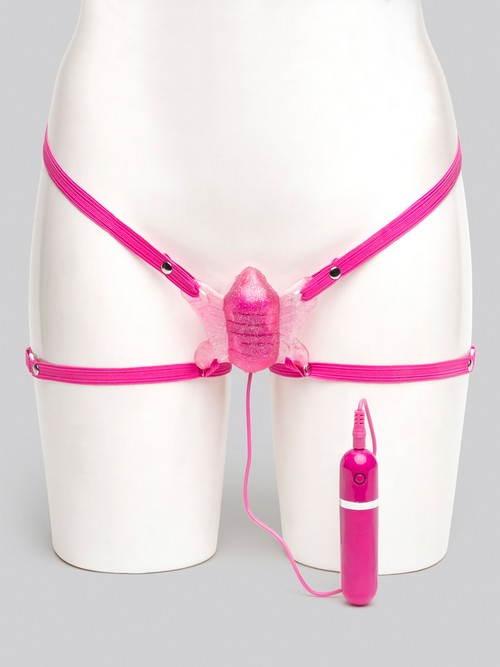 These vibes are worn a bit like you would wear a pair of knickers, and deliver hands-free vibrating stimulation directly to your clitoris. Butterfly vibrators get their name from the shape of the clitoral stimulator, which is shaped like a butterfly with its wings spread.
Benefits for Butterfly Vibrators:
Can provide external stimulation during penetration with a partner

Leaves hands free to play with other areas (your partner's or your own)

Can be worn under clothes, out and about, for discreet thrills
Shop our full range of Butterfly Vibrators and Vibrating Knickers
Or for a quick choice, we recommend the customer-favourite Lovehoney Venus Butterfly vibe (pictured)
Classic Vibrators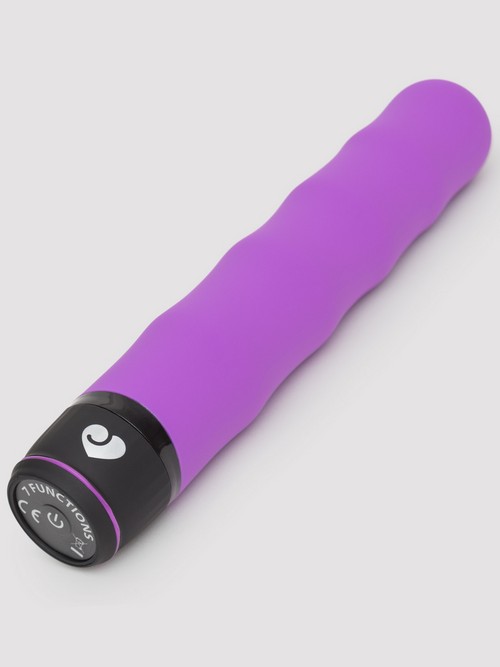 These vibrators have an insertable, non-phallic design. They can be used for direct clitoral stimulation, but are designed primarily for insertion.
Benefits for Classic Vibrators:
Often multispeed with vibrations ranging from low to intense

Range in price from budget to high-end

Come in a variety of materials for varied sensations
Check out our full range of Classic vibrators
Or to take the hassle out of choosing, we recommend the Silencer Whisper Quiet Classic Vibrator (pictured)
Clitoral Vibrators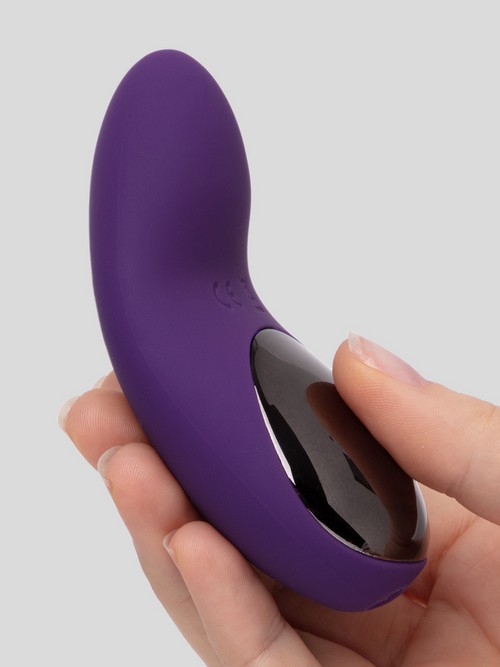 The term 'clitoral vibrator' refers to any vibrator that is specifically designed to stimulate the clitoris.
Benefits of clitoral vibrators:
Although they're all designed for clitoral stimulation, there are lots of different types, from toys with stimulating 'nubs' to vibrators with a 'cup' that surrounds the clitoris

Often larger than bullet vibrators to accommodate bigger motors for more power

Stimulate a larger area, making them great for grinding up against
Shop our range of Clitoral Vibrators here
Or for pure indulgence, we recommend the Desire Luxury Clitoral Vibrator (pictured)
Clitoral Suction Vibrators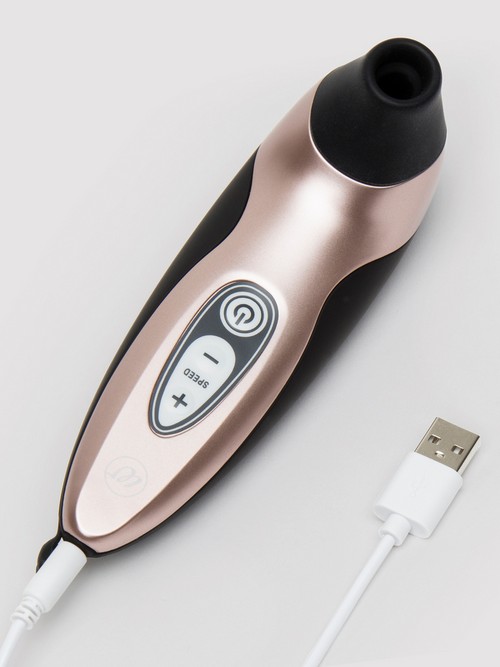 The now-legendary Womanizer brand helped introduce us to a whole new world of pleasure with their suction vibrators. As the name suggests, these vibes rely on suction rather than direct contact to stimulate the clitoris.
Benefits of Clitoral Suction Vibrators:
The suction technology offers a unique sensation quite unlike other vibes

Suction vibes have multiple levels of intensity, allowing you to tailor your pleasure

They're rechargeable and waterproof, with a tip made from silky silicone
Shop our full range of Suction Vibrators
Or for an easy choice, may we suggest the Womanizer X Lovehoney Pro 40 (pictured), which has a 4.5/5 star rating from over 450 reviews
Finger Vibrators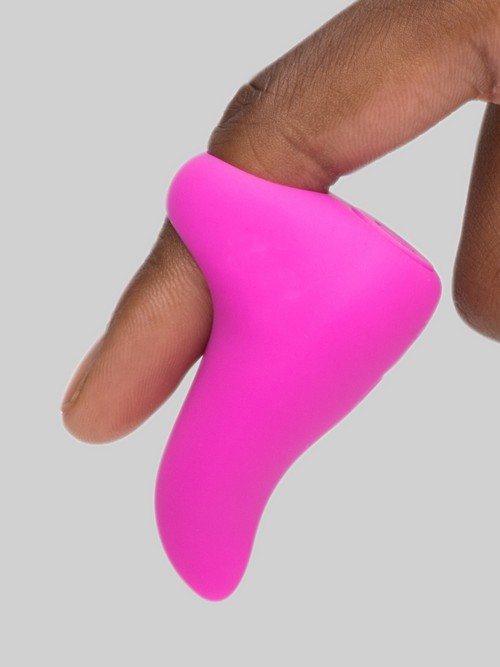 A finger vibrator is usually a small bullet vibrator mounted in a textured sleeve and attached to a ring – simply slide the ring over your finger to make precision point massages easy.
Benefits of Finger Vibrators:
Can be worn by you or your partner to enhance foreplay or penetrative sex

Allows for clitoral stimulation without having to hold onto a separate toy

A variety of shapes and styles, offering varying functions from single speed to pattern-tastic
Explore all of our Finger Vibrators
Or the Lovehoney Tease 20 Function Finger Vibrator (pictured) is an absolute beaut if you want an easy choice
G-Spot Vibrators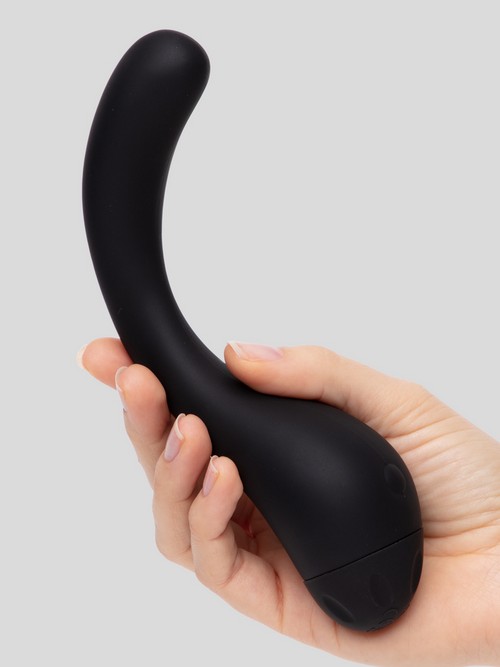 These curvy vibes are designed to stimulate one of the most sensitive parts of the vagina – the G-spot – during penetration. G-spot vibrators usually feature an upward curve and a girthy head to ensure maximum stimulation for this sensitive spot.
Benefits of G-Spot Vibrators:
G-spot stimulation is associated with female ejaculation or 'squirting'

Often have different speed settings and functions for intense internal thrills

Some feature clitoral stimulators for an exquisite blended orgasm
Shop our extensive range of G-Spot Vibrators
Or to make things simple for you, we heartily recommed the customer-favourite Lovehoney Power Play 7 Function G-Spot vibe (pictured)
Love Egg Vibrators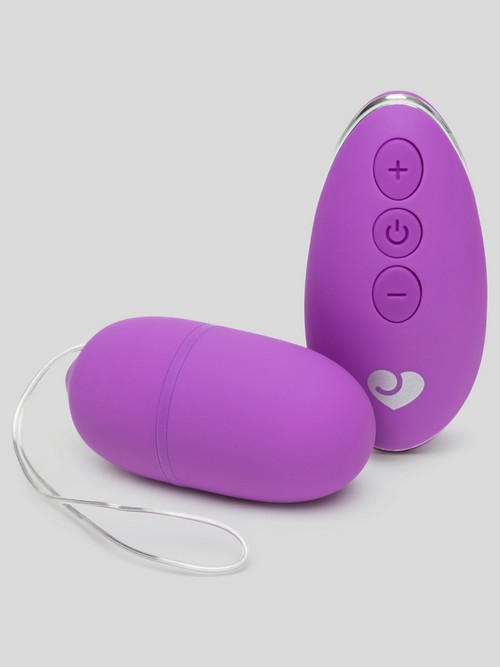 These insertable toys are similar in size and shape to Kegel exercisers, but they have a vibrating motor nestled inside instead of weights.
Benefits of Love Egg Vibrators:
Some have a wired controller whereas others operate via a remote control, allowing you to discreetly indulge in a little public play

Designed to nestle against the G-spot, they deliver vibrating speeds and patterns directly to your internal pleasure points

Perfect if you want to let your lover take control
Shop our full range of Vibrating Love Egg Vibrators
In a hurry to choose? We recommend the Lovehoney Thrill Seeker (pictured)
Luxury Vibrators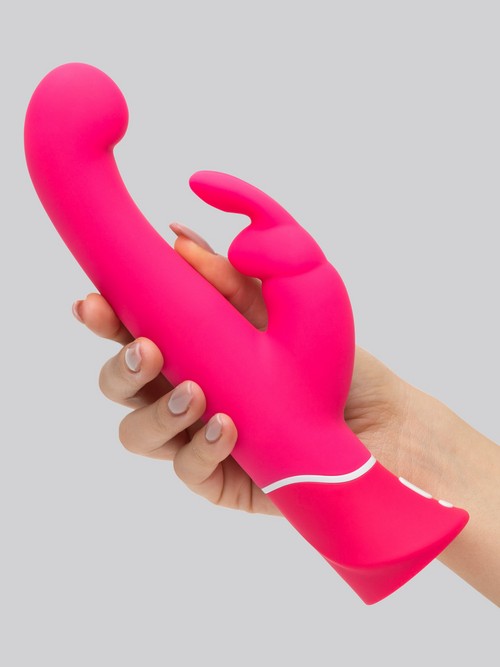 If you want to treat yourself or your partner to the best in sex toy technology and the best sex toy materials, then opt for one of our luxury vibrators. These sleek sex toys are designed to look and feel incredible, and are often bought to replace a cheaper vibrator as an upgrade.
Benefits of Luxury Vibrators:
Made from more expensive materials which are more luxurious and longer lasting

Usually rechargeable so you don't have to worry about expensive batteries

Additional features and functionality allow you to tailor your pleasure and experiment with a wide range of sensations
Shop our full range of Luxury Vibrators
Or you can't go wrong with the Happy Rabbit G-Spot Rechargeable Rabbit vibe (pictured)
Wand Vibrators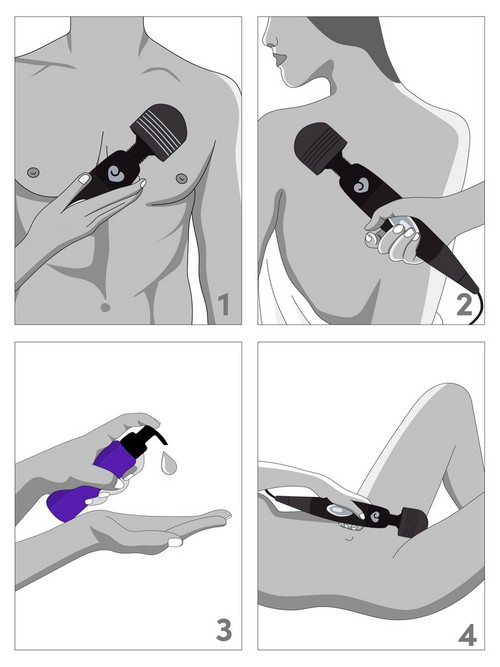 These vibrators were originally designed to relieve back and neck pain, but they make incredible clitoral stimulators – a discovery that boosted sales of Wand Vibrators the world over. Wands boast some of the most powerful vibrations sex toys have to offer, with many being mains powered (although we stock portable models, too, in a range of sizes).
Benefits of Wand Vibrators:
They boast some of the most powerful motors you'll find in a vibrator for intense stimulation

They make perfect couple's toys as they're non-anatomical and great for stimulating all of your erogenous zones (and they're fab for massages, too)

Many are compatible with specially designed Wand Attachments for added thrills
Realistic Dildo Vibrators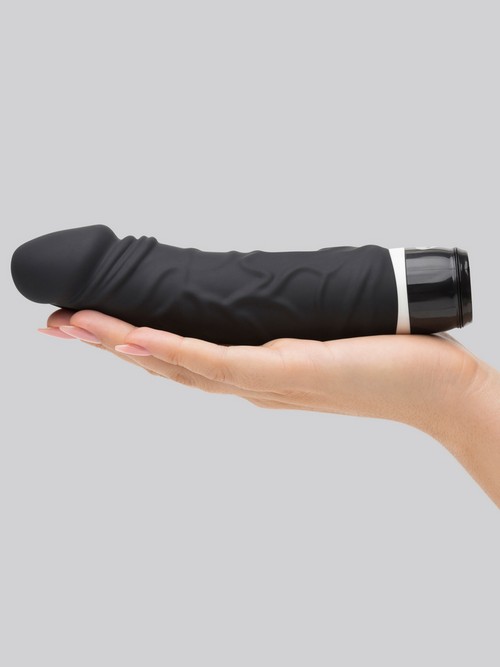 Just like regular realistic dildos, these sex toys are shaped to anatomically resemble a penis, but here we have the added bonus of a motor that makes the dildo vibrate. So if it's a realistic look you're after but still want those oh-so-good vibrations then this is the toy for you.
Benefits of Realistic Dildo Vibrators:
A multitude of sizes from Average Joe to Super-King Simon (not actual names)

Most have a range speeds and patterns to play with

There's loads of choice if you're looking for specific features, from remote controls and suction cups to balls and added appendages to tickle your behind
Shop our complete range of Realistic Dildo Vibrators
Or if you want to make your own vibe from a mould of your partner's actual member, try the Clone-A-Willy range
Remote Control & App-Controlled Vibrators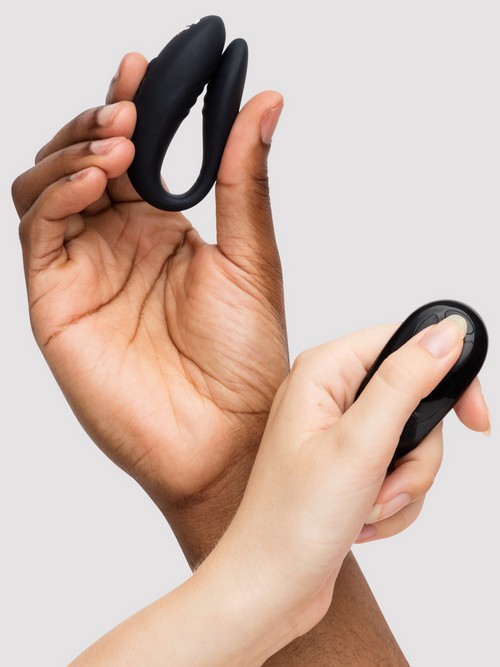 Remote Contol Vibrators, and their fancier cousins App-Controlled Vibrators, open up a whole new world of play possibilities, whether you're on your own or playing with a partner. You can take your pleasure out of the house, or keep it indoors but hand your partner the remote... or just enjoy some solo time with your hands free to wander to other areas.
Benefits of Remote Control Vibrators:
They come in all sorts of varieties, from love eggs and bullet vibes to prostate massagers and cock rings. Everyone's a winner!

Most offer a huge range of speeds and patterns so that you or your partner can tailor your pleasure.

Great for couples who enjoy power play
Shop all Remote Control Vibrators (this includes app-controlled vibes)
Or for a recommended top pick, head straight to the - deep breath - We-Vibe X Lovehoney Remote Control Clitoral and G-Spot Vibrator (pictured)
Vibrating Strap-ons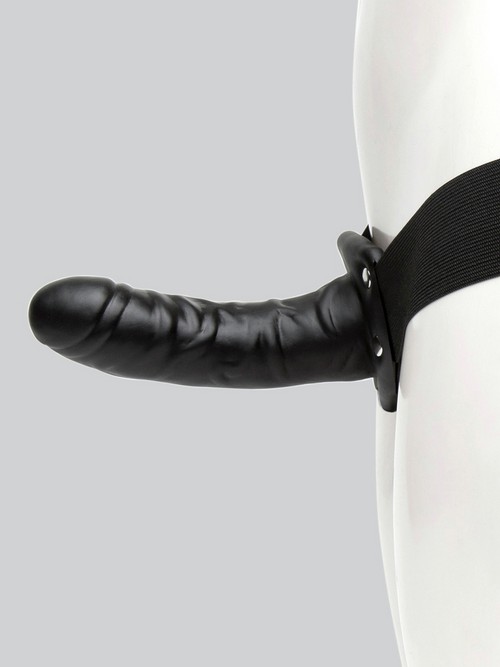 These are just like your usual Strap-on Dildos but they feature a vibrating motor to intensify the experience for both partners. Our range includes options for everyone, from Strap-ons designed for someone with a vagina to 'peg' a (traditionally) male partner, to Strap-ons for two people with vaginas, to hollow vibrating Strap-ons that anyone can use to pleasure any partner. Phew! What a choice.
Benefits of Vibrating Strap-ons:
Some include internal vibrators for the wearer and the receiver, making the shared pleasure of a strap-on even better

Range in sizes and textures for a range of sensations

A variety of harness styles for comfort and sensuality
Shop our full range of Vibrating Strap-ons
Offering something for everyone, try the 6 inch Lovehoney Perfect Partner 10 Function Vibrating Strap-on (pictured - other sizes available)
More Sexual Happiness Advice
You can never know enough about sex, right? Why not join us on our sexploration journey? Stay up to date with the latest advice on our blog, the Lovehoney forum and the weekly Sexual Happiness podcast.