A Toy For Every Type of Dancefloor
We're bringing a whole new meaning to the term dirty dancing.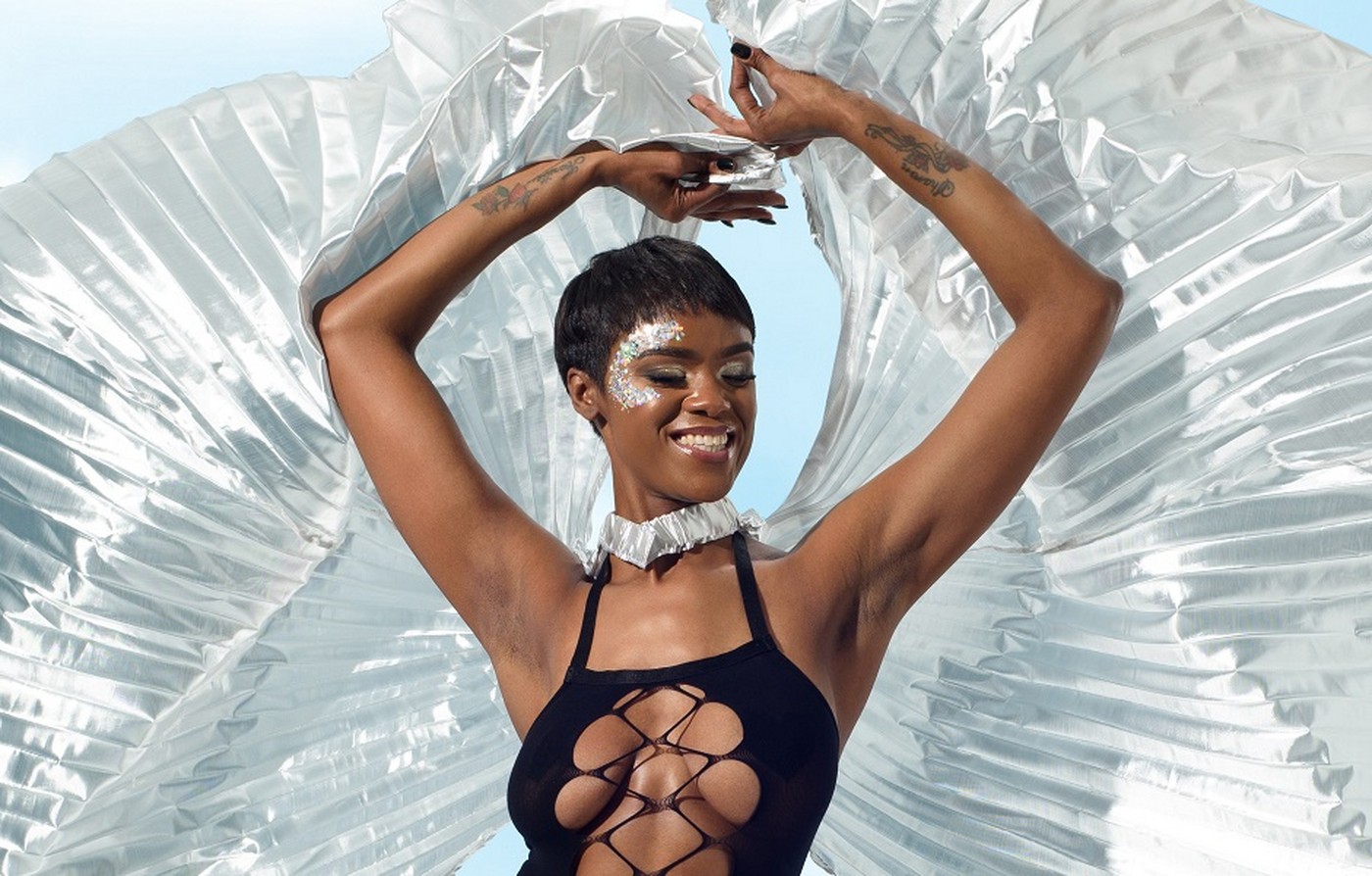 Ah, dopamine – the wondrous pleasure hormone. It's one of the chemicals our brains produce when we're having sex and a big part of why many of us find it so enjoyable, but did you know the same thing happens when we listen to music? Makes sense for dancing to add to that too then, right? You betcha!
Laying out our best moves can feel great even if we don't have the best mobility or our technique leaves a bit to be desired. As the thrill seekers we are at Lovehoney, we're always on the lookout for ways we can add more pleasure to the greatness in our daily lives. If you're the same, bringing discreet sex toys to the dancefloor with you should be next on your bucket list. Talk about a dopamine booster.
Since we're celebrating PleasureFest right now and festivals are amazing places to explore your freedom and sexuality (as long as you're being safe), we're using festival stages as our dance inspiration for this blog. Shimmy the day and night away with a sexy secret up your sleeve for an unforgettable experience.
Remember to keep it your little secret as well – the stranger you've just met in the mosh probably doesn't want to hear about what's going on in your panties unless they ask!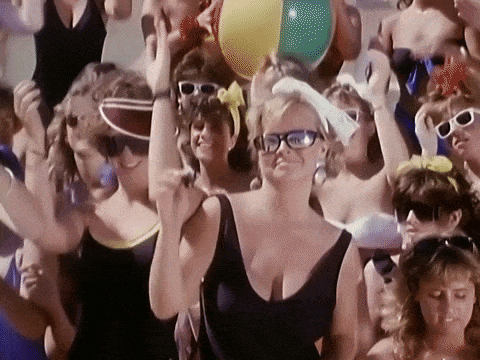 (You vibing on another level on the D-floor)
Remote control thrills at the silent disco
The DJs won't be the only ones sending out good vibes on a certain frequency when you get down with one of these clever toys at the silent disco. A wearable remote-controlled toy will let you hand over the reins to your partner so they can control the intensity and pattern of your toy's vibrations from anywhere in the room (and sometimes further).
For vulva owners, think knicker vibrators like the Moxie (which also comes with an app controller) for rumbling pleasure you can attach magnetically to any pair of underwear. For penis owners, the Lovehoney Hot Buzz cock ring will hug the base of your dong so you can enjoy the disco with titillating pressure and vibrations. Make sure you do not leave it on for more than 30 minutes or if it starts to feel uncomfortable.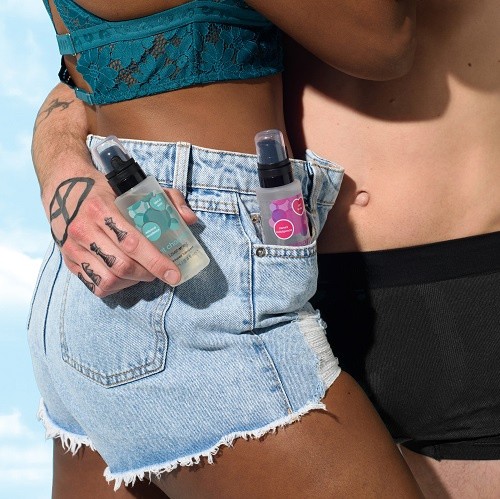 Anyone can happily use a butt plug such as the Desire which is also remote controlled, however you'll definitely want to practise wearing it around the house for longer periods of time to get your body used to it and lube up! Your dance sweat won't do the job like lube can (sorry).
Your challenge: see how long you can last keeping your hands off your lover before whisking them away to your tent for a quickie between sets.
Feel the beat of the dance arena with Juno
Feel the music emotionally and physically with our brand spanking new Juno range. Using sound-activated tech, these vibrators pulse and buzz to the rhythm and beat of the music. The faster and louder the music, the more intense the vibrations – house music will never be the same again.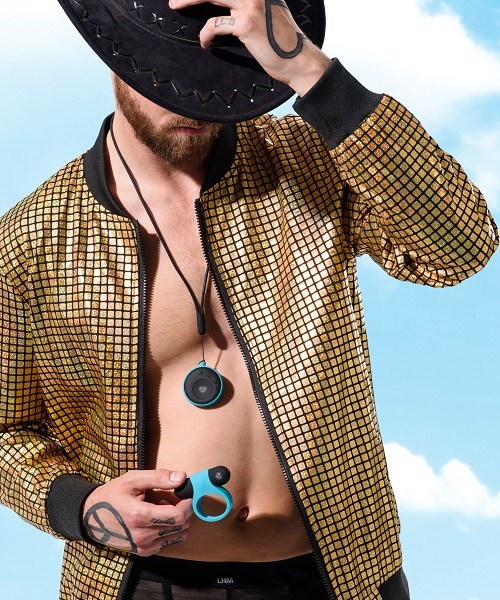 With run times of 40 minutes, make sure you get front and centre stage to make the most of your toy's vibes or save the rechargeable run times for your favourite songs. The choice is yours.
How does it work? The remote control (which can be conveniently hung from your neck) picks up noise and sends signals to the cock ring, love egg, butt plug or knicker vibrator to run in time. This makes the booming speakers of a dance arena the perfect place to see what feeling the music can do for your body. You'll be begging for an encore, we're sure.
Silent toys for your own personal dance floor (A.K.A. the tent)
If you simply can't miss out on any of the acts and you choose to brave the tent romp while your friends are mere metres away with only paper-thin walls separating you, a super quiet toy is a must-have.
To keep noise to a minimum, a dildo is a great way to keep big movements like hip thrusting down while still enjoying penetration in the vagina or anus. Combine with a space saving oral sex position like this one and the only thing you'll have to worry about is how loud your moans are.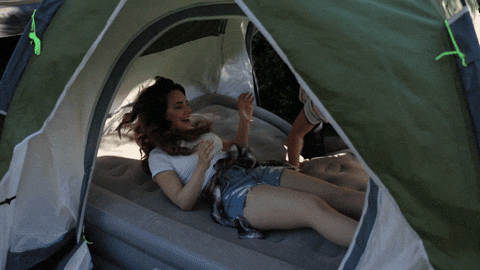 A non-vibrating option is obviously going to be quieter but if you simply can't live without your vibes, then consider a small bullet like this one to run across all of your erogenous zones.
It ain't easy when it's squeezy but dancing the mattress mambo in your tent can sometimes be better than any crowded disco. Sneak away from the pack when the time is right and hope your mates don't pop back to camp for a rest.
Kegel balls for the acoustic stage
If you've ever tried kegel balls, you'll know how stimulating they can be as you move around. Simply walking or shifting in your chair does the trick but swaying your hips to an acoustic set? Amazing.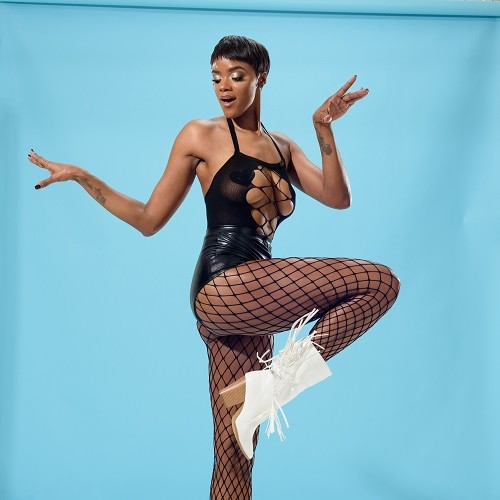 Kegel balls are small, weighted balls which can be inserted into the vagina to slowly stimulate your internal walls while you use your pelvic floor muscles to hold them up. See why we're not taking them into the mosh pit?
Try a lighter set or a single ball if you're new to this sensation with the Annabelle Knight Training Set or the Lelo Pleasure Bead System to groove for longer. If you'd like a challenge (and you already have a seriously strong pelvic floor), go for a heavier set like the
Fifty Shades of Grey Inner Goddess Silver Pleasure Balls which weigh in at 221g (7.8oz). Whatever weight you decide on, make sure you do not have your Kegel balls inserted for more than four to six hours.
The biggest dancefloor of them all and the sneakiest stimulator of them all
You've settled into the crowd for the night ready to boogie down to your fave headliners at the main stage (the biggest dancefloor you'll find at a festival). For this, we've kept things simple and subtle so you're not fiddling with toys but still feeling fired up to get your body moving.
Cue the orgasm balm!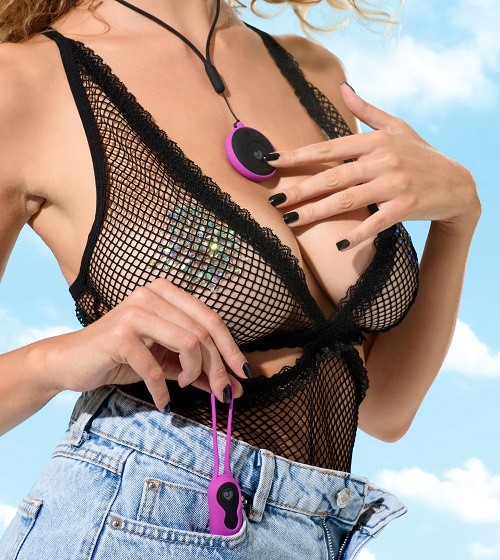 Made from ingredients like menthol, peppermint and essential oils, orgasm gels and balms like the Lovehoney Ignite and Bliss can bring a tingly sensation to the wearer's skin to stimulate and arouse. Both products come in small containers meaning they are excellent for carrying in your bum bag/fanny pack.
When you head to the porta-loo, apply some on to your erogenous zones like the nipples, neck and even your clitoris or penis to awaken the senses and increase
sensitivity in those areas. Then when you go to bust a move and your clothes rub against the areas, you should feel the stimulation as you groove. Plus, you can have your balm double as a stick for your body glitter so no one will question you if you go to reapply – genius, we know.
The best toys for dancing