6 of the Best: Black Friday Round-Up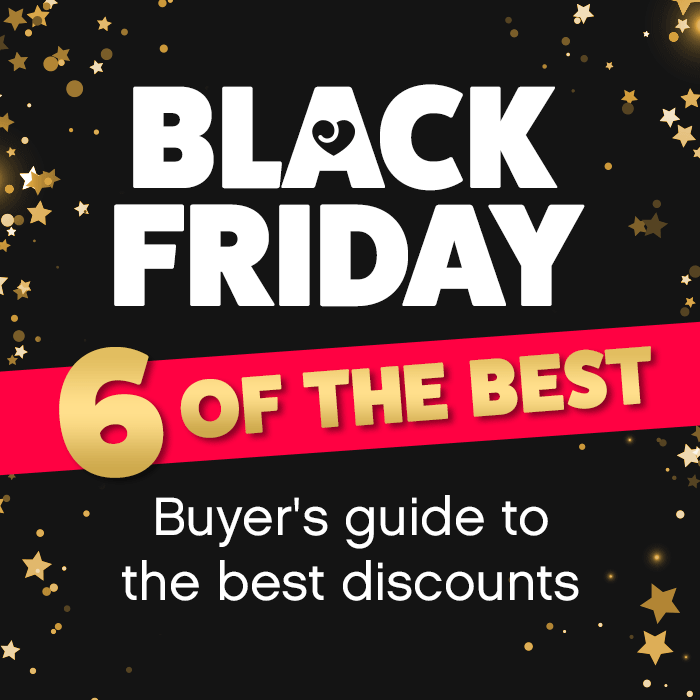 Get some spanking-good buys this Black Friday!
Here to lend a helping hand is a round-up of 6 seriously sexy bargains for you to get your mitts on at this most wonderful time of year — when prices get smaller and packages get bigger.
Whether you're giving or receiving, this Secret Santa is one to shout about! Don't miss the chance to fill your sack with pleasure, as deals just don't get hotter than this.
Prepare to have your world rocked as we spotlight some sizzling savings and hit you up with 6 of the best!
Don't forget to keep your eye on our Black Friday offers all over the weekend, as prices may drop even lower...
---
You'll find a little something for everyone in the Wild Weekend kit – pick this up and you just may discover a whole new type of sex toy to enjoy in the future.

Set your nights alight with the tempting mix of beginner-friendly toys suitable for satisfying G-spots, penises, clitorises and bums.

What customers say: "Ordered this for myself and my hubby and had so much fun with it! Absolutely helped to put the spark back into our sex life."

BLACK FRIDAY PRICE:

WAS: £69.99
NOW: £48.99
---
This luxurious cock ring is designed to pleasure both partners. The ring grips his penis, which may assist with stronger erections and increased stamina during play, while the generous, ridged clitoral stimulator helps coax her to climax

What customers say: "Ordered this for my fiancé! Wow! Great little toy, very powerful and lots of different speeds!"

BLACK FRIDAY PRICE:

WAS: £44.99
NOW: £31.49
---
Lovehoney's Mega Mighty penis extender adds up to 3 inches to your dong and a little partner-pleasuring texture along the way. The snug sleeve and ball loop keeps everything in place and desensitises your own pecker to prolong playtimes.

What customers say: "Made the wife gasp! This thing literally took her breath away."

BLACK FRIDAY PRICE:

WAS: £24.99
NOW: £17.49
---
Enjoy the orgasms you deserve with this revolutionary male masturbator from Desire. Boasting 3 powerful motors emitting 8 patterns and 12 levels of intense vibration, this immersive massage will give your glans and shaft a whole new sensory experience.

What customers say: "Hands-free pleasure! This is my first toy like this. It's brilliant and looks great."

BLACK FRIDAY PRICE:

WAS: £79.99
NOW: £55.99
---
Vibrators should be seen and not heard, but mostly felt, and this classic 7 inch model delivers on all 3 counts. Whisper-quiet and wickedly powerful, send intense stimulation to where you want it most and reap the climactic rewards of your pleasure play.

What customers say: "I got this for my sister who said it was the 'best present ever... a life changer!"

BLACK FRIDAY PRICE:

WAS: £19.99
NOW: £13.99
---
Banish boring briefs to your bedroom drawer – these knickers will set date night alight with a sizzling secret: a hidden remote control vibrator. While stretch lace and satin ties ensure a comfy fit, 10 customisable vibrating modes tease your clitoris.

What customers say: "Great for public fun... this little set is absolutely fantastic!"

BLACK FRIDAY PRICE:

WAS: £39.99
NOW: £20.00
---
You may also like