How to Have (Good) Sex in the Shower
Turn a slippery situation into a steamy one.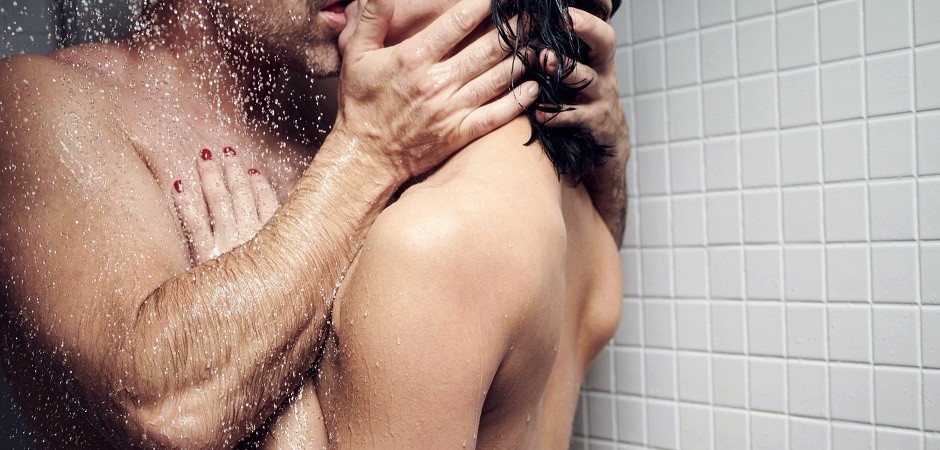 Steamy windows, water dripping off perfectly tanned bottoms and spontaneous, 30-second sex where everyone orgasms at the same time – movies and TV make shower sex seem so simple. If you've ever tried it though, you know this is far from the truth.
The slippery surfaces, awkward angles and lack of space can often lead to less than desirable results when it comes to sex in the shower. Not to mention ending up with a cold metal tap digging into somewhere it shouldn't be is distracting to say the least.
It doesn't mean great shower sex is impossible though.
Whether you're a fan or a hater of the good old fashioned shower romp, we've put together some top tips for making bathroom sex infinitely easier and more enjoyable. Shower heads at the ready.
1. Get creative with your pleasure
Safety is important when it comes to bathroom sex but luckily, there are heaps of things you can do which don't involve getting into tricky positions for penetration (sex is so much more than that anyway).
Try focussing on oral, hand jobs and even mutual masturbation to save space and prevent a slip while in the nude. Incorporate waterproof toys into the mix and you'll be well on your way to a hot and wet rendezvous in more ways than one.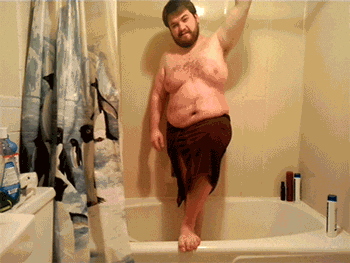 If you have a bit more room in your shower or bath and you're in the mood for some penetration with a penis or a strap-on, positions like the Standoff, Bear Hug and Tingle all the Way can be great, safe ways to begin.
If you're taking a sexy solo trip to the shower or bath, consider a dildo with a suction cup at the base. The smooth, wet surfaces of the bathroom are ideal for toys like the Lifelike Lover Luxe Realistic Multicoloured Silicone Dildo which provide hands-free thrills. Suction cup dildos are also amazing for those who like seeing their partner use toys on themselves as they get to sit back and enjoy the show.
2. Getting heady
A lot of people with vulvas will know all about the wonders of masturbating with their detachable shower head but did you know this strong stream of water also feels great on penises too?
Whilst getting sexy in the shower, adjust the temperature of the water to the perfect level and direct the shower head to the underside of the penis. This stimulates the sensitive frenulum (the banjo string, to most of us) and can also encourage blood flow, giving them a bigger, stronger erection.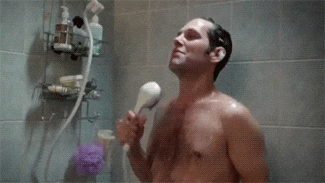 Squirting (A.K.A. female ejaculation) and showers go together like cheesecake and more cheesecake. One of the biggest factors which can hold vulva-owners back when it comes to squirting is the worry of getting the bed wet and the mental block accompanying it.
3. Good vibrations
Don't worry about dampening the vibes, we have heaps of waterproof toys at Lovehoney perfect for getting wet and wild.
A strong but quiet palm-sized vibrator like this is an excellent choice for discreet shower play whether you are solo or have company. Its ergonomic design is made to stimulate all over and fit between your bodies during play so you can explore every inch of each other's pleasure. Plus, its petite size makes it easy to hide on the trip between bathroom and bedroom.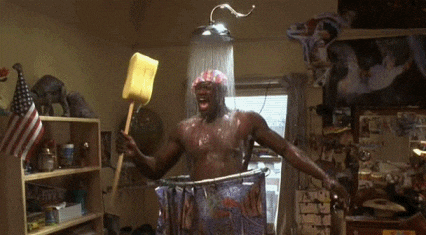 Don't leave your booty high and dry. Slather some anal lube on to a titillating butt plug or a pulsating prostate massager and insert for next-level booty-tingling arousal when you're getting it on in the bath or shower.
Prefer to use your shower time as foreplay time? Wear your anal toy while you get clean with or without your partner. By the time you get out, the vibrations should have you ready to get it on.
By lying down in the bath or standing up in the shower, you can please your G-spot or clitoris and gush away to your heart's content without having to worry about the clean-up. If shower heads aren't your thing but squirting is, then ask your partner to focus on your G-spot with their hands or a firm toy like the Desire Luxury Beaded Stainless Steel Dildo and relax into your bliss.
4. Lube up
For the best shower sex, don't make the mistake of thinking you don't need lube. Despite being wet, water is the fastest way to make sure your sex runs drier than the Sahara Desert.
Why? Because the natural lubricant your body produces gets washed away quickly, leaving only the thin liquid of water and a whole lot of friction especially if you are in it for the long haul. Ouch.
For water-resistant, long-lasting lubrication, the silicone variation is your best option when using barriers like condoms. Remember, silicone lube is not compatible with silicone toys, but finding a thicker, water-based type should do the trick for your fave dildo or vibe – you may just need to reapply.