Everything You Should Know About Giving an Erotic Massage
Foreplay doesn't just have to be a kiss and a cuddle within the confines of the bedroom. In fact, erotic massage is the perfect way to connect physically and emotionally. A massage can be a simple stroking of the hands or a good going-over of the whole body. Whatever you decide to do, you'll soon realise the benefits to your heath, your body, your relationship and your sex life.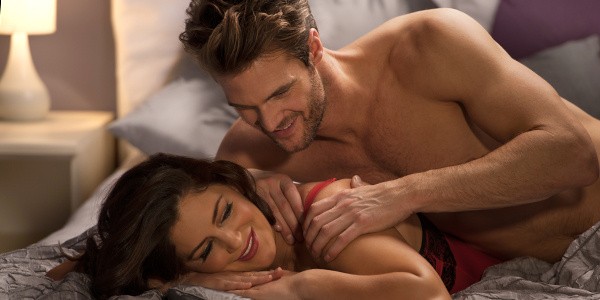 Setting The Mood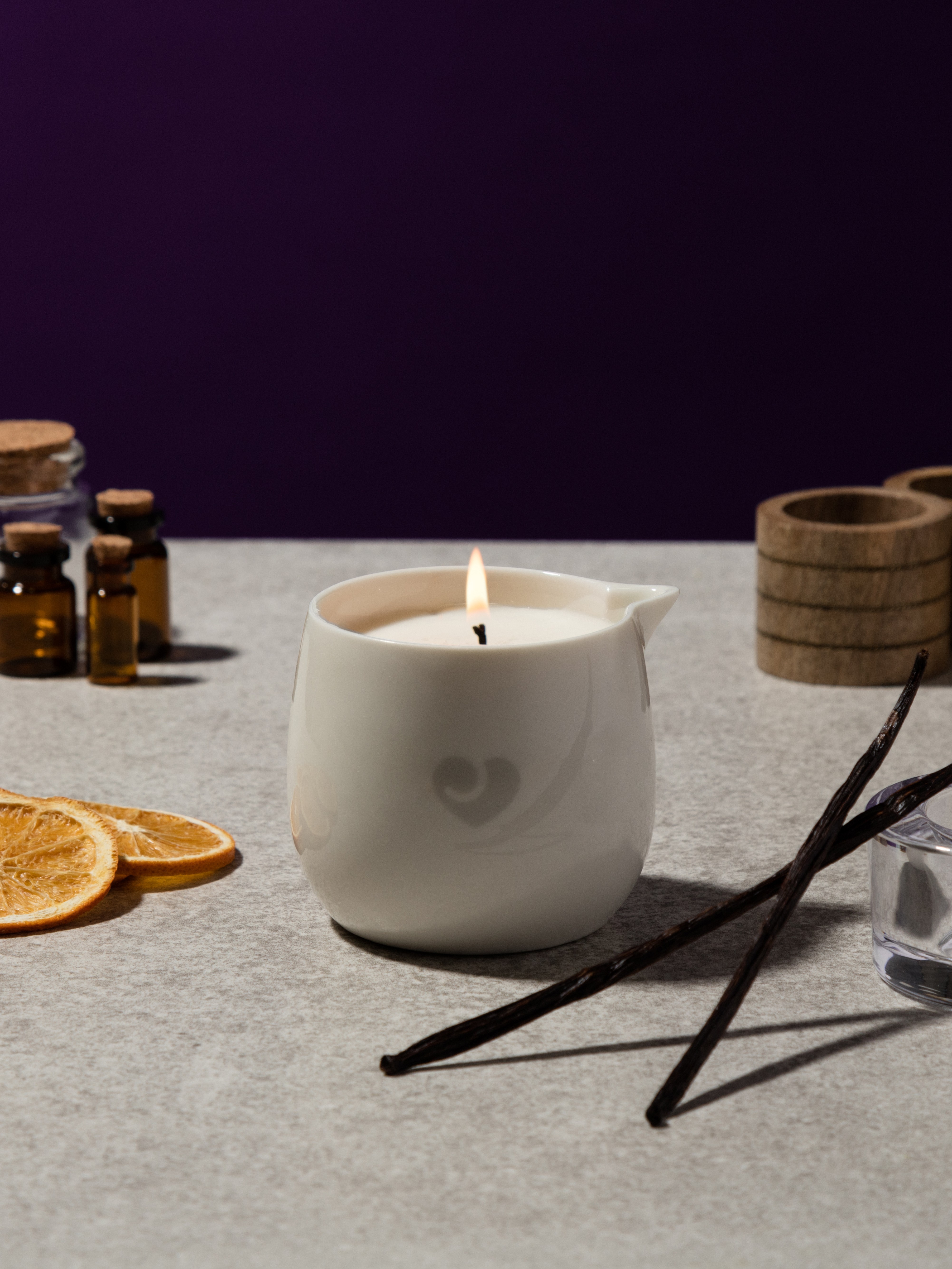 To help set the mood you might like to start by making the room you want to do the massage in warm - your partner will probably be naked or at least semi-naked so to stop the shivers, turn up the heat.
You'll also want to dim the lights or light some candles.
Harsh lighting can be an uncomfortable distraction during massage, so bring in a little bit of romance with some fairy lights or tea light candles.
Erotic Massage Essentials
Lucky for you, the most essential piece of equipment is something you already have: your hands!
But to take things up a notch (or four!), add these massage essentials to the mix. They're simple to use, even if you're just starting out on your sexy massage adventures.
(You can find out how best to incorporate them into your massage session in the tips below.)
How to Give an Erotic Massage
No matter what part of the body you are massaging, there are some simple techniques that apply almost everywhere.
Be careful not to press too hard or cause any pain when you're giving the massage and take time to check in with your partner to find out which parts they enjoy most.
1. Initial Touch
The first few touches you make should be long, lingering and purposeful.
Psychologically speaking, firm contact will reassure your partner and make them feel safe (think of how a strong handshake makes an impression on a business partner, and you've got the gist).
Your hands should be flat but your fingers should be relaxed, allowing them to splay and follow the natural contours of your partner's body.
Use this time to apply a massage oil or lotion to their body and get their skin warmed up.
Lovehoney Oh! Massage oils not only smells absolutely delicious, but provides that sensual glide to stop the skin from catching.
Dribble a little of this nourishing, silky oil into your hands (a little goes a long way) and smooth over your partner's skin in long, slow strokes.
Alternatively, the Lovehoney Oh! Vanilla Massage Candle doubles up as mood lighting, filling the room with a sensual vanilla aroma, and a warm, silky massage oil. Just drizzle the warm wax onto your lover's skin and away you go.
2. Fingertips
Massage doesn't have to be intense and deep. In fact, doing the opposite can be both soothing and exciting at the same time. Using your fingertips, trace the contours of your partner's body.
Run your fingers through their hair, gently graze their neck with the pads of your fingers or follow the smooth curves of their lips with your thumbs.
This soft touching will give great results and allow you to move your touch from one area of the body to another fluidly.
3. Kneading Thumbs
Pressing, kneading and rolling the thumbs against the body is a great way to work out tension in the muscles.
Press your thumbs against any body part and smoothly move them away from you, using the full extension of your thumbs.
Moving each thumb, one after the other creates a continuous rolling sensation that will really get rid of knots and tight spots.
This works especially well on the back, shoulders, feet and thighs.
For a firmer massage, the sleek, handheld Lovehoney Oh! Sensual Body Massager allows you to apply as much pressure as your partner enjoys without straining your hand.
Use the handle to administer long, firm strokes, then flip it over to work out your lover's knots using the smooth, rounded nodules.
4. Try Hot Rocks
For the ultimate sensual spa-style massage, Lovehoney Oh! Hot Massage Rocks can be heated and used to relieve tension in your partner's body.
Heat the stones by placing them in a pan of water, bringing it to the boil. Once boiled, remove the pan from the heat, slowly pour the water into the sink and tip the rocks onto a towel.
Ensure the rocks aren't too hot by drying them with the towel before carefully testing the temperature with a finger.
Although quick to heat, the pebbles retain their warmth for the perfect erotic massage session and are perfect for the shoulders, arms, back, bottom and backs of the legs.
Take It To The Next Level...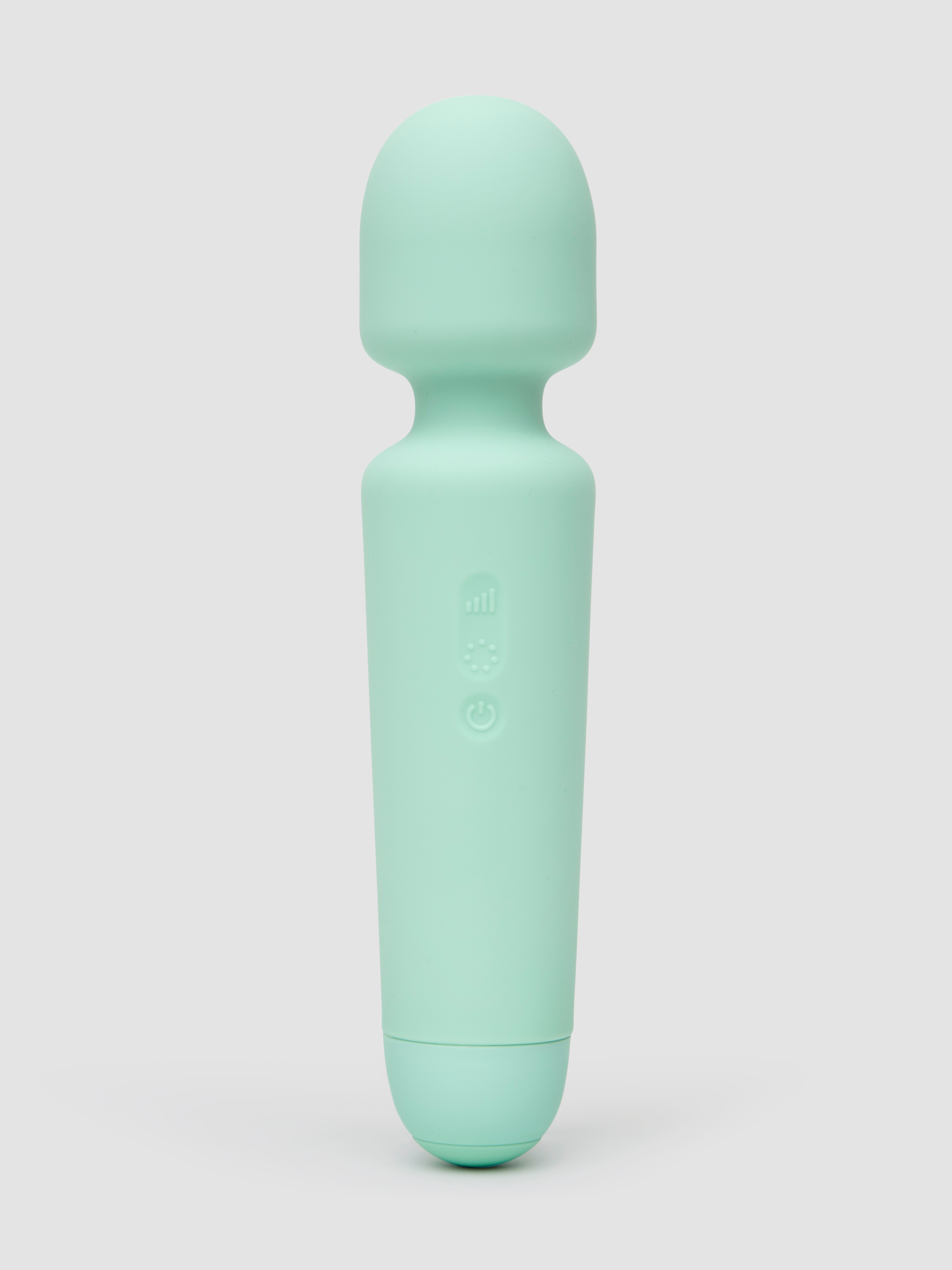 A Wand Vibrator - such as the pictured Lovehoney Health Rechargeable Silicone Body Massager - is the ultimate tool for both deep tissue massages and more intimate play.
To use as a massager, turn your wand to its lowest setting and gently stroke it over you or your partner's shoulders and back in a slow, circular motion.
Once any tension has been released, direct the wand to more intimate areas such as the thighs and buttocks and see where it leads you...
What Lovehoney customers say:
"Now as a massager my partner started on my shoulders the deep rumbles really eased the tense area I have there...and I soon relaxed enough for it to work it's way down with explosive results. It didn't get hot at all and was in use for over half an hour. He loved it too gave him great stimulation as a body massager and on his intimate areas. Happy days!!!" - CurvyJilly
Become an Erotic Massage Expert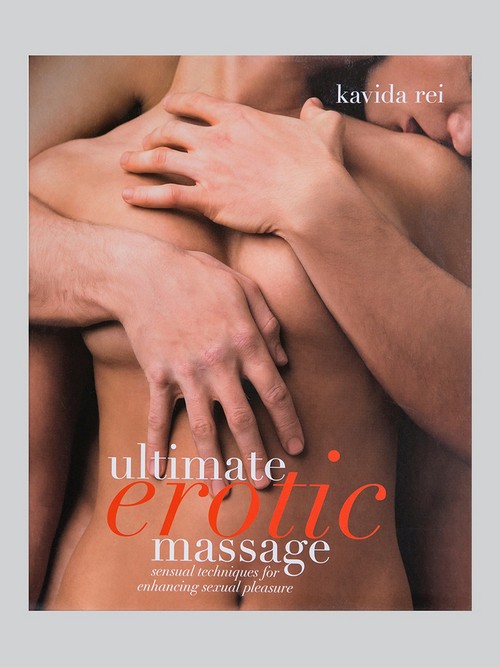 Discover all you ever wanted to know about the art of erotic massage, from setting the scene and choosing massage oils, to exploring every inch of your lover's body.
An encyclopedia of erotic massage, the Ultimate Erotic Massage guide will teach you all the anatomical hot spots, erogenous zones and how to make your partner moan under the tips of your fingers.
Awaken your partner's senses with surges of pleasure and take massages from muscle-relaxing to mindblowingly orgasmic.
What Lovehoney customers say:
"I would definitely recommend this book if you are interested in massage, or if you are just looking for more fun ways to bond with your partner." - Gremlin88