Female ejaculation – or squirting – has been around for centuries. In fact, the Kamasutra (written in 200-400 AD) refers to 'female semen' that 'falls continually'.
Despite hundreds and hundreds of years of documentation of the benefits of female ejaculation, even in the 21st century, we still know relatively little about it. It's only in recent years that female ejaculation has become a culturally desirable addition to a lady's sexual repertoire. And quite rightly we say. After all, who doesn't want to experience incredible orgasms?
So if the whys and hows of squirting and female ejaculation are leaving you with a thirst that needs to be quenched, let our expert guide on how to squirt help you embark on your very own orgasmic, and potentially very wet, adventure.
What is Squirting?
During sex or stimulation of the vulva, many women experience an involuntary release of fluid, which has become known as 'squirting' or 'female ejaculation'. Previously, the fluids resulting from female ejaculation were often dismissed as urination during sex, leaving naturally talented squirters stressed and embarrassed.
We now know the liquid is closer to what's secreted by the male prostate when stimulated, leading many to refer to the Skene's glands (the glands around the G-spot responsible for the secretions) as 'the female prostate'.
And, most importantly, squirting is now celebrated! Most of us now see the gushing liquid as an amazing physical expression of arousal, and women are clamouring to experience the exotic sensations a squirting orgasm brings.
What is Female Ejaculation Made of?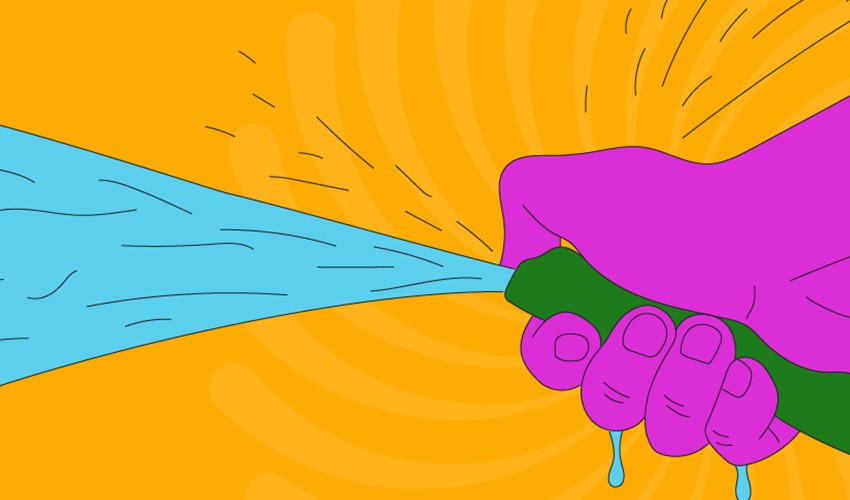 Let's end the assumption that squirting is pee, because contrary to popular belief, female ejaculation really is not urine.
After many scientific studies, it has been confirmed that female ejaculate is made up of 90% prostatic fluid, 10% glucose and only a very small amount of urea.
This is similar to male ejaculate, which contains 0.5% urea.
Where Does Female Ejaculation Come From?
So, where does it come from? The all-consuming pinnacle of the female orgasm. Well, according to doctors and medical science, the fluid produced as a result of vaginal ejaculation is secreted from the glands surrounding the G-spot, also known as the Skene's glands.The fluid is similar to what's secreted by the male prostate when stimulated, which is why some people call the Skene's glands, 'the female prostate'. Makes sense right?
What Does Female Ejaculation Look Like?
Ask the adult movie industry and they'll tell you it looks like a woman writhing at the prime height of sexual ecstasy, and in some cases, they wouldn't be far wrong. Female ejaculate can vary in appearance and texture, for some it is a clear and watery substance, for others it may be a more milky liquid that feels stickier and thicker to the touch. The amount of fluid secreted also varies from person to person, with amounts ranging from just a teaspoon of ejaculate to a whole lot more - even a cup full for some.
Best Sex Toys for Squirting
Why our customers love Lovehoney
What Does Female Ejaculation Feel Like?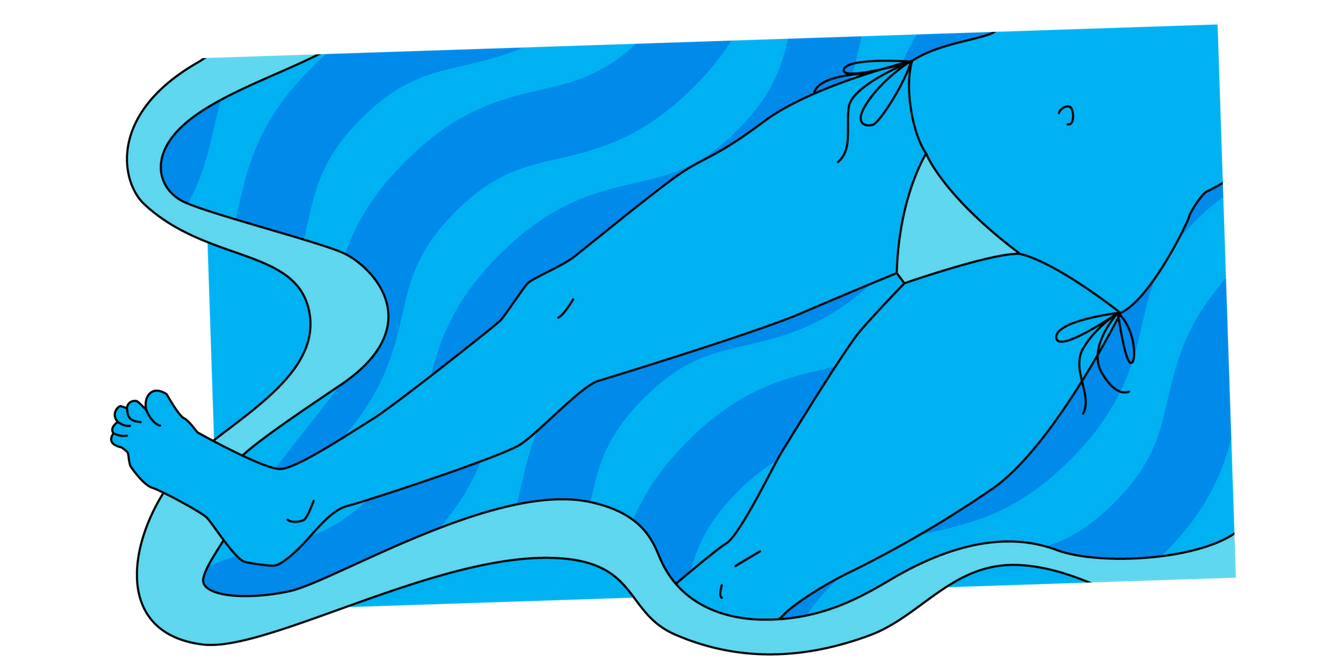 Everybody is different – some people will feel incredibly aroused when their G-spot is stimulated, and others might not get much pleasure from it at first. But many find that the key to squirting is having your G-spot touched (although it is possible through clitoral stimulation, too), so the more practice you do and the more you get used to it, the better and more intense the sensations will become.
The feeling of squirting can be very similar to that of urinating, which make make you feel anxious about trying it. To prevent this feeling, we'd recommend going to the toilet before you try squirting – this way you can focus on the pleasure without the fear.
Why do Some Women Squirt?
For a minority of women, squirting or ejaculating is just something which happens when they are stimulated in the right way.
Many women have the physical ability to squirt or ejaculate – it can simply be a case of knowing which buttons to push to make it happen.
But remember, our bodies are all completely different, and there's no such thing as an exact template which gives exact results.
Focus on teaching yourself how to enjoy an incredible orgasm, as opposed to how much liquid you can expel from your vagina, and you'll get a lot more out of learning the art of how to squirt.
How to Squirt
For your best chances to enjoy squirting, follow our method outlined below.
1. Chat and relax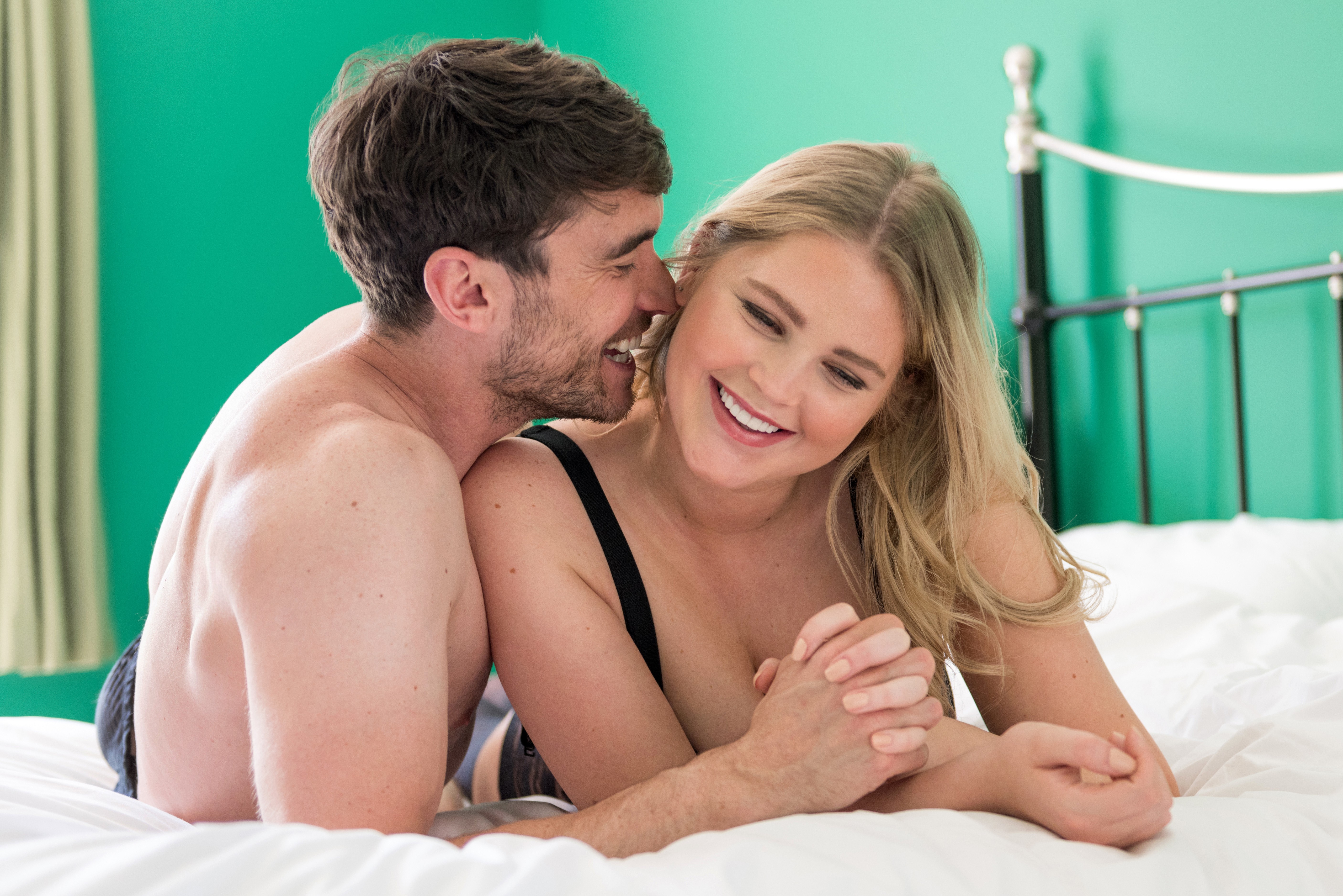 If you're in a relationship, it's advisable to bring it up with your partner before surprising them with your new skillset. Although obviously your bodily secretions are your own business, it's worth giving their preference some consideration.
Also bear in mind that for many women it's a skill that, once mastered, may start happening involuntarily.
The good news is that thanks to a litany of recent porn videos starring female ejaculation, many people are already fully signed up to the idea and eager to reenact the film fantasy in their own home.
Relaxation is a key aspect of squirting orgasms, so ensure you stay comfortable as you prepare. Try using a massage candle to get in the mood.
You can learn how to squirt solo or with a partner, so pick whichever you prefer.
Make sure you clear your calendar – potentially over multiple sessions – and don't put yourself under pressure.
2. Playtime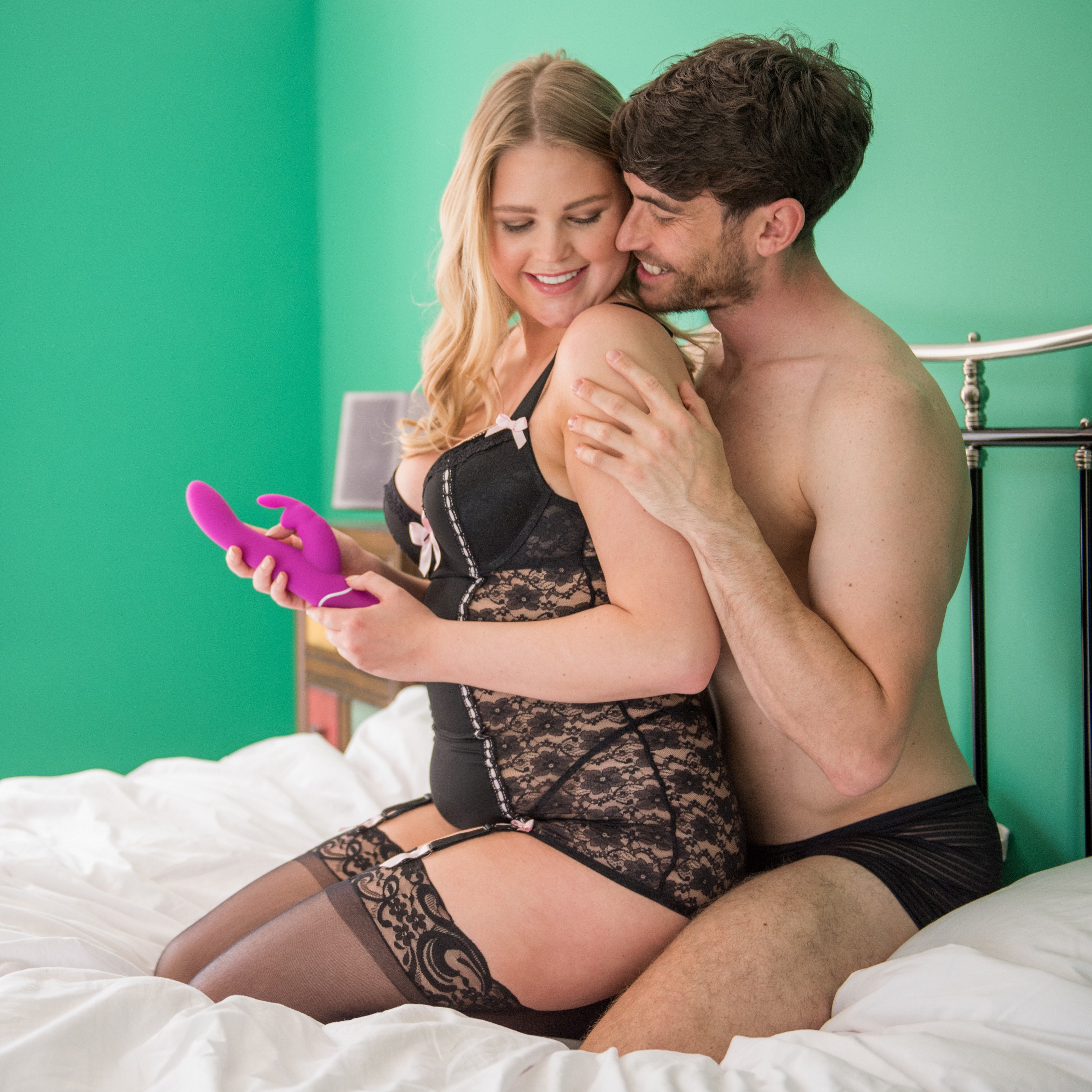 Masturbation and foreplay are absolutely key in your squirting quest.
Ask your partner to pay special attention to your breasts and nipples with gentle kisses, licks and nibbles, before heading south.
Zone in on the clitoris and coax an orgasm with fingers, a tongue or indeed a clitoral vibrator, to get you nice and wet and most definitely in the mood for the next step.
3. Wet, wet, wet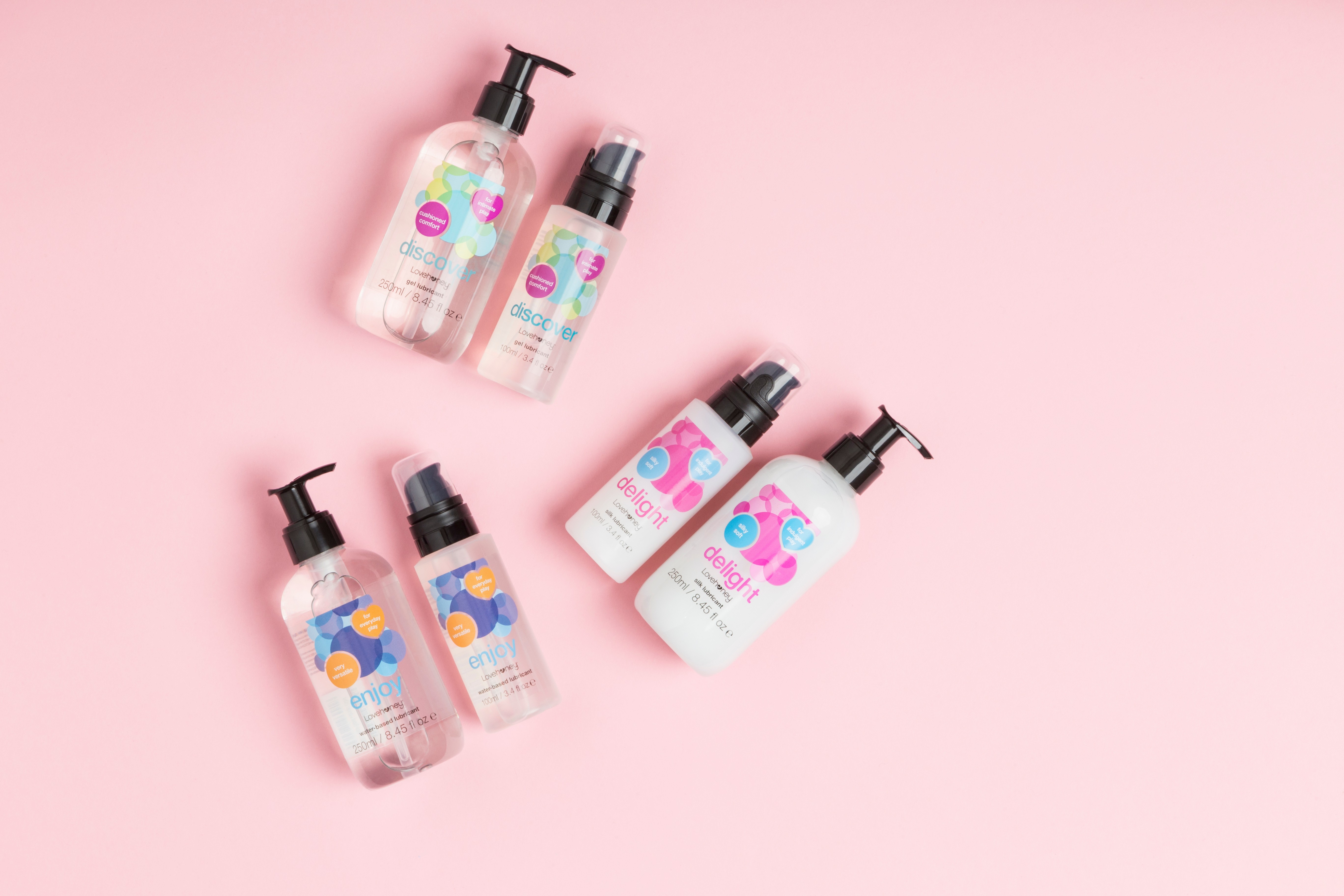 Lots of lube, as well as plenty of warming up, are the name of the game when it comes to squirting success.
Intimate stimulation will get the natural lubrication flowing, but a little extra helping hand from a good quality lube will certainly help you on your way.
4. To arousal, and beyond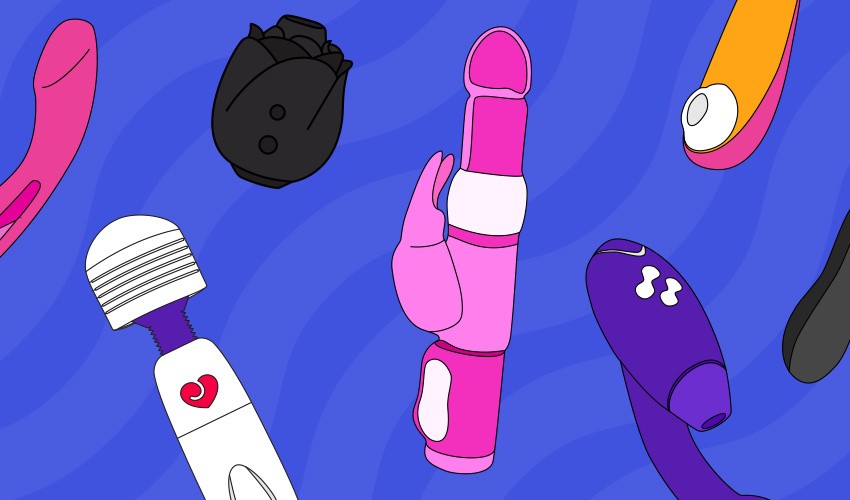 Once you're suitably aroused you can get to work on your G-spot. Find it with your fingers or ideally a toy coated with water-based lubricant, 2-3 inches inside the vagina on the front wall.
Firm metal or glass dildos and G-spot vibrators are generally best for this because they are curved, and of this category it's the less flexible toys that work best due to the Skene's glands' love of a firm caress.
Thrusting vibrators are also a top choice as they mimic the stroking motion needed, leaving you free to concentrate on perfecting the depth and angle of stimulation.
Feeling the need to pee? You're almost there! Push on through and this uncomfortable feeling should be replaced with a sensation from deep within that builds beautifully to orgasm.
As you feel yourself climax, push out your PC muscles (pubococcygeal/pelvic floor muscles), which will in turn relax the Skene's glands, and get you gushing.
How Sex Toys Can Help You To Squirt
Not to boast or blow our own trumpet here, but we know a thing or two about which sex toys are worth stocking up on. If you're newer to the experience that sex toys can initiate, then you might be wondering which ones are best for stimulating the G-spot and thus, helping you squirt.
G-spot vibrators come in many shapes and textures, all with varying vibration speeds and pulse settings but most will share one common design factor - a curved tip. It is the slight curvature that helps the toy to reach and stimulate the G-spot, which is the most likely erogenous zone to encourage squirting.
Some toys are battery operated and remote controlled, others may have additional extras such as clitoral stimulation ears, or clitoral sucking functions. Whichever toys you choose to introduce into your play time, be sure to always use with a slick of water based lubricant to keep things feeling pleasurable.
Best metal dildo for squirting
njoy Pure Wand Stainless Steel Dildo
Heralded as an all-round squirt-releasing machine, the Njoy Pure Wand is a firm favourite around here. This sensually curved beauty provides a direct connection to your favourite spot - G-Spot, P-Spot or wherever feels good, and has treated many buyer's to their own first squirts.
What customers say: "Wasn't long before it was being tried for the first time and once it had warmed up nicely the results were instant! A few orgasms with the smaller end before swapping to the bigger one. Straight away this was obvioRead more about review stating Wow! Instant results. Instant favourite!usly something special and very quickly this toy achieved something we've been searching for for years!"
Second best metal dildo for squirting
Desire Luxury Beaded Stainless Steel Dildo
If the Njoy is a little too pricey for you, you can't go wrong with Desire's own beaded metal offering. Luxurious and lustrous, crafted from the smoothest stainless steel, this luxury dildo from Lovehoney has been designed to fulfil your every Desire.
What customers say: "Stainless steel toys had intrigued me, but I had always been put off by the price. I struggled to justify spending so much on something that didn't do anything. It doesn't vibrate, rotate, jiggle or anything, it's just a shaped lump of metal that just does the same as any cheap rigid dildo right? (Spoiler - it's definitely better than a cheap dildRead more about review stating Glad I made the purchaseo.)"
Best glass dildo for squirting
Lovehoney Slimline G-Spot Sensual Glass Dildo
Newcomer to the G-spot and squirting? Here's an option for you: slimline and shaped to please, this gorgeous glass number is all about pleasing that precious spot inside.
What customers say: "Great design. Love the glass feel and it fits amazingly inside me. Has made my squirting even more awesome. So absolutely no complaints."
Best G-spot vibrator for squirting
Lovehoney G-Slim Rechargeable G-Spot Vibrator
Glass and metal not quite what you're looking for? Here's the solution: a shapely silicone G-spot vibrator, boasting 7 functions and full recharging for your pleasure time and again.
What customers say: "Experimented with the various speed and pulses which just left her lying there with a silly grin on her face until she hit orgasm and then some. Amazing quick to bring her off and wanting more. A must buy for any toy box. Its our first choice now."
Best thrusting vibrator for squirting
Lovehoney Dream Rabbit Rechargeable Silicone Thrusting Rabbit Vibrator
The rabbit of your dreams! This toy's an all-singing, all-dancing, fully waterproof orgasm machine that you can customise to suit your mood, including the thrusting function that's perfect for G-spot stroking and squirt.
What customers say: "I love this toy so much. Other rabbits haven't worked for me. The thrusting was perfect, it just needs to be angled upward to hit the g-spot. The girth is the perfect size to fit right against my g-spot. I thrust up and bend the ears down on the clit, it worked excellent, I came twice my first time using it."
7 Things You Probably Didn't Know About Squirting
1. It's not pee
Men urinate and ejaculate from their urethras. Women urinate and ejaculate from their urethras. Two different fluids are more than capable of coming from the same place – for both men and women.
2. What is female ejaculate if it's not pee?
Around 100 scientific studies have been done on the composition of female ejaculate and it has been confirmed that is made up of 90% prostatic fluid, 10% glucose and a small amount of urea. As does male ejaculate contain 0.5% of urea.
3. What's the biggest thing getting in the way of women squirting?
The fear of urinating. Because the sensation of squirting can feel very similar to that of urinating, it makes a lot of women worried about what's going to come out during sex. Our top tip to prevent your pleasure being sabotaged by this fear is to pee before you embark on your pleasure quest – this will mean that you can focus solely on your orgasm.
4. Practice makes perfect.
The art of squirting is like anything else: the more you practice, the better you'll get at it. Practise with your favourite G-spot toys, strengthen those kegel muscles with some toner balls, and enroll a willing partner to help you become a squirting champion – we're sure they won't object.
5. How many times can you squirt in one session?
It all depends on a number of different factors – how strong your vaginal muscles are, whether you have squirted before, how hydrated you are (female ejaculate expels large amounts of water so make sure you're hydrated before play) and how seasoned you and your partner are when it comes to squirting practice.
6. Can you have sex straight after squirting?
Yes. In fact, it's a fantastic time to have penetrative sex as it means you'll be fully aroused and more likely to orgasm (again).
7. What is squirt stacking?
It's a similar technique to when men practise 'peaking', and involves bringing yourself very close to the edge of arousal multiple times, before reducing the stimulation. This is repeated a number of times before allowing yourself to go over the edge in order to experience an extremely powerful squirting orgasm.
Best Sex Positions for Squirting
It's possible to achieve squirting during penetrative sex, although this is considered a slightly more advanced technique by many.
To help you on your pleasure quest, we've rustled up our top 3 sex positions for squirting. These favourites are known to help you achieve a sensational orgasm and some possible squirting action.
Doggy Style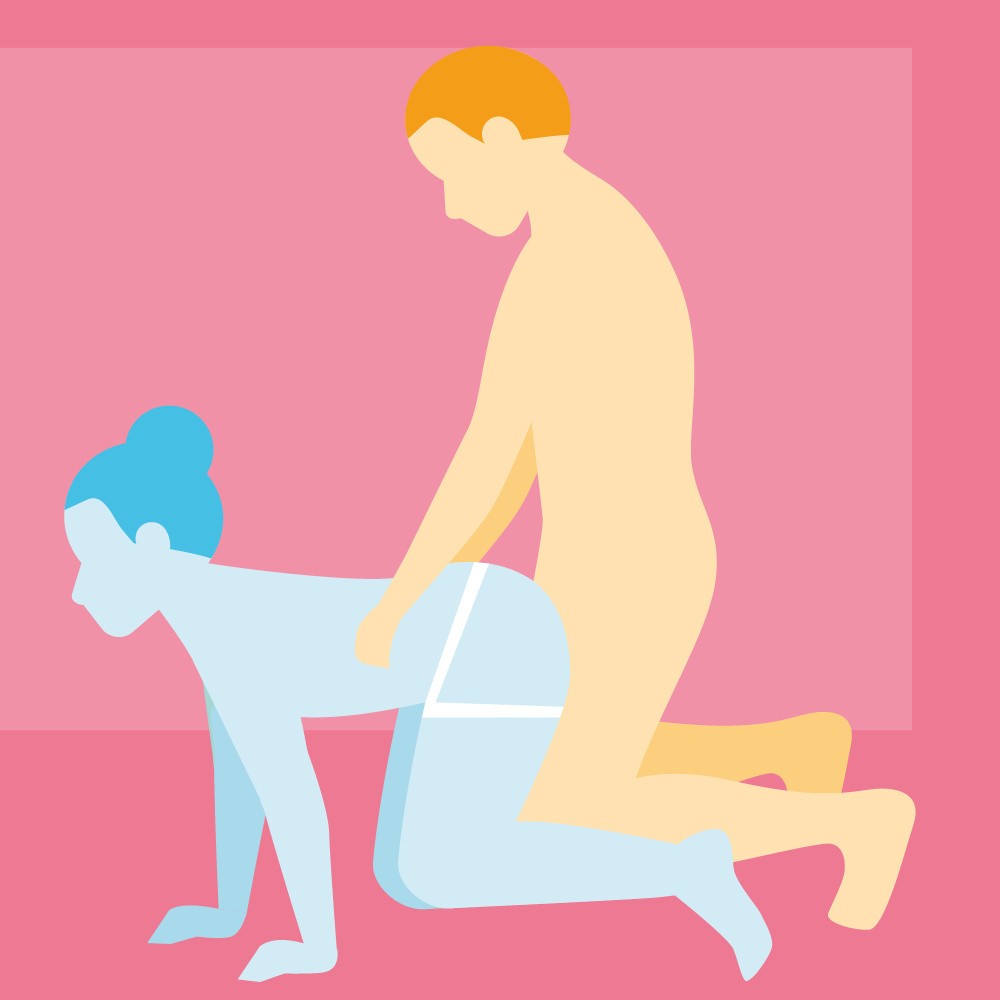 Style it out on all fours and open yourself up for deeper penetration.
This classic sex position allows for a penetrating partner to control the depth and angle of each thrust, manoeuvring until you both find that climactic sweet spot.
Reaching around with a free hand and your favourite bullet vibrator can provide a little more external stimulation. Or, for hands-free excellence, try wearing a butterfly vibrator.
On A Mission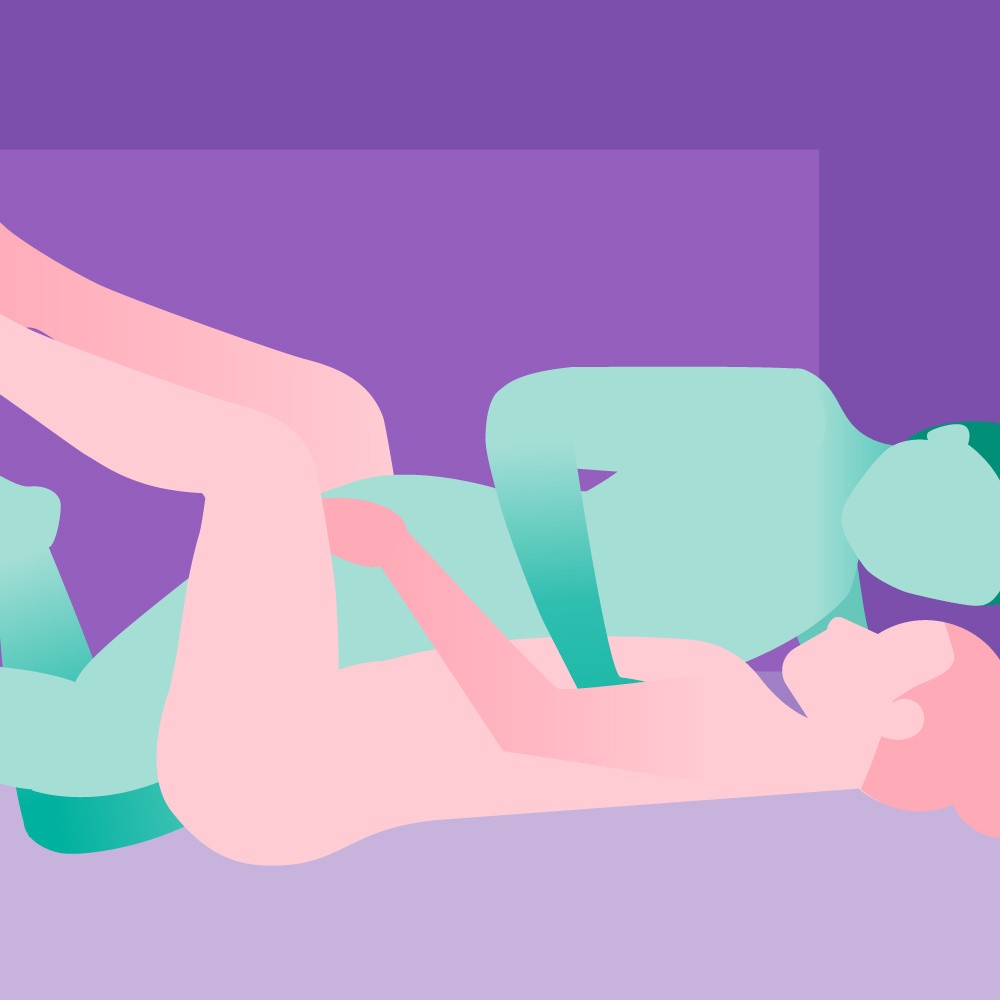 Missionary (and positions like it) has fast gained a complex for being a more tame sex position, but it can be everything else. On your back is a great place to be if you're hoping to squirt.
For deeper insertions that edge closer to the G-spot, pull your knees up to your chest and use plenty of lube.
Ask your partner to hold your raised ankles in place while you get to work... finding out what works.
Riding On Top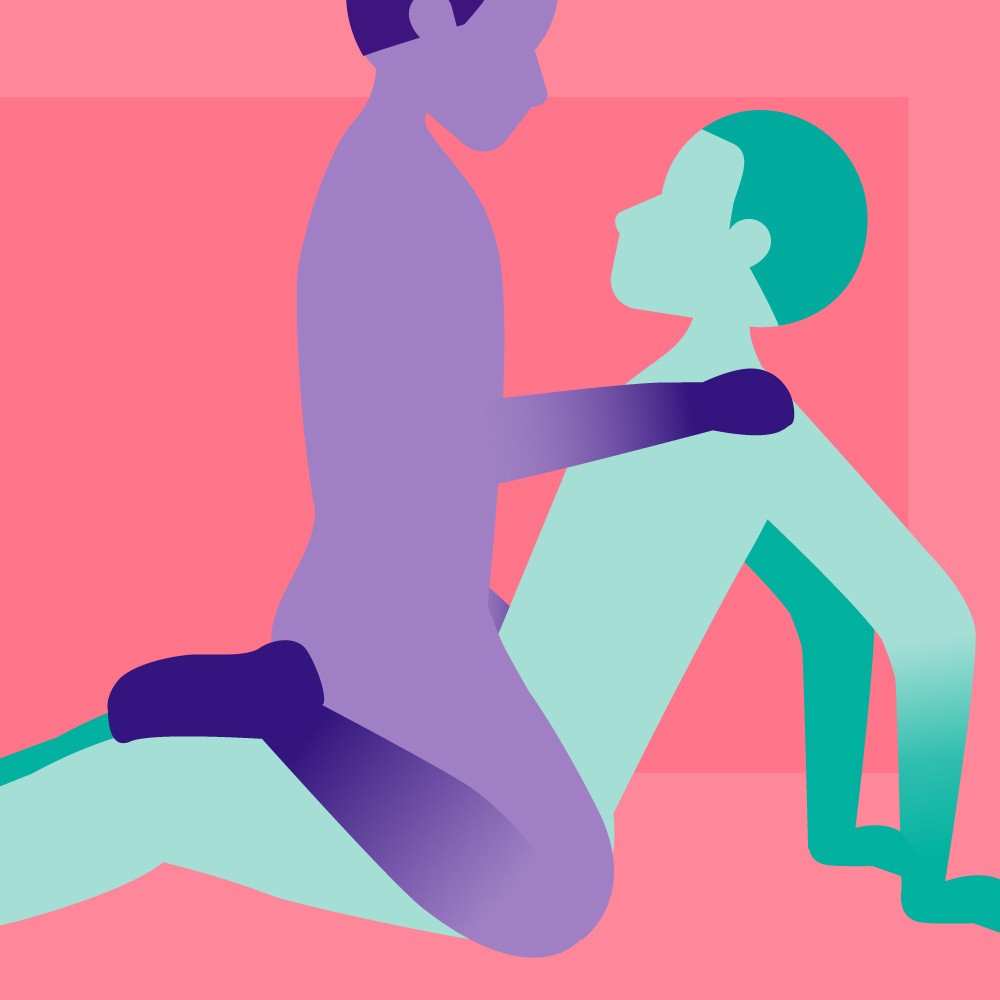 An all-time favourite that's bound to excite.
Some may find this position more comfortable for squirting during sex as it allows for the partner on top to really control the depth, angle and pace of penetration.
Feel it out as you ride yourself towards that much-anticipated climax. You could even try sharing the vibes from a C-shaped couples vibrator while you get there.
Best accessories and position enhancers for squirting
Video: How to Squirt
Join Lovehoney's Jess Wilde and learn how to squirt during sex