How to Do Rope Bondage
If you enjoy the more elegant things in life, Japanese rope bondage may be a sophisticated sexual sensation that is right up your street.
Welcome to our tips on how to explore the art of Shibari. Whether you're a Shibari beginner or you're intrigued about Japanese rope tying, this rope bondage guide is filled with technique tips and advice on how to enjoy knotty fun.
What is Shibari?
Shibari, also known as Kinbaku, is a well-known term for Japanese rope bondage, which is an artful and precise approach to restraint play. Generally more complex than popping on a pair of handcuffs or strapping into a spreader bar, Shibari takes dedication, patience, and imagination to make it work properly.
One particular aspect that differentiates Japanese rope tying from other forms of restraint is that, on top of immobilizing a partner, there are also Shibari patterns specially designed to stimulate your partner's genitals, breasts, and other erogenous zones. This means that your rope binding is not only beautiful and functional but deliciously pleasurable for both of you.
How to Use Bondage Rope
Slow and safe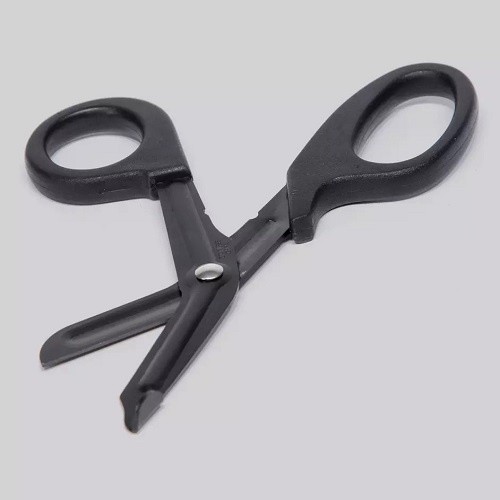 Rope bondage poses some additional risks on top of the standard risks involved with bondage play, and therefore requires a bit more extra preparation to be safe. Be sure never to leave a bound partner unattended, avoid trying Japanese knot tying while under the influence of alcohol or drugs, and always have a pair of bondage scissors on hand in case of an emergency.
With rope bondage, you need to take extra care to avoid restricting the blood flow or causing nerve damage to the bound person. Be sure not to overtighten ropes, and check in regularly, especially if you're tying your partner in a whole-body tie, as several Shibari patterns can create breathing difficulties.
"If you're going to be doing rope bondage with your partner, these scissors or similar are an absolute must-purchase. Safety scissors are then a godsend. Add these to your next order." - Jay2409
If you're curious to try rope bondage for the first time and concerned about the risk involved, why not try some pre-made rope restraints like the Bondage Boutique Soft Bondage Rope Restraints? These versatile restraints let you explore the sensation of playing with rope while providing a safe, adjustable restraint that's easy to use and remove in a hurry.
Get some guidance
But Lovehoney, you say, I'm already here for guidance - which is great, and kudos to you! If you're hoping to explore rope bondage techniques seriously, we highly recommend investigating fetish clubs or Shibari classes in your area.
If you're a rope bondage beginner, check out a book guide for some great tips on getting started, as well as illustrated guidance through basic knots and some decorative Shibari ties.
You could also take a look for guidance online, but be sure to find a safe, well-regarded community to ensure you're accessing the best advice.
Dos and don'ts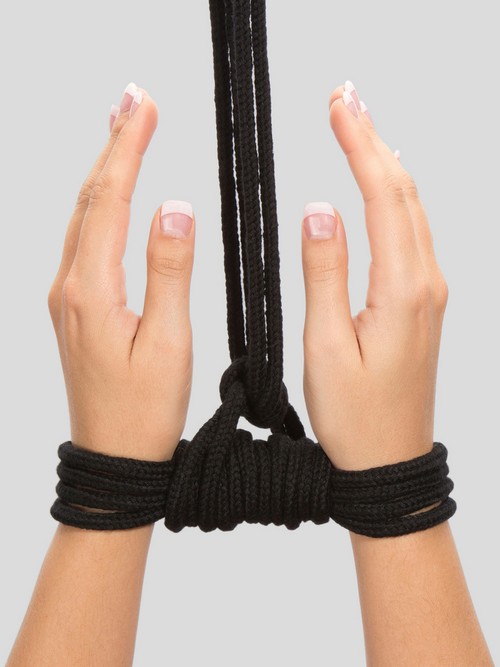 Make sure the person you're tying is comfortable before you start, and ask them to manipulate their body as you tie so you can get the best grip on their limbs. For example, it's easiest to wrap the breasts when your partner is leaning forward.
Do talk beforehand and establish limits and boundaries before ropes even come into play. Japanese rope tying is explorative, sensual, and can be wildly intimate - but as with any play that leaves one partner fully restrained, it's important to start slowly and progress together, with full consent.
"My OH likes the color, and looks super sexy once the harness or karada has been tied off. I can't wait to try lots of different ties and harnesses and neither can my OH." - ZestyBeef
When tying wrists and legs, try to match the level of tension on both sides so it both looks good and feels good. Additionally, if you're tying around the neck, be extremely careful - this area is sensitive and you may cause breathing problems even when tying a rope loosely.
Once you and your partner are comfortable with some Japanese rope bondage, you could try adding it to other bondage scenarios you enjoy. For example, you could use a full-body tie to expose your partner's genitals and then run a feather tickler or flogger along their inner thigh while they're helpless to resist.
Other Bondage guides you may like
More Sexual Happiness Advice
You can never know enough about sex, right? Why not join us on our sexploration journey? Stay up to date with the latest advice on our blog, the Lovehoney forum and the weekly Sexual Happiness podcast.