How To Buy Sexy Underwear For Men
Because it's not just the ladies who deserve to feel amazing.
For years, it's been the way of the world that women have had a huge range of different bedroom lingerie and clothing to tease and titillate their lovers, whilst the gents have had to make do with a trusty pair of black boxers or designer briefs. Hardly fair, is it?
But if you (like us) think that it's high time this was changed, why not grab your man some sensual underwear as an extra-special gift? If you don't know where to start, we've come up with our top tips to help you choose the perfect briefs or boxers to keep him feeling sexy, happy, and confident in (and out) of the bedroom.
Video: Guide to Sexy Underwear for Men
Not sure what kinds of sexy underwear for men are out there? Check out this video to find your perfect match.
Why should I buy men's underwear?
There are a few reasons! Firstly, it could help boost his sexual confidence.
There are several reasons that your man could enjoy you adding a little lace or mesh to his boudoir ensemble:
Having a special outfit for the bedroom could boost his sexual confidence, which will make the whole evening even more enjoyable for both of you.Sensual fabrics, like satin, microfibre or lace, add an extra playful thrill that you just don't get with cotton supermarket pants.He may have thought about wearing something a little different, but could be too embarrassed to bring it up with you.
Just as lingerie can help women feel powerful and desirable, seducing his lover in a sexy pair of boxers or wearing a revealing thong on underneath his clothes can be a great turn-on for a man.
How Can I Persuade Him to Dress Up?
If you're concerned that your partner may not be up for wearing men's lingerie, the most important thing to do is talk to them about it.
Explain how much you'd like to see them in your chosen underwear, and reassure them about how good they'd look, as their main concern is most likely to be that they might look silly rather than sexy.
You can also offer to return the favour and wear an outfit of their choice to set their mind at ease (which, really, is a winner for you both!).
Don't forget, they may need a little time to come round to the idea, and if they really aren't comfortable, don't force them - it's important that you're both enjoying yourselves, after all.
How Do I Choose?
Thinking of buying new underwear for the special guy in your life? Great idea! But, before you fill up your online shopping basket and check out his surprise underwear gift, there are a few key things you might want to check for first.
Knowing which styles and colours he prefers are most likely to gain a response of appreciation, and you'll also want to make sure your underwear measures up for the perfect fit.
Read on for our top tips on getting it right.
Step 1. Find Out What He Likes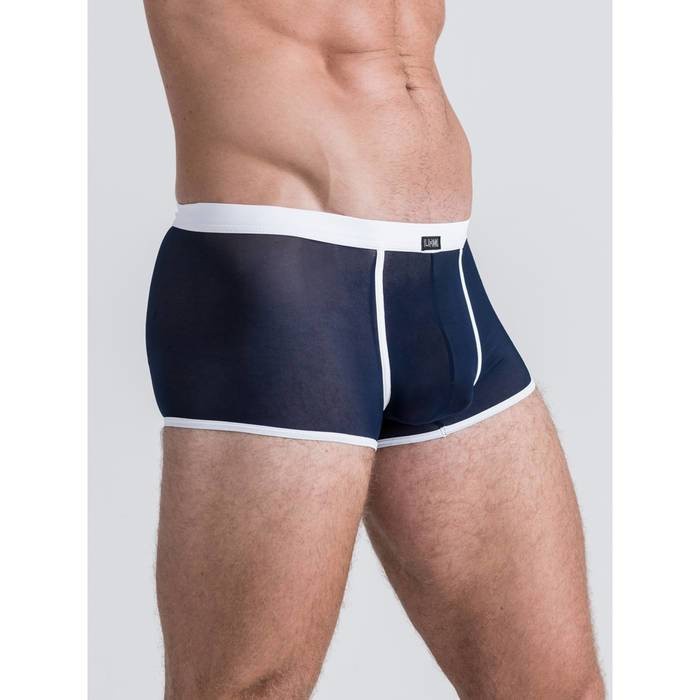 It's important to know before you start out what your man feels comfortable in. Though you may be slightly pushing the limits of what he's used to, you don't want to take it too far, too soon. Check his wardrobe and make a note of:
Which size boxers or briefs he wears (S/M/L etc.)

Which waist size his trousers are (34, 36, 38 etc.)

Which styles he tends to wear most (such as tight trunks or looser boxers)

Which colours or patterns he wears most (e.g. plain white, checks, stripes)
By knowing what he already likes, not only will you find it easier to pick a gift, but you're increasing the likelihood of him feeling comfortable enough to wear it.
Step 2. Pick Your Style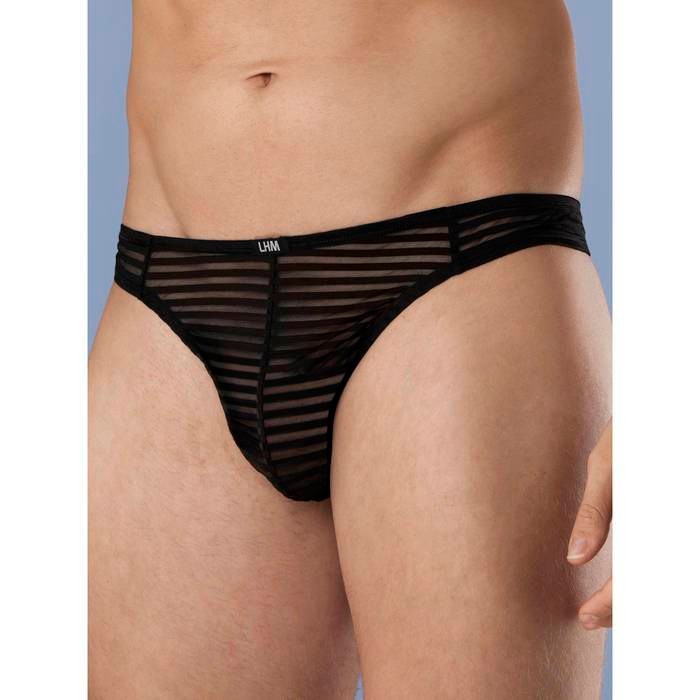 When you pick the cut of your sexy male underwear, going for something that you know he's worn before is always a fool proof plan. However, here are some tips on how to choose the best style if you're torn:
Trunks and tight boxers give good support, and suit most body shapes. They're also great for making slender frames look bigger.

Briefs are super-comfortable, fit easily under clothes, and look particularly flattering on men who carry more weight on their legs and bums than on their upper half.

Jockstraps, thongs and G-strings cling to and emphasise the size of your man's package, as well as showing off his butt.
Step 3. Choose the Material
Just like with women's lingerie, men's underwear comes in a wide variety of fabrics. From flirty lace, to super-soft microfibre, to sheer mesh, each type of fabric gives a different look and experience.
Step 4. Check The Sizing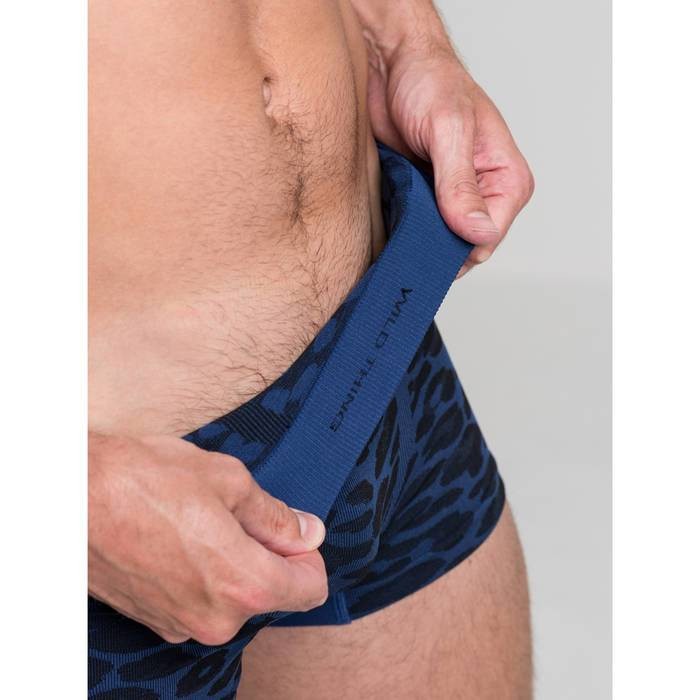 Most of our men's underwear is sized by Small, Medium, Large, Extra Large, making it easy to find the right fit, but if your man is between sizes, here are a few tips on getting the best size:
Check the size of his favourite clothes and underwear. If he wears them a lot, it's probably because they're the most comfortable and fit best.

Look at the brand size chart underneath the long description on the item page to see how his waist or chest size measure up. Many brands use slightly different measurements between sizes.

Read the customer reviews to see what people who have already bought the item said about the fit. This can be really helpful if you're torn between two sizes.

Opt for a one size item. Often super-stretchy or with a variety of fastenings, these clothes fit a range of sizes (but not all, so be careful).
Recommended Sexy Underwear for Men
More Sexy Lingerie advice