Ah, the wonderful world of anal pleasure - let's face it, we've all seen it or heard about it and many of us have even tried it. From butt plugs and beads to a gentle probe with a little anal fingering, there are plenty of ways to stimulate the anus and enjoy penetrative butt play, but what about pegging?
Believe it or not, this now fairly common sexual practice has been around since the crack of dawn. Only in very recent years has it taken the world by storm.
More exposure to the subject, such as the 'Bend Over Boyfriend' video series by sexologist Carol Queen, and references in movies and TV titles - such as Broad City and Deadpool - has helped to normalise what might have once been considered more taboo.
Now, thousands of people are enjoying the experience of anal play through pegging, and it's with good reason that they are.
Video: Pegging & Strap-On Sex | How to Strap-On a Dildo
Is it your first time pegging? Want to know more about how to peg your man (partner or husband) with a strap-on? Lovehoney's Jess and Sammi have the answers in the tutorial video above.
What does 'Pegging' mean?
Originally coined by sex columnist Dan Savage in the early 2000s, 'Pegging' is traditionally a term referred to when a woman uses a strap-on harness and dildo to anally penetrate a man, and indulge in female-male strap-on sex.
These days, the term is used as a broad spectrum reference to anal sex with a strap on, regardless of the giver and receiver's gender identity, expression or anatomy. That's right, this fun and fantastic romp is all-inclusive.
Pegging allows all you sensitive anal sweet spots to be accessed and enjoyed to their full potential, which many may struggle with on their own. As you become more comfortable your sexuality and start exploring anal play for yourself, it makes sense to invite a partner to help you explore your every inch, including areas once thought of as 'out of bounds'.
In particular, pegging can stimulate the prostate gland which, among other health benefits, can directly stimulate the external genitals and result in some explosive orgasms.
Your First Time Pegging
Pegging for the first time may elicit some feelings of anxiety, and that can be completely normal.After all, it's not every day you strap on a faux appendage to initiate anal sex.
For the wearer, there may be some natural insecurities about wearing a harness correctly and also taking control of the pace and sexual agenda in a way you might not be used to. There may be some concerns over potentially hurting your partner, by taking things too quickly, not being prepared enough or by simply not having nerve endings in your strap-on and finding it harder to respond to your partner the way you usually might.
For the 'peggee', (a sexual reference to the person being penetrated), there may be anxieties over sensations, lack of control and ability to climax.
Despite these concerns, pegging for the first time can be a thoroughly enjoyable experience for all parties, regardless of gender or role - it just takes a little pre-consideration before getting started.
How to Introduce Pegging
If you're wondering how to peg your partner, the best starting point is a conversation. The term pegging may need explaining to them (it's more common than it was but not everyone knows what it means).
Once you have explained exactly what pegging is, ask your partner what their thoughts are on it. Be honest about why you're keen to try it – it could be out of curiosity, the element of submission and domination involved with pegging that many find enjoyable, or simply because there are thousands of pleasure-seeking nerve-endings in the anus and you'd like to introduce them to those new, orgasmic sensations.
If you're a man and you want to know how to get your partner or wife to peg you, the same applies. It could be an equally daunting or exciting prospect to them. Women doing the penetrating part of sex is still a taboo act for some people to get their heads around, so approach it gently, with honest communication and respect whatever their reaction is to your suggestion.
Your partner may need time to consider whether pegging is something they'd like to do, or they may not be into the idea at all. Whatever the outcome, respect it.
They may wish to ease into it if they have never had their anus touched eg. use plenty of lube and stimulate them gently with your fingers or a small toy to get them used to that area of their body being touched - for many it is an undiscovered part of the body when it comes to deriving pleasure from it.
Pegging Essentials
You and your partner will want to decide between you what products you want to use but the bare minimum necessities are a strap-on and a water-based anal lubricant.
When it comes to strap-ons for pegging play, you've got two choices: the standard jock-style strap-on harness or the strapless strap-on.
The Lovehoney Beginner's Unisex Strap On Harness Kit with 5 Inch Pegging Dildo is great for pegging as the jock-style straps sit securely on the body, allowing for a greater, more controlled thrust. It also comes with a small dildo that is perfectly shaped for locating and stimulating the P-spot.
Alternatively, you might like to use a double strap-on. This clever gadget will stimulate the wearer's G-spot and receiver's anus and/or prostate at the same time, thanks to the opposing ends that are both designed for internal use. However, you might want to save this one for when you're feeling more confident with pegging as it is a tad large!
Choose something you both like and that fits your needs. A strap on harness with an O-ring that lets you change dildos, like the Lovehoney Advanced Unisex Strap On Harness Kit, is a wonderful option as it lets you customise your fun.
If you're new to anal playm make sure to choose a small strap on dildo or one of our recommended starter kits below. If you've explored anal play before and would like something a bit bigger, you can easily try a larger attachment without having to buy a whole new kit.
Best Beginner's Pegging Options
Why our customers love Lovehoney
How to Peg Someone
Start with a little anal foreplay, exploring the area with lubricated fingers and maybe a small butt plug. Stroke, tease, massage and tickle the anus, making sure you're both relaxed and warmed up.
Then add lots of anal lubricant to the strap-on and position yourself ready for action! A great lubricant for pegging is the fantastic Lovehoney Discover Water-Based Anal Lubricant. It's thick, it's silky and the bottle is fairly standard, so it won't stand-out like a sore thumb on your bedside table. It also has the added bonus of a high glycol content, which means that it will feel natural and last for ages too.
Many people prefer to be bent over doggy style but others prefer to lie on their back with their legs raised, making it easy to access the anus. Feel free to explore and find what is comfortable for you.
Penetration should only begin when you're both happy and ready. Ease in slowly, letting the male control the depth and speed, and be ready to stop at any moment. Once the sphincter is used to being stretched and your partner is comfortable, you can start thrusting and having some real fun!
Best Pegging Positions
Ready, steady… and get into position! Knowing how to position yourself and your partner is crucial to enjoying pleasurable anal stimulation through pegging. Due to our body's natural autonomy, position yourselves for sex when pegging, can pose a challenge.
But fear not, there are multiple positions that can work well to provide both parties with some pretty intense orgasms. We've rounded up some of our best and most recommended pegging positions (and toys), so you don't need to do the homework.
1. Doggy is a Man's Best Friend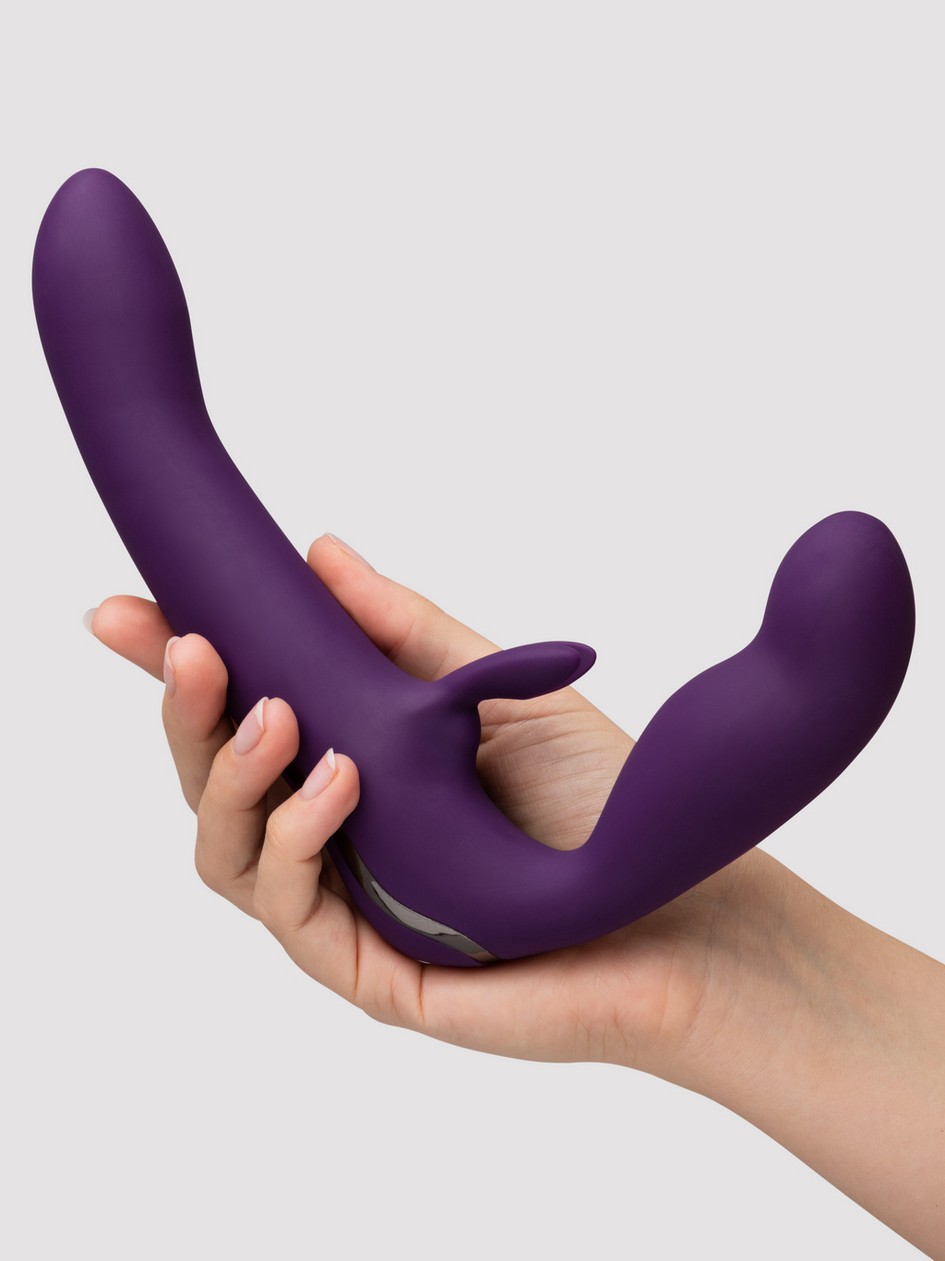 What is it?:
The receiver positions themselves on all fours and the top penetrates them from behind.
Benefits:
Easy position for beginners to maintain and enjoy.
Both partners have equal control.
Small effort: big pleasure.
Difficulty Rating:
1/10
Pleasure Rating:
9/10
Make it even better with...
Desire Luxury Strapless Strap-On Vibrator
Bonus point:
While pegging from behind, the giving lover can also enjoy their own penetrative pleasure.
2. On a missionary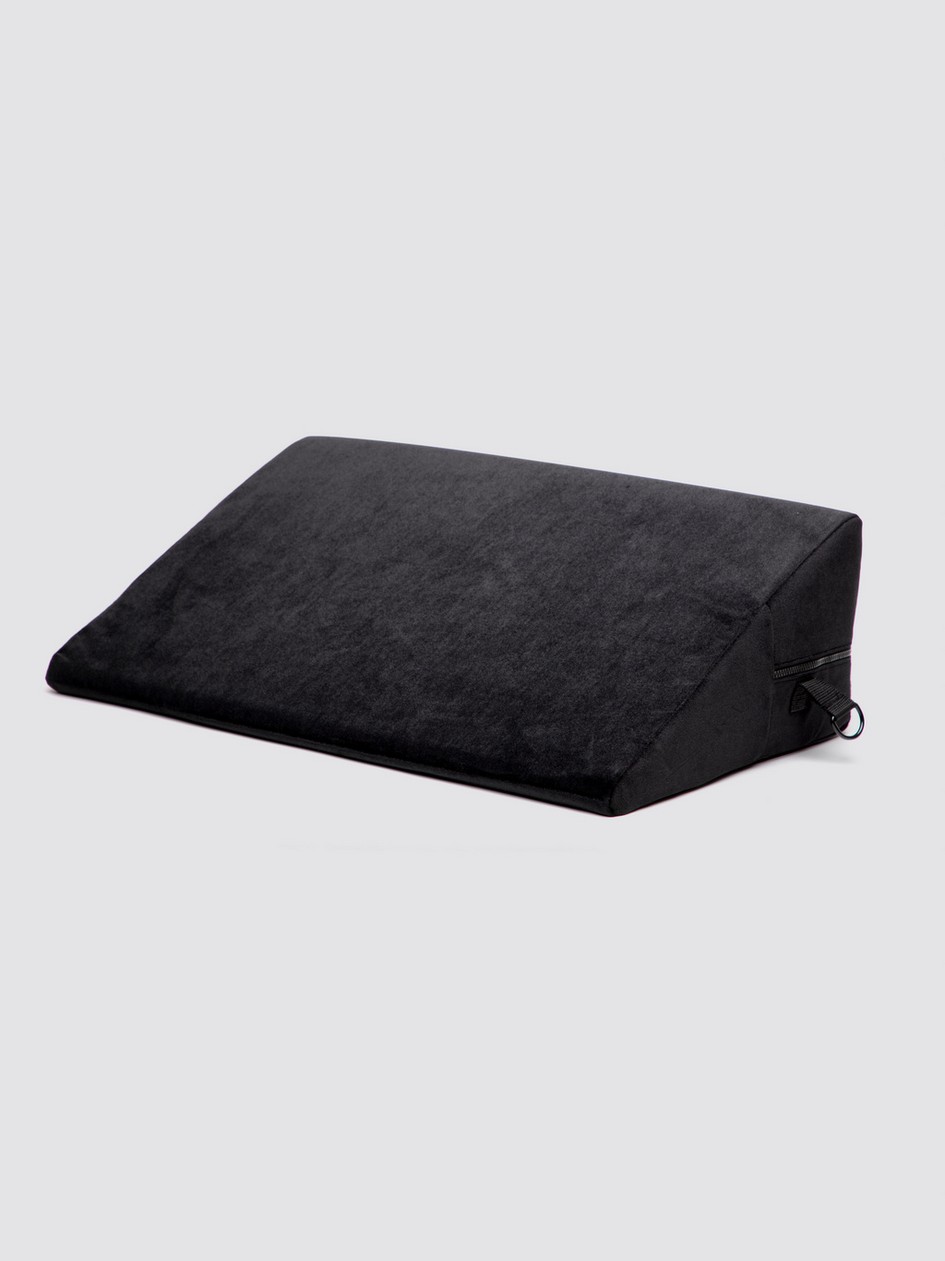 What is it?:
The receiving partner lays on their back and the giver lays on top of them, facing them, and penetrates this way.
Benefits:
Non-strenuous position for receiving newbies.
Easy to communicate throughout play.
Great for extended eye contact and romatic pegging.
Receiving partner can play with their penis / other erogenous zone easily.
Difficulty Rating:
2/10
Pleasure Rating:
8/10
Make it even better with...
the DOMINIX Deluxe Sex Position Wedge
Top tip:
Pop this cushy wedge under their bum to make penetration even easier.
3. Spooning Leads to Forking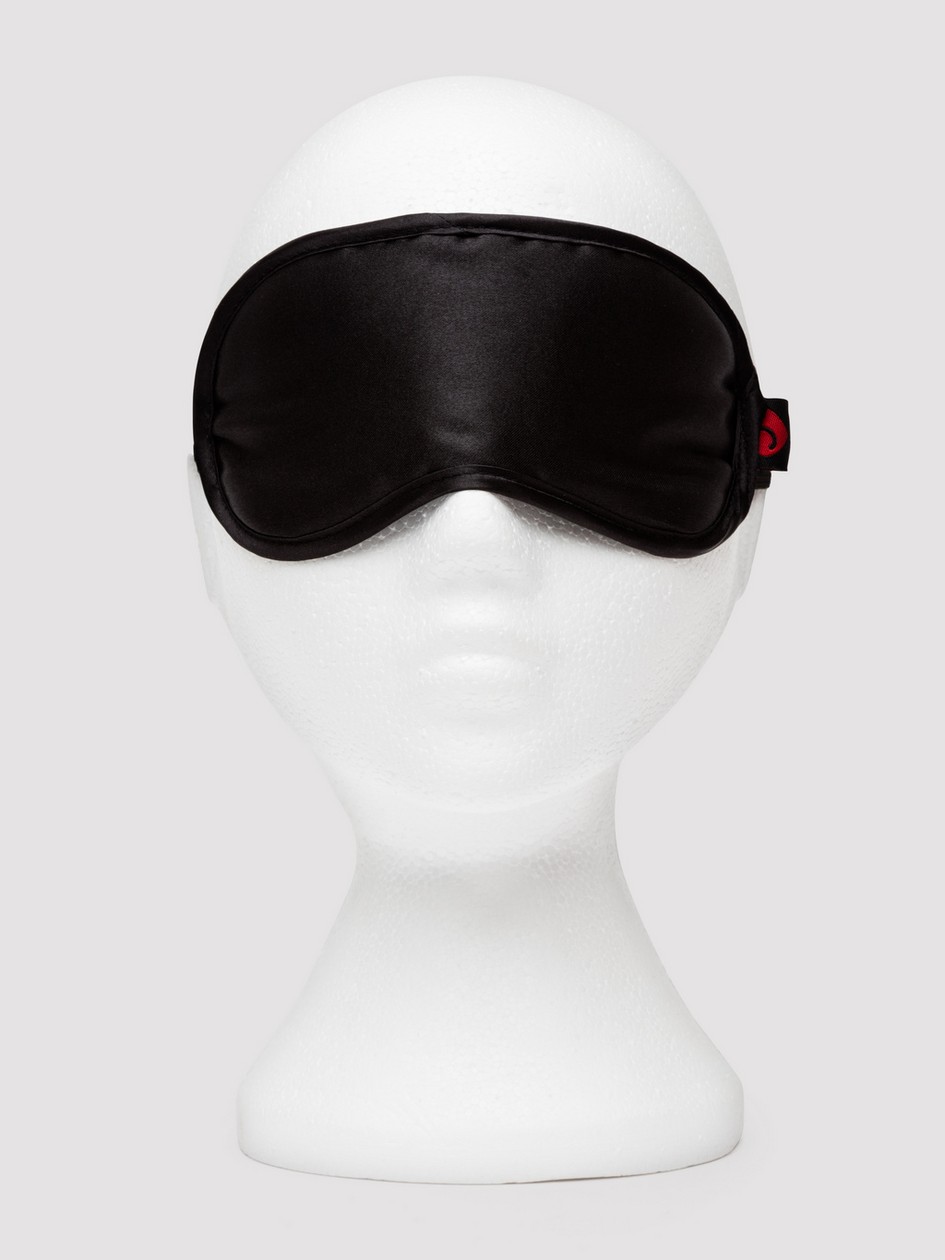 What is it?
Both partners lay on their side, facing the same direction, with the receiving parner taking the position of "small spoon".
Benefits:
Comfy relaxed position. Great for Sunday mornings!
Creates shallow penetration that's brilliant for newbies.
Total relaxation for the receiver (including anal muscles) can lead to easier penetration.
Difficulty Rating:
3/10
Pleasure Rating:
8/10
Make it even better with...
the Lovehoney Oh! Satin Blindfold
Top tip:
Wearing a blindfold immediately heighens sensitivity for even greater pleasure.
4. Ride 'em Cowboy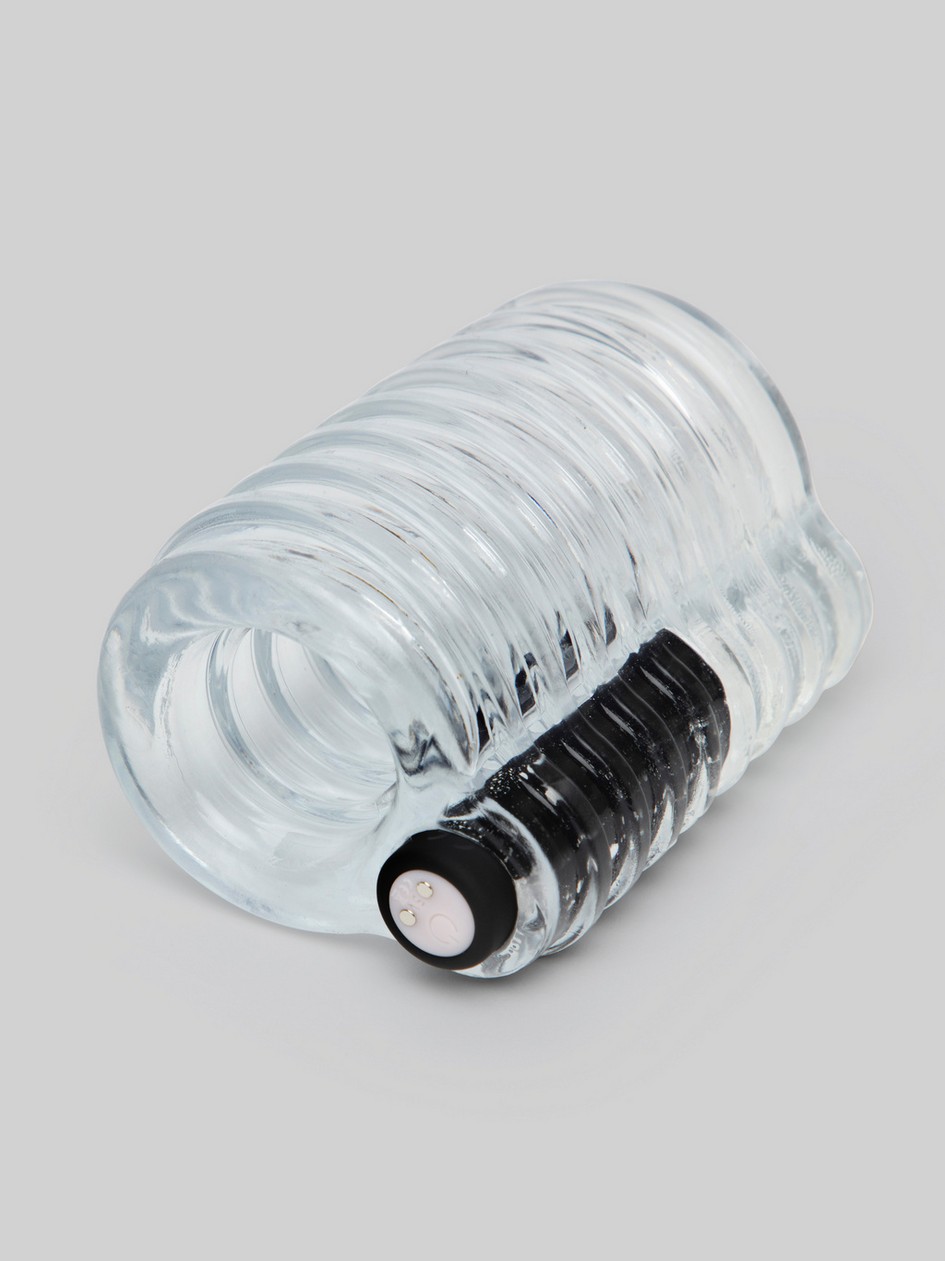 What is it?
The receiver gets on top and rides the pegger's strap-on. Face your partner or turn around for 'Reverse Cowboy' action.
Benefits:
Good for eye contact and creating intimacy.
Puts receiving partner in control of depth and pace.
Non-strenuous position for the person wearing the strap-on.
Receiving partner can play with their penis / other erogenous zones easily.
Difficulty Rating:
5/10
Pleasure Rating:
7/10
Make it even better with...
the Lovehoney Open Invite Rechargeable Vibrating Stroker
Top tip:
Stroke and ride for the time of your life!
5. Stand and Deliver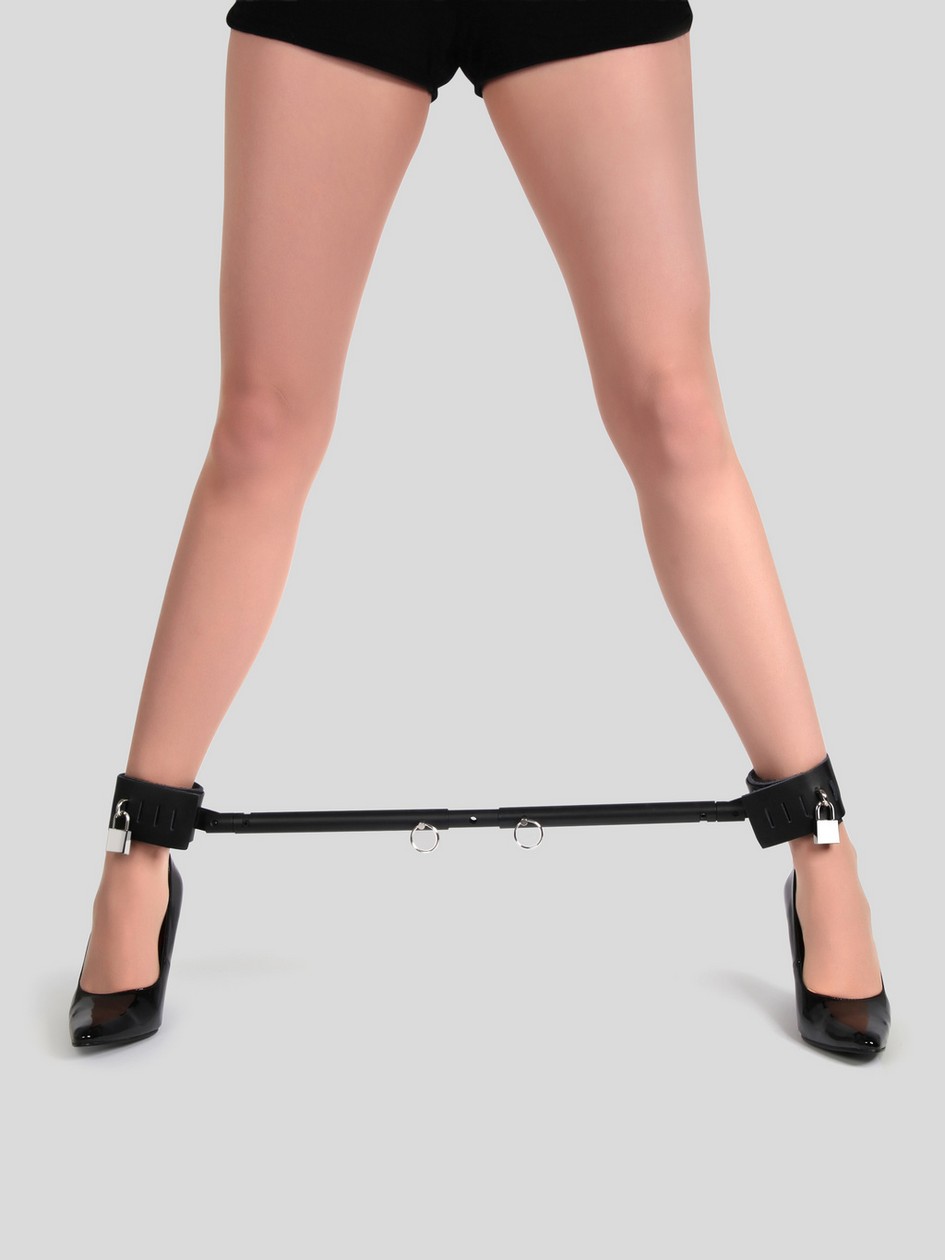 What is it?
The receiver stands, leaning against a wall. The giving partner penetrates from behind.
Benefits:
Great for couples who are the same height during sex (eg: high heels).
Both partners have equal control.
Can be enjoyed almost anywhere that has walls!
Difficulty Rating:
8/10
Pleasure Rating:
8/10
Make it even better with...
the Bondage Boutique Expandable Spreader Bar with Leather Cuffs
Top tip:
Keeps the receiver's legs parted and adds a little restraint for adventurous peggers.
…and there you have it; everything you need to know about pegging - from initiating the conversation with your partner, right through to the best positions to enjoy the act of pegging. If you're still curious to know more, check out our pegging podcast for more tricks, tips and toys to try.
Listen to the Podcast
Find out more about Pegging with the Lovehoney podcast. From the best positions for beginners, to navigating the huge choice of toys and equipment available, you'll find a wealth of pegging know-how to ease you into the wonderful word of anal play.Alongside this hot topic, Sammi and Nick share some little-known sex facts and the answers to your questions.
Explore Lovehoney best-sellers
Other Sex Toy guides you may like
More Sexual Happiness Advice