How to Use a Strap-On
Discover boundless excitement with strap-on play.
Once upon a time, strap-on sex was perceived as being of interest to a limited group of sexually active adults, namely lesbians and the kink-inclined. It wasn't that strap-ons could only satisfy these particular individuals, but that society at large was in the dark about strap-on dildos, let alone why or how to use them.
And then Dan Savage coined the phrase "pegging" in 2001 and interest from straight couples grew. By 2015, the widely popular TV show Broad City, aired a now-iconic episode in its second season wherein one of its main characters tries pegging. Suddenly, strap-on sex was thrust into the spotlight, and everyone and their mothers were frantically searching the web to fill their sexual knowledge gaps.
But even after entering mainstream conversations, many misconceptions and stereotypes remain regarding strap-ons and who uses them. Lovehoney says, "no more!" We're here to clear the air on strap-on sex and educate the masses on the why and how of this spectacular sex act. Read on for everything you need to know about how to use a strap on.
What is a strap-on?
At their core, strap-ons are simply wearable dildos that the wearer can use to penetrate a partner or sex toy. Many use the term "strap-on" to refer to strap-on kits, meaning a harness and compatible dildo, but the word technically only describes the dildo. In fact, not all strap-ons even require a harness, such as the case with strapless strap-on dildos, which are held up by only the user's body.
Harness-compatible strap-on dildos are characterized by wide circular bases that allow them to attach to an O-ring or another type of opening, like holes in harness briefs. Not all strap-ons are marketed as such, either. For example, many suction cup dildos can function as strap-ons, even if strap-on play isn't the primary intent of their design.
There's a wide variety of strap-on dildos on the market to suit different body types and needs, so it's wise to do your research before making your first strap-on purchase to ensure yours is a good fit for both comfort and lifestyle (or perhaps, more accurately, sex style).
Best Strap-On Kit:
What is pegging?
Pegging is when a person without a penis uses a strap-on to penetrate a person with a penis. While lesbians have been using strap-ons on each other for a long time, strap-on play has recently reached the mainstream for hetero couples too.
"Ladies, don't be scared of pegging! It's such a power trip and an amazing turn-on to see your man so vulnerable and having no control. Lads, honestly, give pegging a go! You won't regret it." - Lady nymphOOO
We often get asked, does pegging make you gay? No. Is pegging fun? Absolutely.
While some people may worry about engaging in certain sexual acts, we say, as long as everyone is enjoying themselves, who cares? After all, the body parts that you enjoy having stimulated have nothing to do with who you're attracted to.
How to choose a dildo that fits your harness
Most strap-on harness kits have either a hole or an O-ring that you slot a dildo into. They usually come with at least one dildo to start you off. However, once you discover the joys of strap-on sex, you'll be hungry to try dildos in new shapes and sizes with your harness.
"Don't forget that you can use cock sleeves and extensions to give extra length and girth to your dildos." - Gyrator53
To choose a dildo that will fit in your harness, start by measuring the internal diameter of your O-ring on the harness. Make sure you're only measuring the space the dildo will go through, not the full width of the O-ring.
To choose an O-ring or harness that will work with your dildo, measure the circumference of your dildo, just above the flared base (where it will sit in the O-ring).
How to put a dildo in your harness
Get your dildo in place before you put your harness on - it's much easier. If your harness has an interchangeable O-ring, make sure the O-ring is attached to the harness before you start.
"The harness itself was very easy to use and adjust the size to fit you snugly, and having a removable O-ring allows you to use this with a large range of toys - a very big bonus." - Matt!
If your dildo is long and smooth with a flat, flared base like the Lovehoney 7 Inch Curved Silicone Dildo, you can just slip it into the O-ring.
If your dildo is large, has a big kink in it, or has testicles like the Lifelike Lover Realistic Dildo 6 Inch, you'll need to gently pinch the flared base and work it through the O-ring.
Either way, a little water-based lubricant can help ease the dildo through the O-ring.
Now onto our strap-on instructions.
How to use a strap-on dildo correctly
There are many ways to enjoy a strap-on. And while full enjoyment largely depends on the speed, thrust depth, and positions you like, we do have some strap-on tips to make your experience easier and more comfortable.
"Although we do not do pegging in a femdom context, empowerment and domination / role reversal can be great psychological enhancements." - SSLH
1. Use lube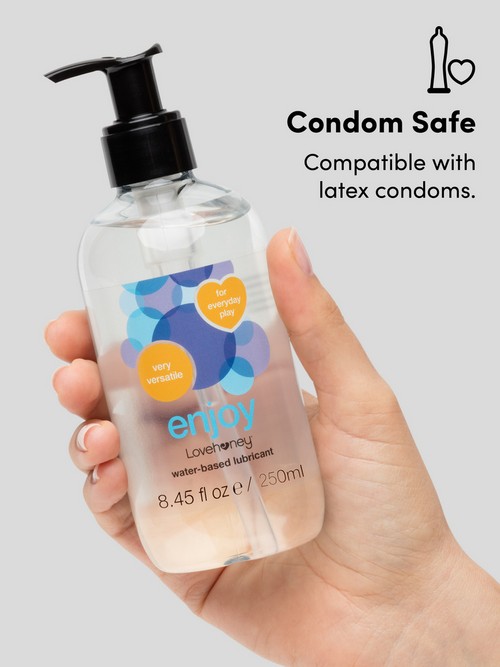 Whether you're penetrating a vagina or an anus, a good lubricant is a must.
If you're doing anal penetration, we'd recommend an anal lube as it's thicker and requires less reapplication.
And if your dildo is made of silicone, don't use a silicone lube - go for water-based lube instead.
2. Take it slow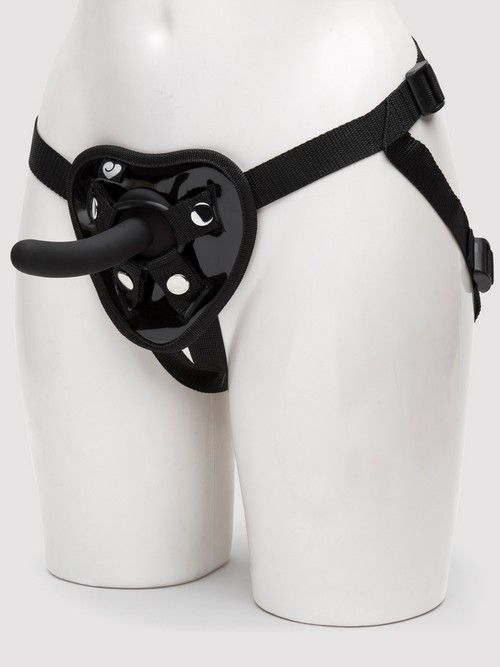 It's important that both of you take the time beforehand to 'warm up' and relax into your play. This is particularly important for anal penetration.
"With a bit of lube they slide in perfectly, and the different sizes mean you can slowly build up as you go along." - Misss J
Try experimenting with fingers and smaller toys first. Only start using a strap-on dildo when you feel ready.
3. Communicate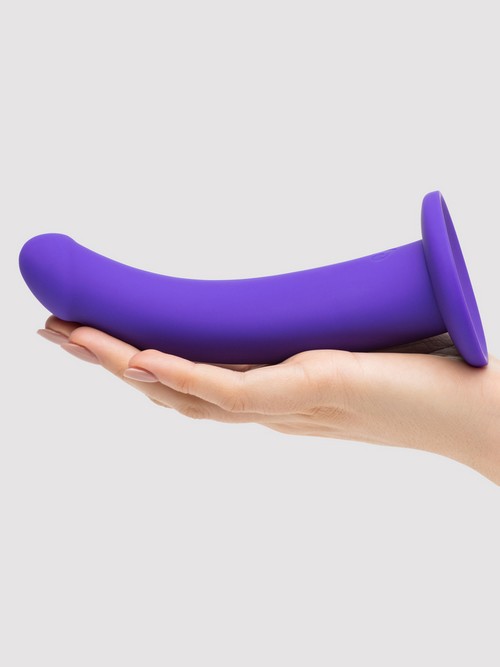 Remember, the wearer won't be able to feel their new appendage. So, if you're receiving, you'll have to tell your lover what feels good and what doesn't.
"It is the ultimate form of trust for a couple to engage in having sex with a strap-on." - wee_bear
If you're the giver, be sure to listen not only to your partner's words but also their reactions. Let them guide the depth and speed of penetration.
4. Perfect your strap-on position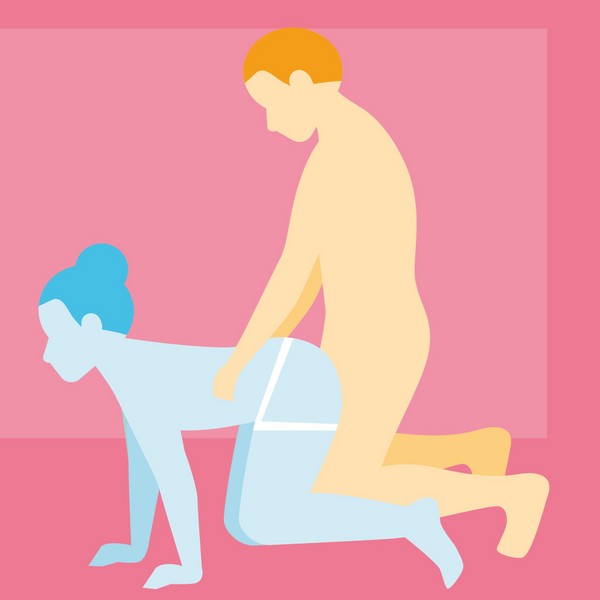 Find a position that is most comfortable for both of you and which puts the receiver in control. Some popular favorites are the on-top, doggy style, and spooning.
5. Agree on a safe word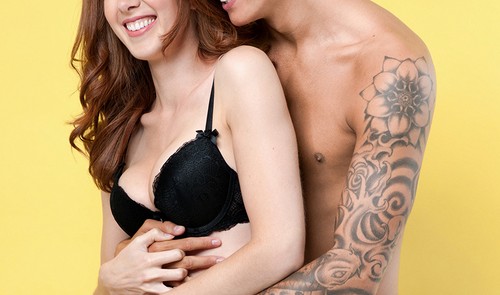 A safeword is a word or phrase that, once said, ceases play immediately. They are vital for safety and peace of mind during play.
Other Sex Toy guides you may like