Finger vibrators might look weird, but they're a great starting point for someone who has never used sex toys before. They're also great fun for partner play, and allow you to enjoy the full 'hands-on' experience that you don't get with larger vibrators.
Although small in size, finger vibrators actually pack one hell of a punch! The traditional design consists of a stretchy or adjustable ring that sits around the finger, with the vibrating part located on the pad of the finger, facing outwards. As with all things vibrating and pulsating, the power varies depending on what you buy.
If you've got yours to hand, have a read of our guide to using a finger vibrator.
1. Mastering the mini vibe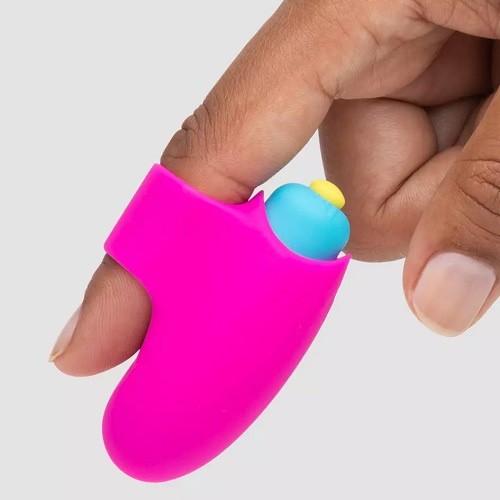 Many people struggle to find a way to use their finger vibrator comfortably because they're used to holding sex toys in a specific way. A good thing to remember when choosing your finger vibrator is that the bigger the bullet, the more powerful it will be.
"It's super quiet and small enough to use during penetration, provided pinpoint stimulation and could be used anally as long as there's a finger in the loop!" - Sapphire
Equally, the smaller and less powerful the bullet, the quieter it will be - great if you're living with roommates or parents. It's important to know what you want to make the right choice and get the most from your finger vibe.
2. Slippery... then wet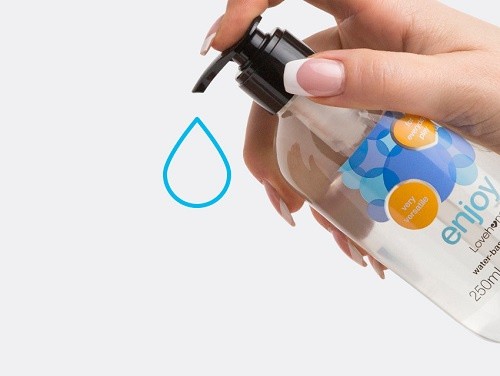 Although it's small, finger vibrators still need lubricant for the optimum experience, so before you start pointing the finger… make sure you apply a good slick of water-based lubricant.
"With a little Durex cherry lube, the little thing worked wonders. It is pretty loud for a little vibe. I just love it and it only took a few minutes for me to orgasm." - Jxwowx
Many finger vibrators are made of textured materials that can actually feel quite harsh against the clitoris, but a water-based lubricant such as Lovehoney Enjoy Water-Based Lubricant will help to soften it up and provide maximum glide against the body.
3. New sensations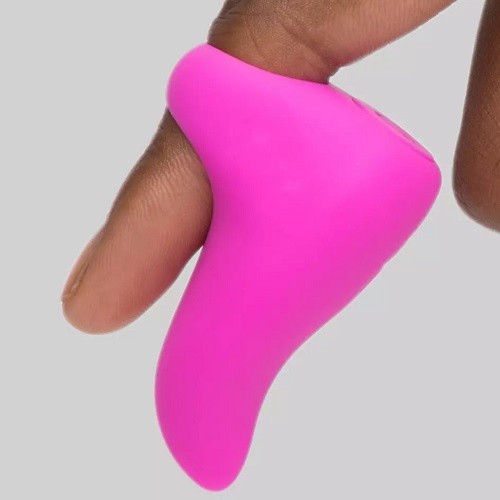 Use your finger vibrator on your nipples, your hips, your inner thighs and buttocks before moving it to somewhere more intimate. This allows you to get used to the new sensations and figure out how your new sex toy moves against your skin.
"After using it on the area it was designed for, the wife decided to switch things up! She got me to use it on her back door and actually preferred it to the clit." - Andy Filth
And, don't forget the thumb! Using your finger vibrator on your thumb provides a unique new sensation that feels fantastic.
4. Hitting the sweet spot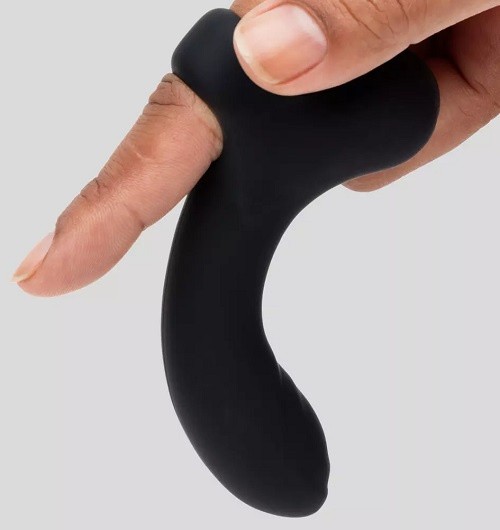 When stimulating your clitoris, finger vibrators can feel overwhelming! Use the body of the vibe first before directing the ultra-strong sensations of the tip to your sweet spots.
"I loved the finger vibe - fantastic to hold and handle, easy-to-use, small and discreet, not too heavy, can be used solo or together and gives great Os." - Blackrose71
If you're struggling to keep your sex toy in place, then you may need to adjust where the vibrator sits on your finger. If it's slipping around wildly, then pull it further down your finger so your tip hangs over the edge for more control. If it's too rigid and doesn't have much give to it, slip the ring further towards the tip.
Recommended Finger Vibrators
More Sexual Happiness Advice