Position of the Week: Jigsaw
This position is perfect for super-satisfying clitoral stimulation, controlled by her. Heighten sensitivity of the clitoris and nipples with the lickable Lovehoney Oh! Cherry Orgasm Balm.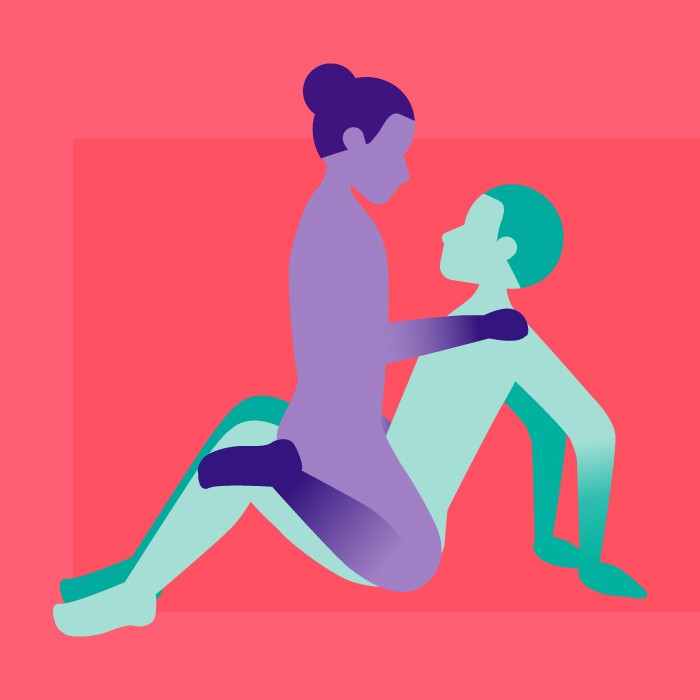 How?
He sits on the floor, arms back and knees up. She jumps on top, balances on her knees, then brings her feet to rest on his knees.
Why?
With her legs wide and all her weight pressing down on the whole of the vulva, there's maximum friction on the clitoris and area surrounding the urethra.
Try…
She can rock back and forth, using the shaft of his penis and groin to effectively masturbate herself to orgasm.
Make it even better…
Wearing open cup lingerie means easy access for nipple stimulation as well as offering him a thrilling view while she rides him.
Not the position for you?
We're working to make sure that everyone is represented on our website, regardless of who you love, so we'll be using a variety of gender depictions in our Position of the Week posts. This will include straight, gay, lesbian, and gender neutral couples, but all positions will have details in the description of how to make them work for your own relationship dynamic.