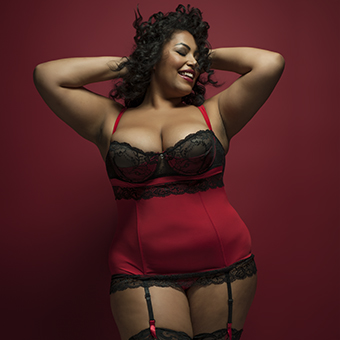 New Year's Resolutions are, for many, a distant memory. But for many (myself included) losing weight and toning up was high up on my list.
However, for a number of reasons, maybe it hasn't happened, and you're still not feeling as sexy as you wish you could in the bedroom.
I like to think I'm a very body-positive person, and I genuinely believe in beauty at any size, but when it comes to my own body, I really struggle to put my beliefs into practice.
But, really, body confidence comes from accepting your body exactly as it is, rather than trying to make it into what you think everyone else wants it to be.
So, if you're looking for a boost to your sex appeal and sensuality, we've got some easy tips for you that can help you love your body, and everything it does for you.