Beginner's Guide to Sex Toys
The world of sex toys can be daunting, to say the least. Whether buying for yourself or someone special, it's time to get sex toy savvy.
Want to know which sex toys to choose for a happier, more fulfilling sex life, or curious about expanding your horizons, but not always sure about what goes where?
If you're confused about cock rings, vexed by vibrators, or maybe baffled by butt plugs, then read on to discover the ins and outs of the wonderful world of sex toys just waiting to be discovered...
Video: How to Buy a Sex Toy
Whether you're looking to buy your first sex toy, or your hundredth, there are some things you just gotta know. Watch this video guide and let Jess Wilde show you the way
Why do people use sex toys?
Sex toys can add a whole, new dimension of excitement and pleasure to both solo and couple's play, no matter your gender or sexual orientation.
To experiment with different types of play
To discover, explore and expand on sexual preferences
To achieve stronger, more intense, and blended orgasms
To aid in medical issues such as ED
To revolutionise and optimise sexual happiness
Different types of sex toys
Vibrators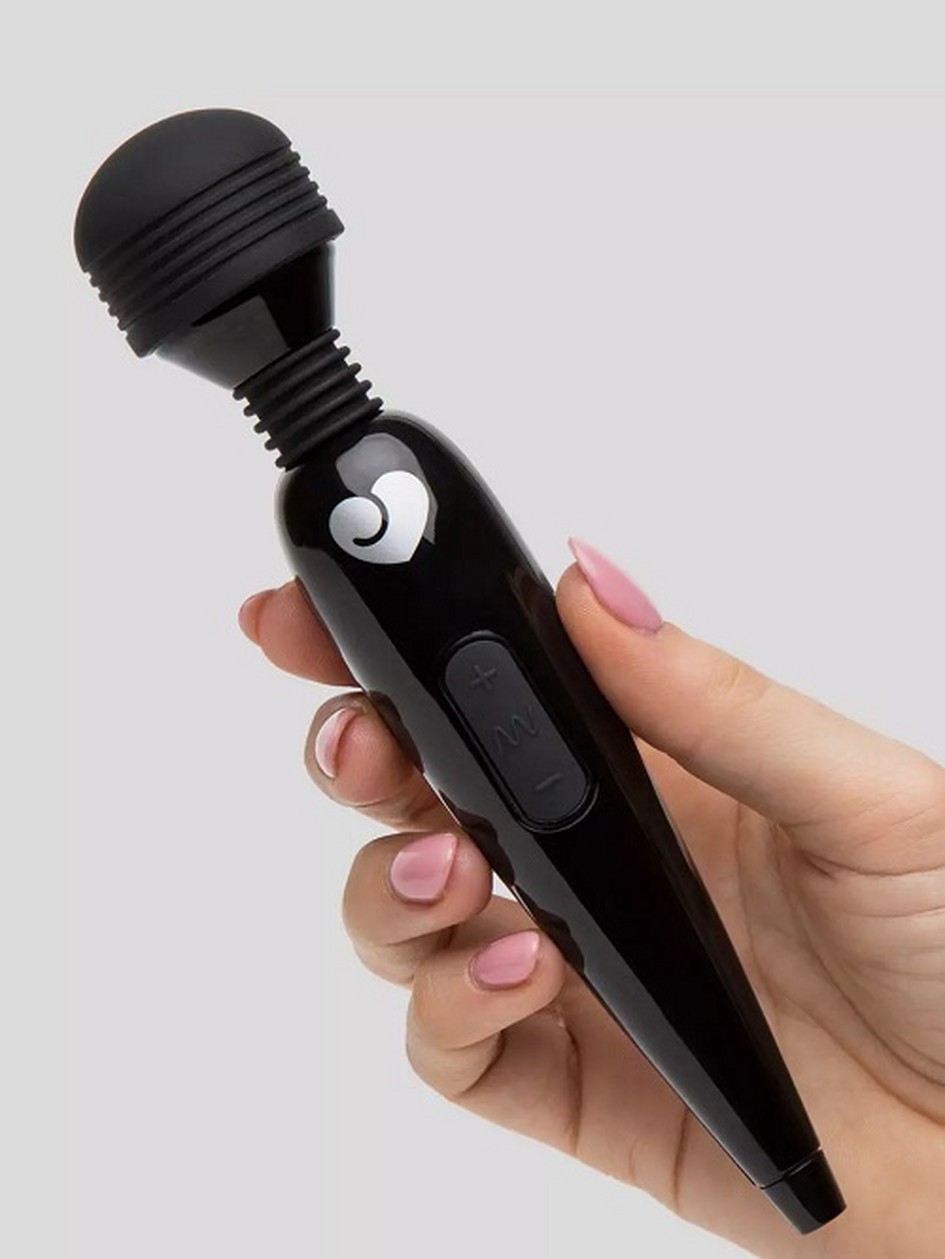 Vibrators are, as you might have guessed, sex toys that vibrate. They come in a huge array of shapes and sizes to give you as much pleasure as non-humanly possible for anyone and everyone. From classic realistic, phallic shapes, to curved stimulators, rabbits, bullets, wands, remote and app-controlled... they're all designed to give clitoral, vaginal, G-spot and P-spot, or a mix of all types of stimulation.
They can be enjoyed by men or women, and are primarily designed for insertion as well as offering a range of other sensations. Some are small enough to be incorporated into couple's sex, with bullet vibrators often being inserted in dildos and strap-ons.
Pictured is the customer fave Lovehoney Deluxe Rechargeable Mini Massage Wand Vibrator, a great first-time vibrator!
Most women find it easier to achieve orgasm through clitoral stimulation than any other kind, which is why the vibrator is one of the most popular sex toys. Many combine both clitoral and penetrative stimulation to give you the most mind-blowing of blended orgasms. They also tend to offer a wide range of speeds and patterns so you can find which thrills you most. Learn more about vibrators here.
Dildos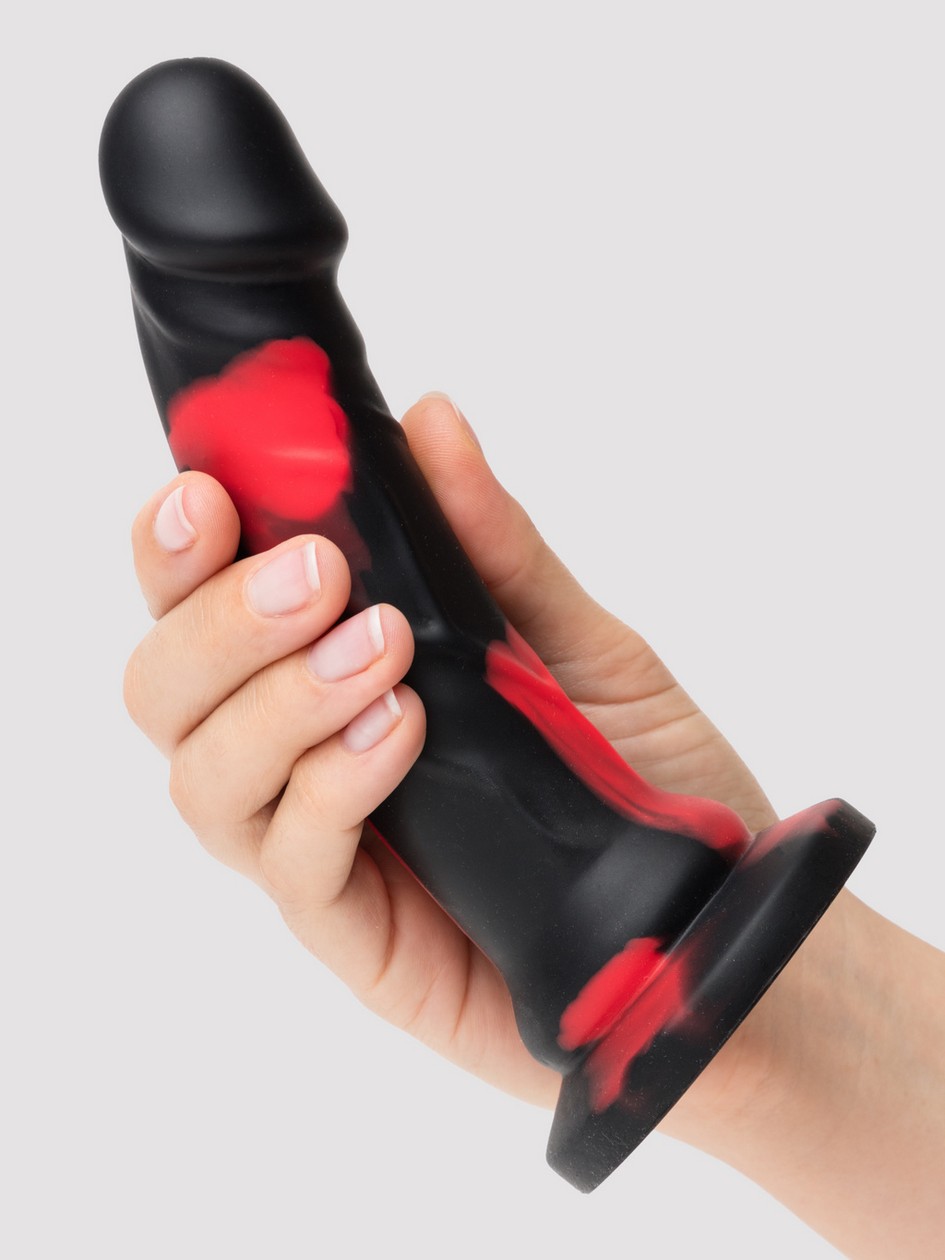 Dildos are insertable sex toys which are perfect for those who like something a little more realistic during their play. They provide straightforward satisfaction and are ideal if you need some sort of internal stimulation to orgasm.
Available in many different colours, shapes and sizes, they provide penetration pleasure unlike anything else. If it's length you're after, or a width to revere, you're bound to find it with a dildo.
Pictured is the customer fave Lifelike Lover Luxe Realistic Multicoloured Silicone Dildo, a devilishly fulfilling choice for internal play.
The wide range of realistic and non-anatomical dildos means they're great for both solo female or male play, and thanks to the many harness options, they're also perfect for lesbian or hetero couples who want a penetrative addition and pegging play. Learn more about dildos here.
Love Eggs & Jiggle Balls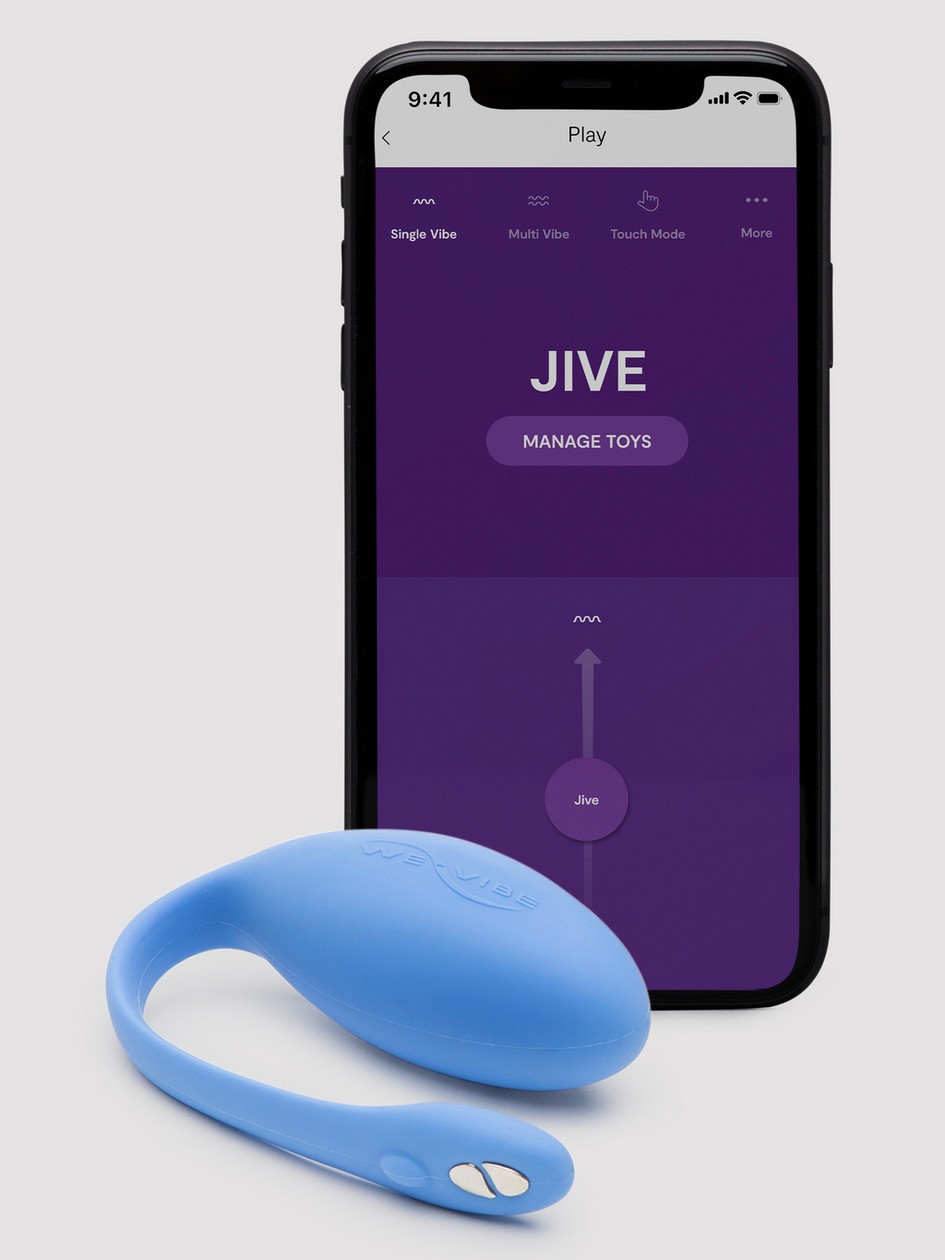 Discreet and sexy, jiggle balls are small, egg-shaped balls that sit inside your vagina to give your pelvic floor a workout. They can be used solo, during foreplay or out and about. Love eggs come in vibrating styles, often with a remote control so you can put the power in your lover's hands.
Pictured is the customer fave We-Vibe Jive App Controlled Rechargeable Love Egg, a love egg that lets you play with a partner just about anywhere in the world.
Jiggle balls are the sexiest workout a vagina can get. They strengthen your vaginal muscles to give you stronger orgasms during sex and help you feel tighter for him. Love eggs are little balls which vibrate to give you extra pleasure in and out of the bedroom.
They sit inside the vagina for internal stimulation, however many remote control eggs make for perfect couple's play so you can enjoy together. Learn how to exercise with jiggle or kegel balls here and learn more about how to use a vibrating love egg here.
Butt Plugs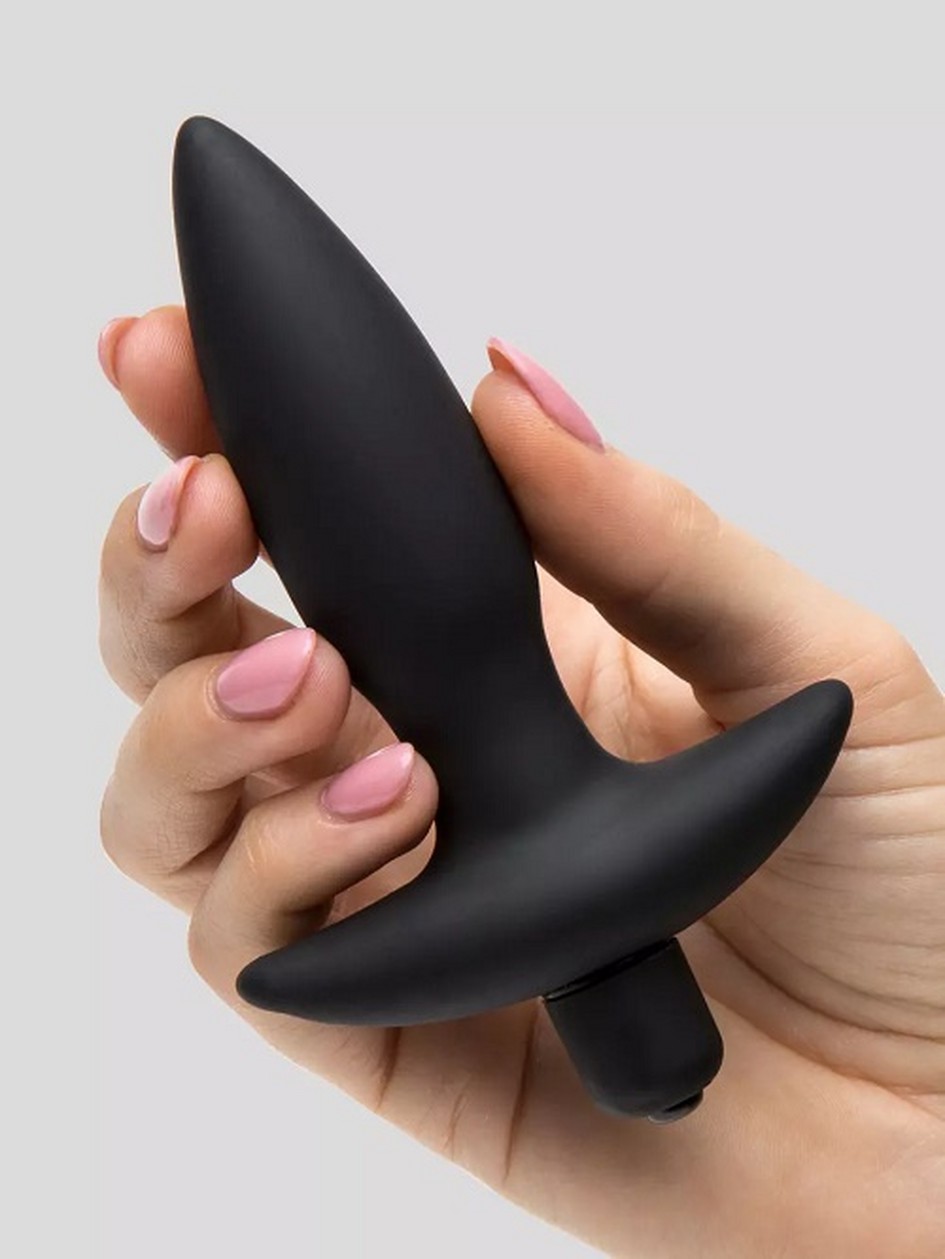 When you think of anal toys, a butt plug is usually the first thing to come to mind. Generally speaking, butt plugs (which can also be vibrating or inflatable) are conical-shaped, starting small and gently graduating in size. They usually feature a slimmer 'neck' at the bottom and a flared base for safety.
Butt plugs can be used to gently stretch the anus before enjoying something bigger, like an anal dildo or a penis. They create a sensation of fullness and pressure, while stimulating the sensitive internal and external nerve endings.
When the pelvic muscles contract during an orgasm, a butt plug can intensify the sensation, as you're squeezing against something. Using one as part of your sexual repertoire can lead to intense anal fulfilment and amazing orgasms. Learn more about butt plugs here.
Anal Beads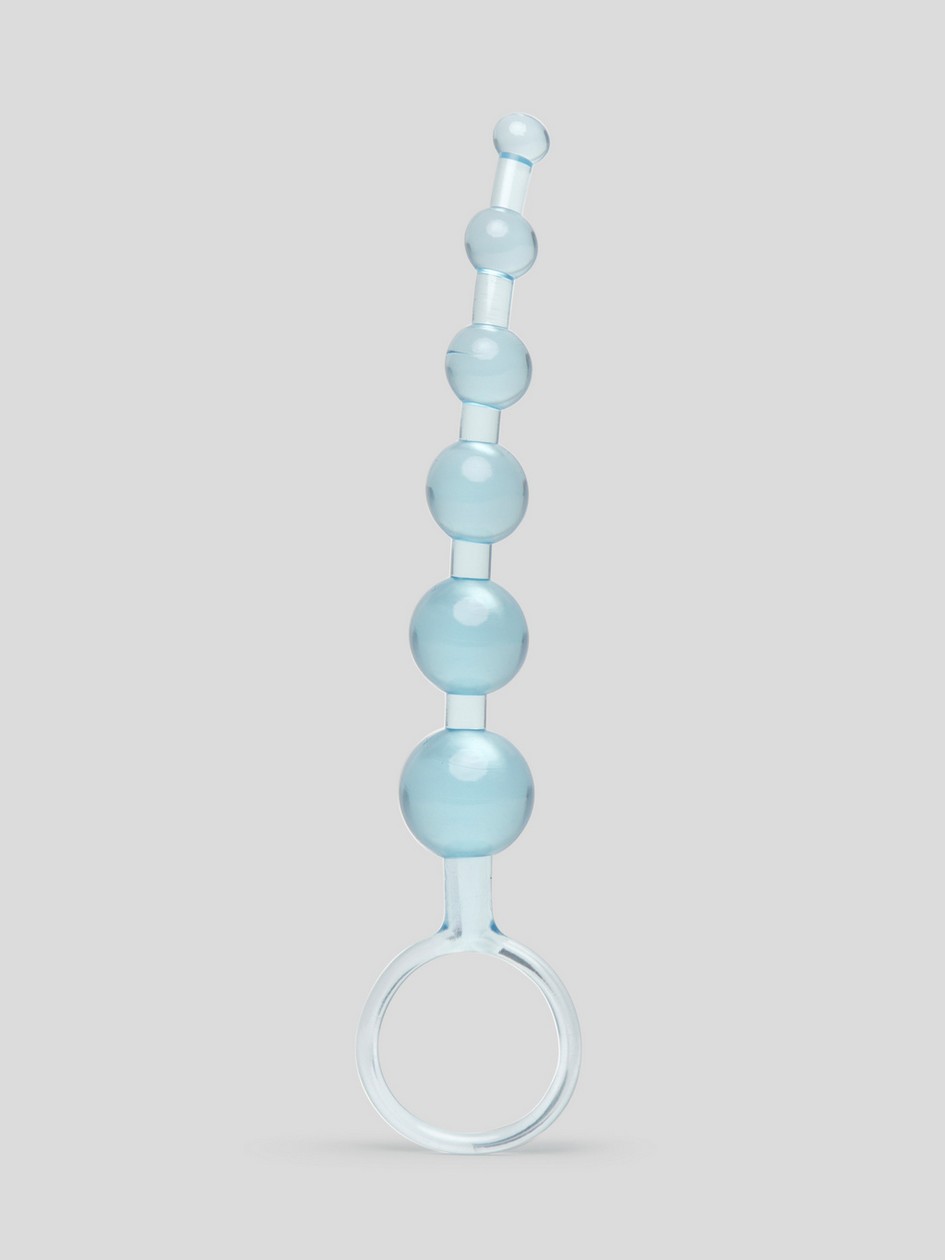 Anal beads are a great way for beginners to explore anal sex. They generally consist of a string of smooth plastic, metal or glass beads joined together by flexible material. The first few beads usually start off small but slowly graduate in size, allowing you to enjoy more and more length and girth.
Ideal for beginners to experiment and experience anal play, these beads can be used alone for unique anal stimulation or during masturbation or intercourse. With their graduated shape, smooth spheres and ergonomic, easy-to-use design, anal beads give you a 'filled-up' feeling that many people find incredibly pleasurable, and can turn a regular orgasm into an earth-shattering experience.
Pictured is the customer fave BASICS Anal Beads 6 Inch, an excellent first-time anal toy.
Pull these smooth and durable beads out just before orgasm to experience an intense experience unlike anything else!
Anal beads are a great way to experiment and experience anal play, allowing your body to adjust slowly and gently to the increasing size. Smooth and spherical, anal beads are easy to insert and non-intimidating. Learn more about different types of anal beads here.
Strap-Ons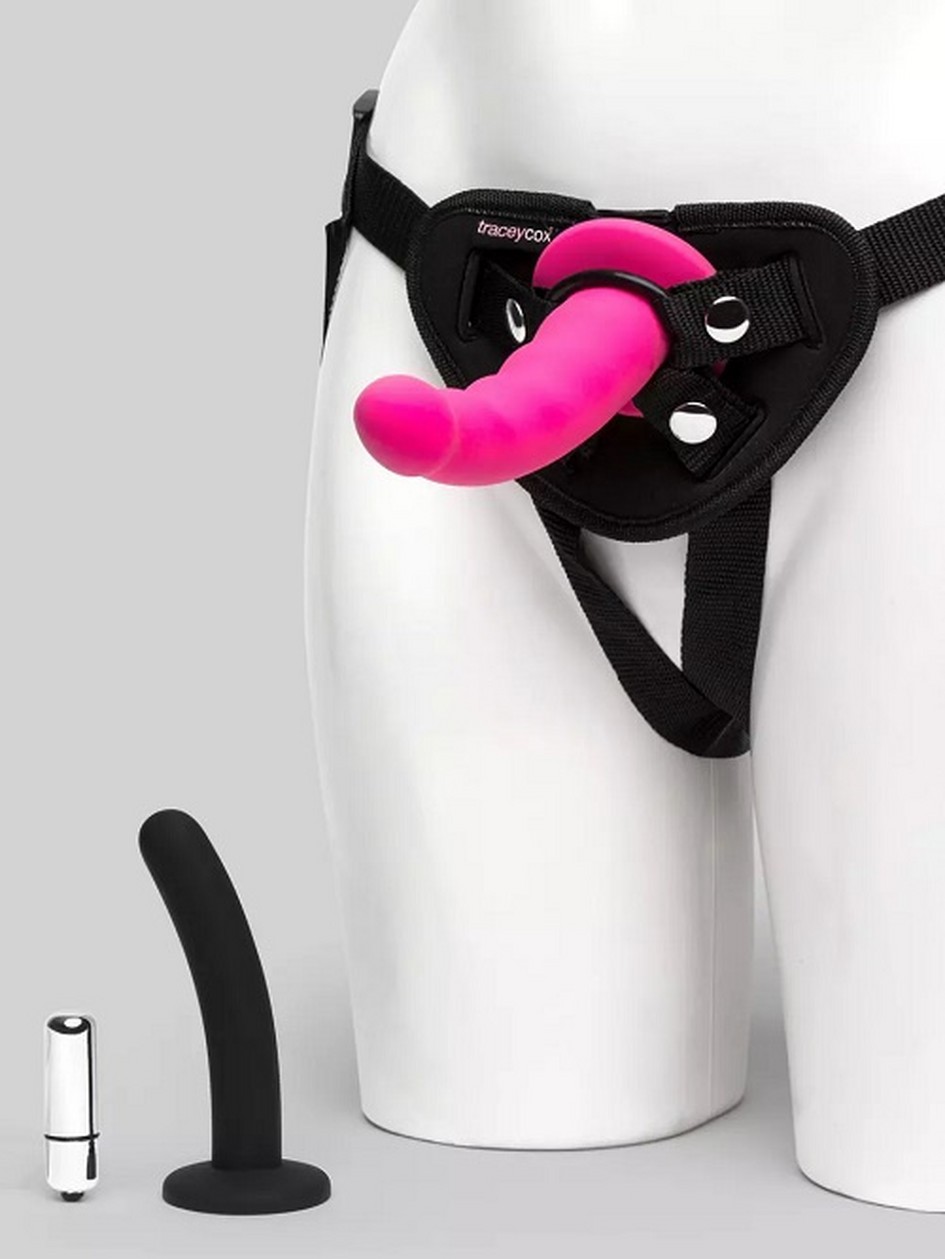 Strap-ons are a great sex toy for both mixed- and same-sex couples. They allow you to penetrate your partner, while keeping your hands free for other fun.
Ranging from: strap-on harness kits, pegging kits, hollow strap-ons, vibrating strap-ons, double-penetration strap-ons, Vac-U-Loc strap-ons, and even strapless strap-ons… there is something for everyone
The majority of strap-ons come with a strap-on harness that sits around the wearer's hips to give greater control over the toy during use.
Pictured is the customer fave Tracey Cox Supersex Strap-On Pegging Kit,which is filled with just about everything you need to get started using strap-ons.
Whether you're looking to add a bit of kink to your relationship, or are well-seasoned to the fun and versatility of strap-on play, there is a strap-on to fulfill your every need. Learn more about different strap-ons here.
Cock rings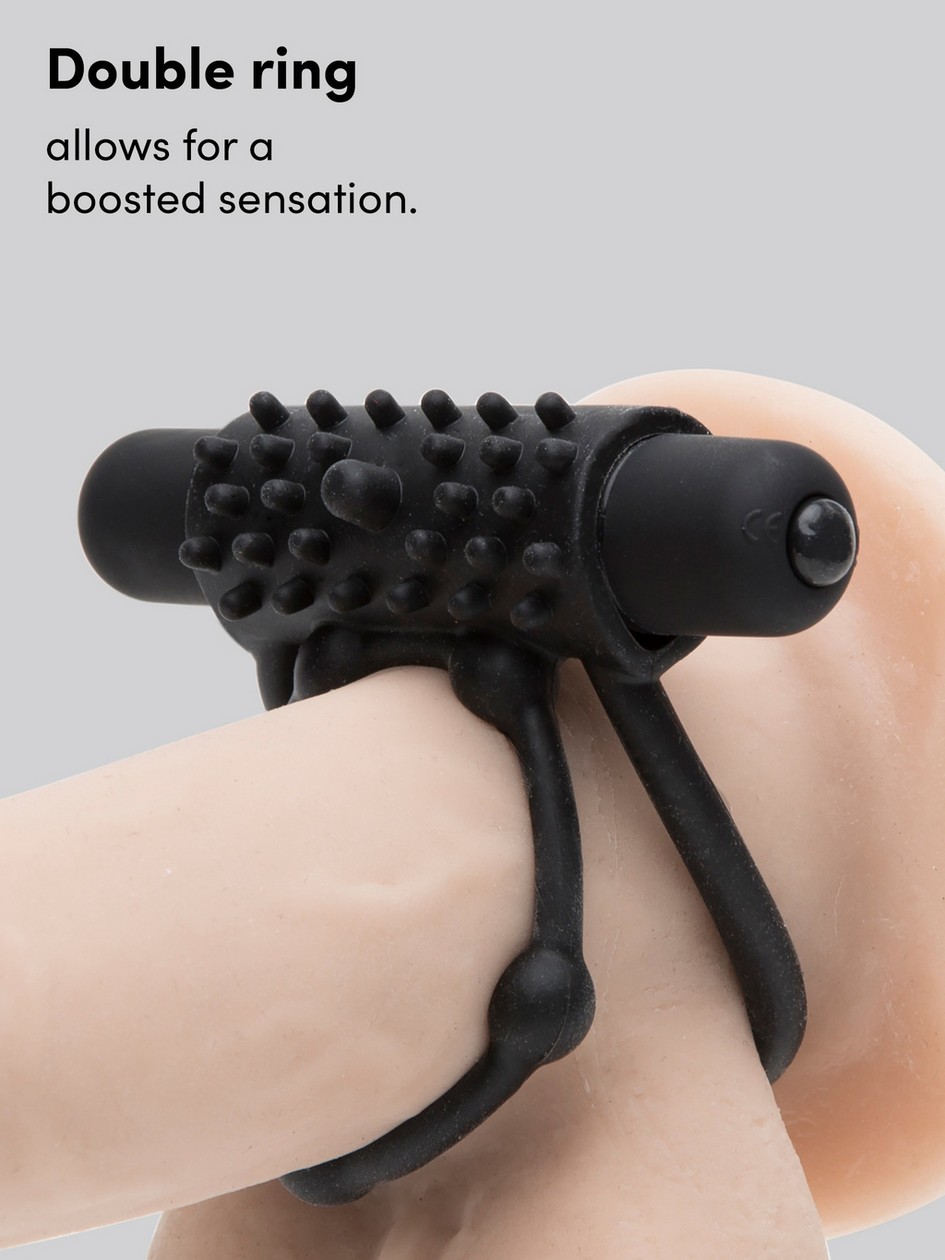 A cock ring (also known as 'a stamina ring', 'a love ring', or 'a penis ring') is a stretchy ring that prevents blood from flowing back down the penis. They are for men looking for longer, harder erections, and for couples looking for increased mutual pleasure during sex.
Cock rings are easy to wear and should be used with lube. They should be put on while you're flaccid (not erect) and should sit at the very base of the penis. As you become harder, the ring should feel snug, but not uncomfortable. You should notice the benefits almost immediately.
Vibrating cock rings are available in both single and double ring designs and feature a vibrating unit that heightens stimulation for you and your partner. Most have a textured, forward facing vibrator that stimulates her clitoris during sex, while others focus stimulation towards your nuts for solo thrills.
A cock and ball ring (that is, a ring that sits around your shaft and balls) should also be put on while you're flaccid. You'll need to put the ring around your balls first, followed by your penis. Put plenty of lube on the inside of the ring and yourself to make this easier. Slip one ball through the loop, followed by the second and once both balls are inside the ring, slide the head of your penis through so that it surrounds your entire package.
Pictured is the customer fave Lovehoney Bionic Bullet 5 Function Vibrating Cock Ring, an easy-to-use cock ring that's sure to add some buzz to your sessions.
Some cock and ball rings feature 2 rings (one for your penis and one for your balls or penis and balls) to give you the benefit of both designs in one toy. Learn more about cock rings here.
Strokers (including Fleshlights)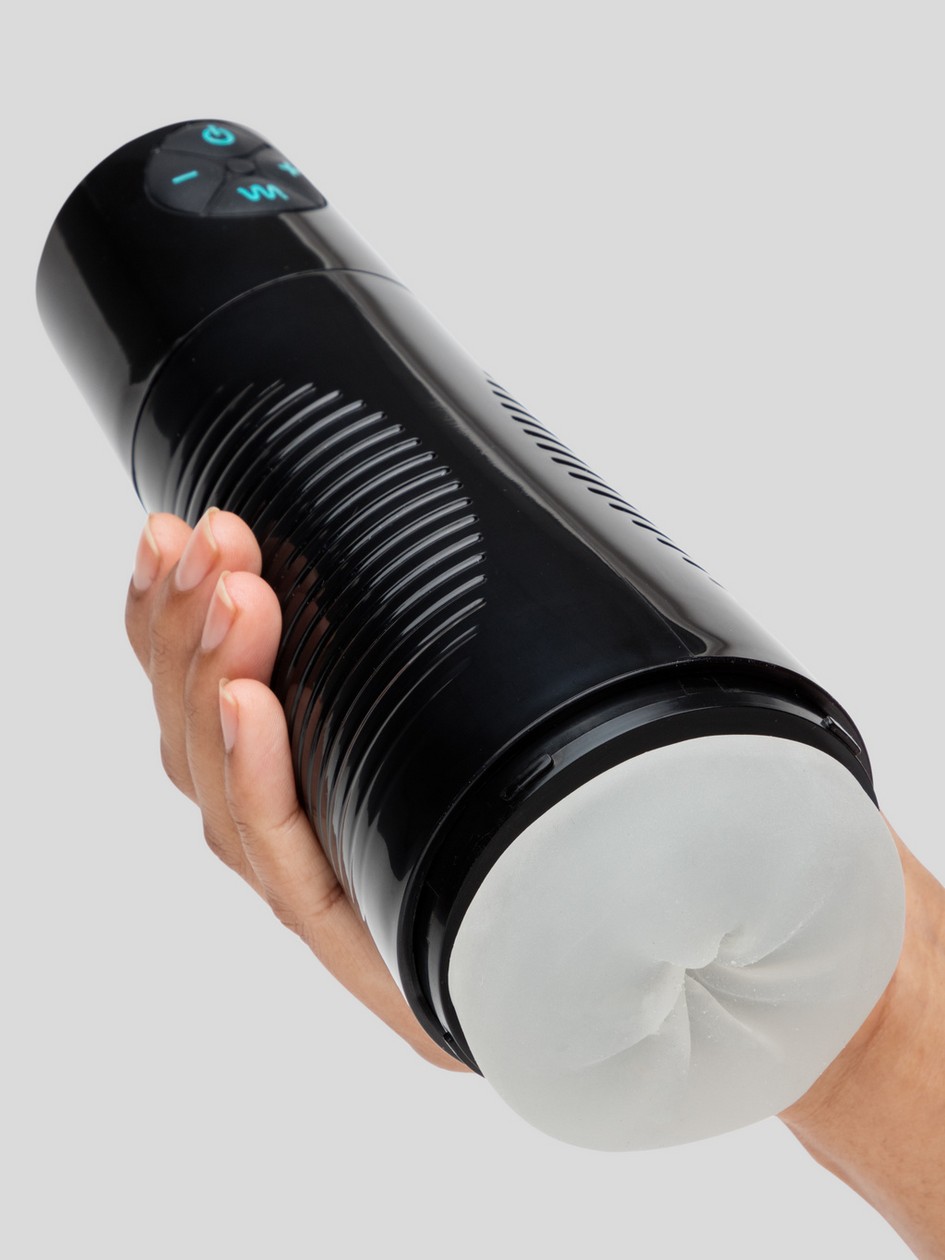 Male masturbators, like strokers or sleeves, make a great first time sex toy for men - they're easy to use, inexpensive, easy to clean and give out-of-this-world stimulation. Pictured is the customer fave Blowmotion Real Feel Rechargeable Vibrating Male Masturbator, which gives you all kinds of options to amp up your play.
The Fleshlight is a legendary product in male masturbation. A Fleshlight is great for beginners as it comes with a discreet case and an insert so you can enjoy the ultra realistic sensations right out of the box.
Made with patented Real Feel Super Skin material and with a choice of realistic openings and textured inserts, you can see why Fleshlights are a best-seller.
A great addition to the already burgeoning Fleshlight range, Fleshlight Girls are male masturbators moulded directly from your favourite porn stars.
Small and discreet, strokers come in all different shapes and sizes and colours, and can provide authentic, real-feel pleasure, or better-than-the-real-thing textures that stimulate the nerve-endings along the entire length of the penis.
Primarily for men and people with penises, to give out-of-this-world stimulation during solo sessions, strokers also make a great addition to couple's play, spicing-up any kind of hand or mouth action. Many couples like to play together with sleeves and strokers as they are non-intimidating, and brilliant for revolutionising foreplay. If you or your partner have reservations about male sex toys because of their realistic look, a non-anatomical masturbator is a great alternative. Learn more about strokers and male masturbators here.
Recommended Beginner's Sex Toys
More Sexual Happiness Advice
You can never know enough about sex, right? Why not join us on our sexploration journey? Stay up to date with the latest advice on our blog, the Lovehoney forum and the weekly Sexual Happiness podcast.