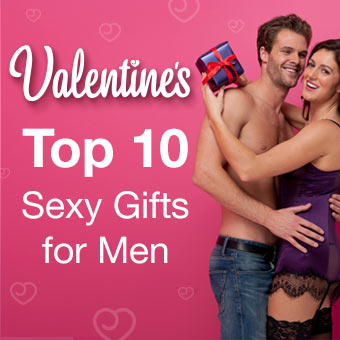 It's easy to get caught up in the frenzy of Valentine's Day cards, teddies and cupcakes, but remember to plan a little something for Valentine's night too.
After all, anyone can get your man socks or a new tie, but you're the only one who can treat him to that sex toy he's had his eye on.
If he's already a toy veteran, then treating him to a luxury male sex toy he can enjoy for years to come is a perfect way to show your love! Whether it's his first toy or his hundredth, he's bound to thank you in kind.
Luckily for you, here at Lovehoney we have an insight on what makes him tick year round, and so we've come up with the 10 best sexy Valentine's Day presents for him.
Delight your partner with one of our thoughtful presents and create the perfect atmosphere for a romantic Valentine's night you won't forget!
Read on for our favourites, or visit the Valentine's Shop for even more suggestions: